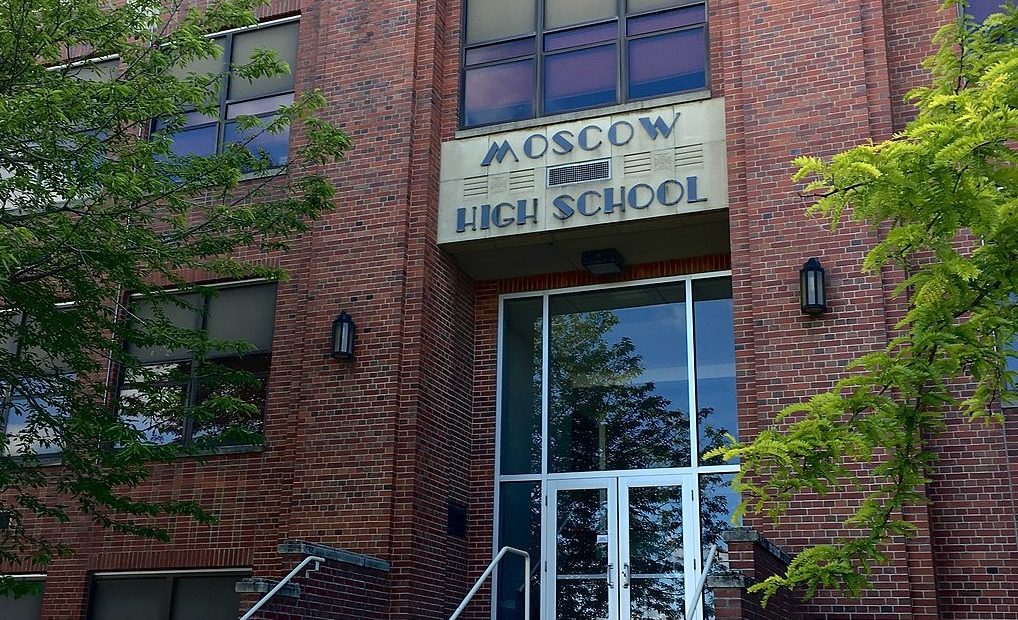 Analysis: Idaho Lands Ahead Of The National Curve In The School Reopening Debate
Originally posted on IdahoEdNews.org on Feb. 11, 2021
It's been a big week in the school reopening debate, at the state and federal level.
Three large Idaho districts — West Ada, Pocatello-Chubbuck and Twin Falls — inched closer to reopening fully. The Boise School District will continue its discussion next week. At the federal level, President Biden is drawing heat for suggesting, generously, that one day of face-to-face instruction per week qualifies as a reopening. This is already happening in nearly every school district and charter school in Idaho, large or small.
State Board of Education President Debbie Critchfield sees the disconnect, perhaps as clearly as anyone in Idaho. She has spent the better part of a year working on reopening issues. She heard from critics who said the State Board would have blood on its hands if schools reopened too soon. At the same time, she heard from parents adamantly in favor of getting their kids out of the house and back in the classroom. She and the board held countless conversations with school administrators and public health officials.
After all that, she is a bit surprised that it has taken this long for the reopening debate to truly go national.
"These are largely discussions that Idaho was having before the summer," she said. "Idaho is clearly ahead of the national conversation."
Plenty of factors have brought Idaho's larger districts closer to reopening. But none are unique to Idaho.
Political sentiment. Seventy-six percent of respondents said they wanted to see K-12 students back in the classroom, at least part-time, according to a statewide Boise State University survey released last month. For Republican respondents and parents of K-12 kids, those numbers skewed even higher — 86 percent and 80 percent, respectively. And significantly, Boise State conducted this survey in late November and early December, when spiraling coronavirus case numbers jeopardized reopening efforts. Not an optimal time to ask anyone, especially parents, about face-to-face learning.
Still, the Boise State survey reinforced the obvious. Overwhelmingly, Idahoans want to see their children in classrooms. But a similar survey — conducted in another state, particularly a red one — would probably find a similar sentiment.
A slowdown in cases. As case numbers surged in November and December, health officials said Idaho's hospitals might become so overburdened and they would be forced to ration care. Since then, Idaho's coronavirus case rates have trended downward, to numbers last seen in September. A post-Christmas spike didn't materialize. In K-12 schools, case numbers also remain well below their peak from the fall.
Good news, but hardly Idaho-specific. On Thursday, the New York Times led its daily e-briefing with a decidedly un-Times-like headline: "Pandemic in Retreat." Idaho's encouraging recent metrics — a drop in new cases, reduced hospitalizations and a potential for a decrease in COVID-19 death rates — are playing out across the country.
Vaccines. Months ago, when Critchfield and other state officials began talking about school reopening possibilities, COVID-19 vaccines were little more than a hope. Now, two vaccines are in distribution, and others may follow shortly — setting up a race between vaccinations and more contagious coronavirus variants.
Gov. Brad Little moved K-12 teachers and staff up the state's vaccination priority list, a fact not lost on Idaho Education Association President Layne McInelly. "That's one more piece of the puzzle of reopening schools quicker," he said. But again, there's nothing particularly groundbreaking here. Twenty-six states are allowing teachers to get early vaccinations, CNN reported this week. And Idaho's overall vaccination rate ranks a lackluster No. 45 nationally, the Washington Post reported Thursday.
Still, Critchfield is encouraged — by the Idaho trends, and by the large districts' decisions to expand face-to-face learning.
"The timing is important because we've got a lot of things that are coming together at this point," she said Thursday.
McInelly takes a more cautious tone. He says his members are generally excited to get the vaccine, and says his members are eager to get back to the classroom. But as local trustees weigh their reopening options, McInelly wants them to heed the guidance of health experts, and listen to local educators. Trustees are doing this, he said, but only to an extent.
In Idaho's largest district, the tensions between trustees and local union members have already bubbled to the surface. In a Facebook post this week, the West Ada Education Association castigated trustees for failing to listen to teachers, staff, students or parents. "It is unprincipled to make such a large decision for so many people, without regard for what they think, with no evidence that they will be safe and with no guarantee learning will be improved."
The tensions between West Ada administrators and the local union have been public by Idaho standards — witness the October teacher "sickout" over reopening. But this seems mild in the national context, in comparison to the tense and protracted reopening negotiations in Chicago schools, finally settled this week.
Nationally, the debate pits a new Democratic president against one of a Democratic president's natural constituencies: teachers unions. McInelly considers that an oversimplification. In weekly calls with the National Education Association, union leaders emphasize the same themes McInelly stresses in Idaho: listening to the science, so teachers can return to classrooms safely. "We know that that's where we want to be, but we also know that we're in a global pandemic."
Biden has set a modest 100-day goal: getting schools open at least one day a week. As far as Idaho goes, the Biden benchmark is essentially irrelevant. Save for two charters that normally offer face-to-face classes — and the fleet of virtual charters that are online under any circumstance — every district or charter school in Idaho offers full-time or part-time classroom instruction.
Idaho gets plenty of criticism for low education rankings, Critchfield said, but this is one instance where Idaho is ahead of the national curve. Biden's one-day-a-week benchmark comes about nine months too late, she said.
"I think that's a fantastic goal, outside of Idaho," she said.