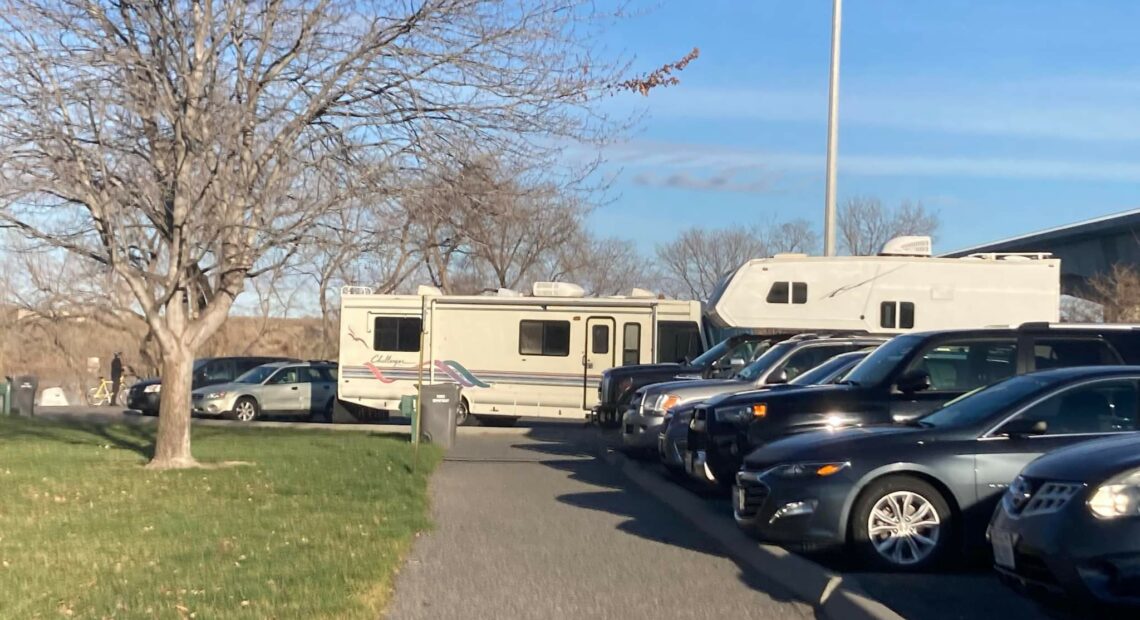 Living On Wheels And Looking For Safe Parking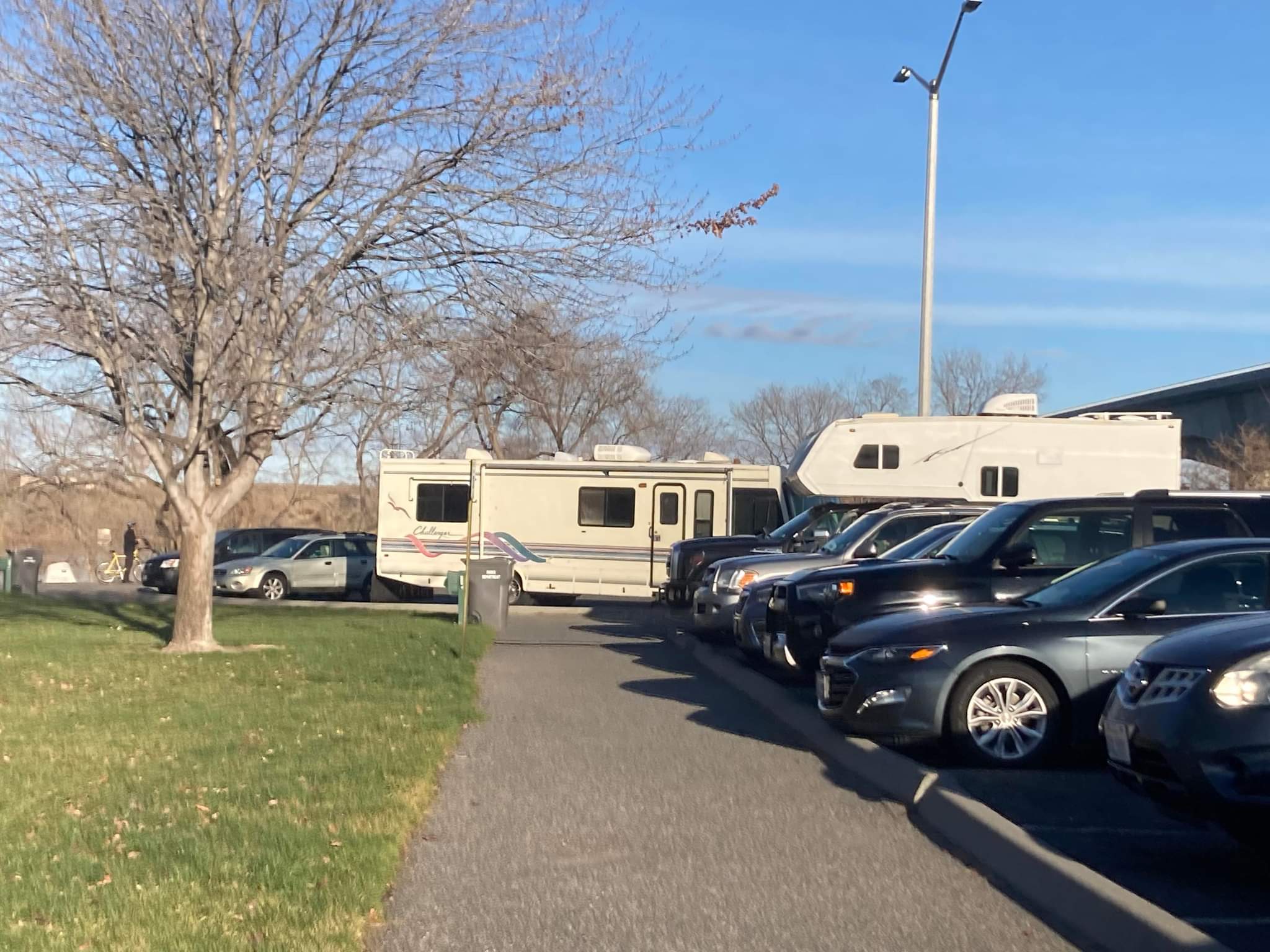 By Dori Luzzo Gilmour
Benton County recently published their 2021 Annual Report on Homelessness. Lack of affordable housing is listed as a major factor for the growing problem. So where do people go when they can't afford a home or rent? Living in their cars or RVs.
Across Washington state the housing market is increasingly tight. Prices are rising while wages are not keeping up and rentals are hard to come by. If you live in the Tri Cities, you may have noticed more vans and RVs parked around town. That's because some people are choosing to live in a vehicle because it is more affordable than housing. People like Marie, who has lived in Washington her whole life.
"It is rough on the street, and so many people have so much worse than I do," Marie says. "Living in your vehicle means you live in a mansion in comparison."
Marie is widowed. She lost her husband after years of illness and the medical debt left her broke. She lives in her van and travels all over the state, mostly in Eastern Washington. 
Marie's story is echoed by others. Carrie Graf with the Northwest Justice Project works with clients who are experiencing homelessness. One client has lived in Lacey, Washington for over 20 years. 
"Like many people that I work with or talked with who live in vehicle, he is older, he is not who you would think of when you think of someone that is homeless," Graf says. "He lives on disability, disability payments."
Graf explains that her client's disability checks do not come close to covering rent and needs to stay close to his doctors at the VA. He is living in his trailer. Then Lacey passed Ordinance 1551 and he had to move his vehicle.
"Once Lacey passed this ordinance…it's like you can only be here four hours a day…they started ticketing everybody that lived in this lot…and most people left…because they didn't want to be impounded" says Graf.
Being homeless does not mean people don't want to stay in their hometowns. Another client of Graf's wants to stay close to family. 
Some faith and non-profit organizations are allowing safe parking options for folks living in vehicles or by hosting tents on their properties.  
Rev. Bill Kirlin-Hacket is the Director of the Interfaith Task Force on Homelessness in Bellevue. He helped get House Bill 1754 passed in 2020. This bill allows faith communities to host the homeless.
"Which essentially just presents some guidelines for public health and safety to allay the fears of jurisdictions and provide some limits on the hosting guidelines, but that essentially allows a faith community to host people indoors, safe parking, tiny homes, or an encampment on their property," says Kirlin-Hacket.
According to Reverend Bill, it is the community's responsibility to work with agencies to help it's residents. 
"Some jurisdictions are beginning to realize that if the homeless are kept safe and given a pathway out of homelessness, why are they interfering with something that helps them that they are not providing."
But, Richland's Director of Parks and Public Facilities, Joe Schiessl, disagrees saying it is not the city's role or responsibility to provide shelter or affordable housing for homeless residents. The city has no plans for "safe lots."
"We enforce our codes equally across the board but that having been said, based on the new case law that is coming out of Boise and Seattle, there are some limitations on how we implement those codes on vehicles that are occupied," says Schiessl.
In 2019 the 9th Circuit court ruled on the case of Martin v. City of Boise that a city cannot cite a person for sleeping in public spaces if they had no other options including moving indoors. Homelessness can't be criminalized. The phrase, "homes not handcuffs" is attached to the ruling. 
Richland has no plans to change parking minimums or codes to address homeless occupants in cars. But, Richland recently changed zoning codes for dwelling unit size to allow hotels to be converted to small rental units. 
Kyle Sullivan works as Human Services Manager Benton and Franklin County. When outreach encounters folks living in older RV's or vehicles, there are limited options. 
"What we need to start looking at is apartment placement," Sullivan says. "A lot of times there is resistance met with that, though. The RV is what they know, and is what they have. It's secure. And so it's a complex, difficult situation."
The County is hiring staff for outreach efforts. They will locate the homeless, fill out paperwork, and try to assist in finding housing. But maybe living on wheels is the more immediate solution?
Over in Olympia, former salesman Jack is working to secure safe parking for people living in their vehicles. After the death of his wife, Jack became homeless.
There are two types of homeless according to Jack. The first are addicts and Jack says they need the most help and prayer. The second find themselves on the street because of financial reasons
"People like me, I am a senior citizen," Jack says. "And because of finances I made the decision to buy a trailer and live in it as opposed to going low-income housing and living in an apartment." 
Finding city leaders to allow Jack and his community a safe place to park has not been easy. At one point, Jack worked for months to get safe parking for his fellow unhoused community. They lived in an overflow parking lot behind the city library for over a year. 
"I tried to organize the people there and we got rid of some drug dealers, we got rid of some thieves, we got rid of some people with warrants," Jack says. "Everyone's RV was licensed, insured and running."
The solutions Jack wants to see would be coordination with civic leaders, community resources, non-profit groups, and charities getting together to share resources. The funding could be better allocated, and more people could be helped. 
"The most significant thing that needs to be done for the homeless in cars and RV's is a safe parking program," Jack says. "This does not have to all be done in one location. But it takes an entire community to get together to decide to do this."
Back to Marie in eastern Washington. She says her older sister, a nephew, an adult daughter are all living in vehicles. Marie prefers living in her van. She wants the public to know that, for her, it is a better way of life than being on the streets. Marie says lawmakers should stop putting barriers on the unhoused. 
"I want them to quit making homelessness illegal…putting me in a position that I don't get my constitutional rights," Marie says. "Many of you don't know a homeless person when you are looking at them. But you should have just as much compassion for those that look bad as those that look okay.