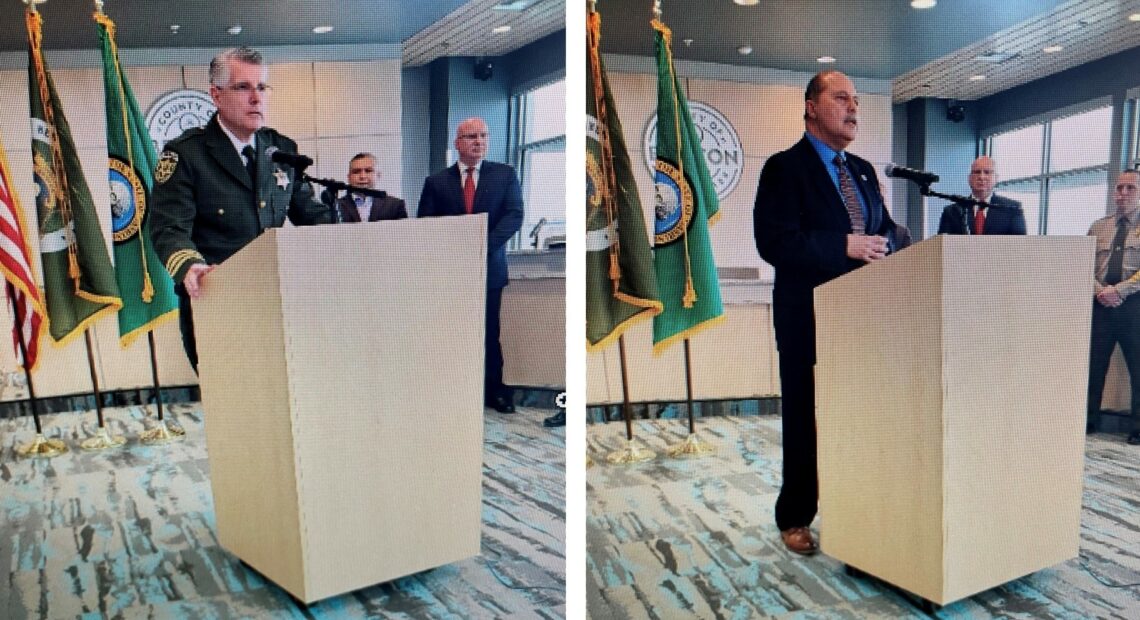 Local Law Enforcement Aims To Help Ukrainian Police Officers
Ukrainian law enforcement officers are being called into active duty as reserve officers with the Ukrainian military. The officers are calling for help. Benton County Washington law officers are answering that call.
Benton County Sheriff Tom Croskrey says when a police officer puts out a call for assistance, all police officers that hear the call for help respond. Benton County is one of two law enforcement agencies in the country that are organizing a grassroot effort to send supplies and aid to police officers in the Ukraine.
The effort is called the Washington State Law Enforcement Officers helping Ukraine Law Enforcement. Supplies are being collected at the Benton County Sheriff's Office and Washington State Fraternal Order of the Police are Using HELP A HERO fundraising platform to collect donations.
Rudy Almeida is a retired law enforcement officer who served as police chief of the City of Mabton and Hanford Patrol as a Captain.
Almeida now works as a contractor with the Department of Justice.
"Our Ukraine Brothers and Sisters in blue need our help," Almeida said. "They are literally fighting for their lives, and I know right now, many officers that have given their lives for their country. Many of these officers have lost their homes to the Russian bombing."
For the last two years, Almeida trained officers in Ukraine. Before the Russian invasion, many Ukrainian officers were planning to come to Benton County for training. Almeida says they had their suitcases packed to come to the US. Now, their children are fleeing Ukraine using those bags.
Almeida calls these officers his friends.
If you would like to make contributions to this effort – below are links to two places where you can help put: