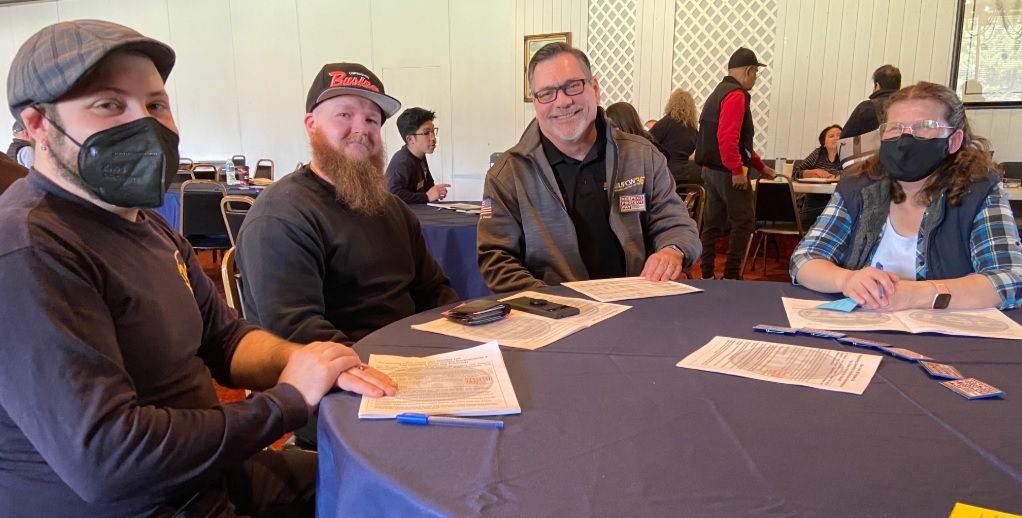 Members Of Grocers' Union In Western Washington Vote On "Historic Agreement"
Bargaining efforts which began last July for grocery store workers across the West Coast have brought a tentative agreement to members of Local 367 in Western Washington. NWPB's Lauren Gallup reports.
This Wednesday and Thursday, United Food and Commercial Workers International Union members will vote on the proposed contract; which would raise wages, establish new safety training and increase pension contributions.
Michael Hines, president of the local, says the contract is historic. 
"Some employees will see $6.50 an hour increases, at the lower end, maybe $3, $3.05, somewhere in there," Hines says.
He expects the contract to pass, but he understands that some members aren't satisfied. They would like to see $4 added per hour for hazard pay. 
If the contract does not pass, Hines says members may need to prepare to strike.
"Of course, as a president, you know, every decision that I make affects the lives of — We're a 8,000 member local. So, you know, you lose a lot of sleep over that, knowing that the decisions you make affect as many people," Hines says.
Results of the vote will be available Friday.
UPDATE 5/6/22: Members of the UFWC Local 367 voted to ratify the contract 
Produced with assistance from the Public Media Journalists Association Editor Corps funded by the Corporation for Public Broadcasting, a private corporation funded by the American people.