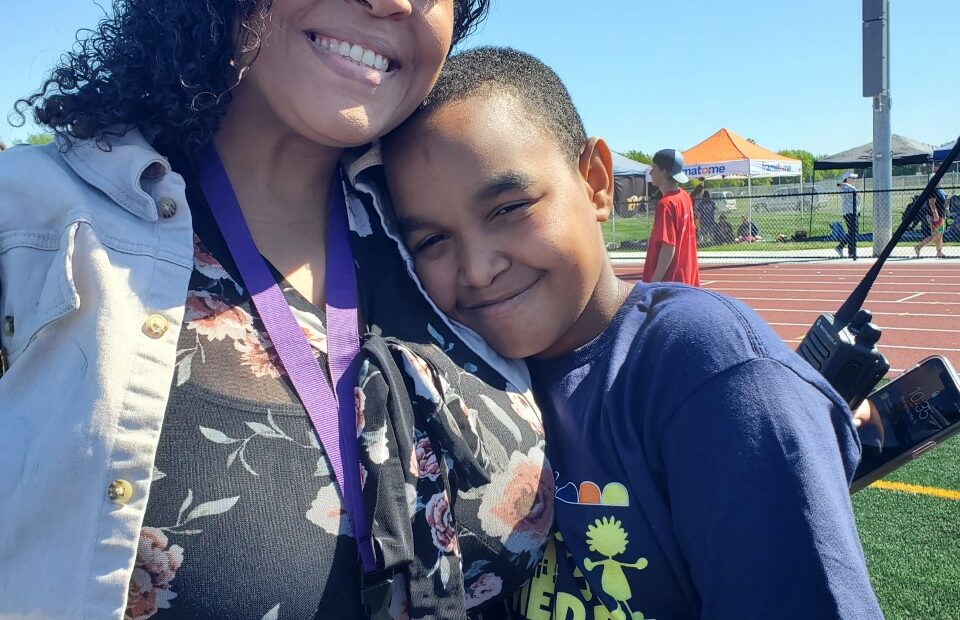 Getting All Kids Involved, The Richland School District Annual Field Day Returns
The Richland School District held their Annual Field Day at Hanford High school. Field Day is an inclusive event that invites all students in the district that receive services to participate. 
The sunshine and light breeze made perfect conditions for nine-year old Addison to excitedly talk about her day away from Badger Mountain Elementary.
Addison said, "It's Field Day! I have done the long jump that usually I can do jump! I can jump very high! Hi-Ya!"
Addison ran around to show that she is very fast, too. Over three-hundred and fifty children from elementary through secondary schools participated in events ranging from traditional track and field challenges, as well as lawn bowling, face painting, and other arts and crafts. 
This is Tiffany Spencer's first year at field day. Spencer is an assistant Principal at Hanford High.
 "It is just so much fun to see the kids come out here and do things that I think a typical kid gets to do everyday and it be like there moment to shine is so much fun to watch. And I also think, just personally, on a mom level, I have two sons here today participating so it is really fun to see them here."
The purpose of the event is to make sure that all children in the district have been included and celebrated. Spencer explains: 
"So to put on this event and have our special needs kids participate in something that our typically developed kids do every single day just shows how inclusive we want to be and hopefully continue to do this and push for inclusivity for all kids."
Major local sponsors provided shirts and lunch for the children. Over 150 volunteers including high school kids helped make the event a success. 
From Richland School District Press Release:
Lamb Weston and community partners Jersey Mike's Subs, Lydig Construction, Framatome, Gale Rew Construction, Kadlec, Crigler Insurance Agency (CIA), HiLine Engineering & Fabrication, Cline Computers and Kris and Cameron Mitchell are sponsoring the event. Their support will cover the cost of the event and provide a lunch and snacks to participating students. In addition, contributions made in memory of former Richland High student Darsi Hilty are going toward supporting this year's event.
Produced with assistance from the Public Media Journalists Association Editor Corps funded by the Corporation for Public Broadcasting, a private corporation funded by the American people.