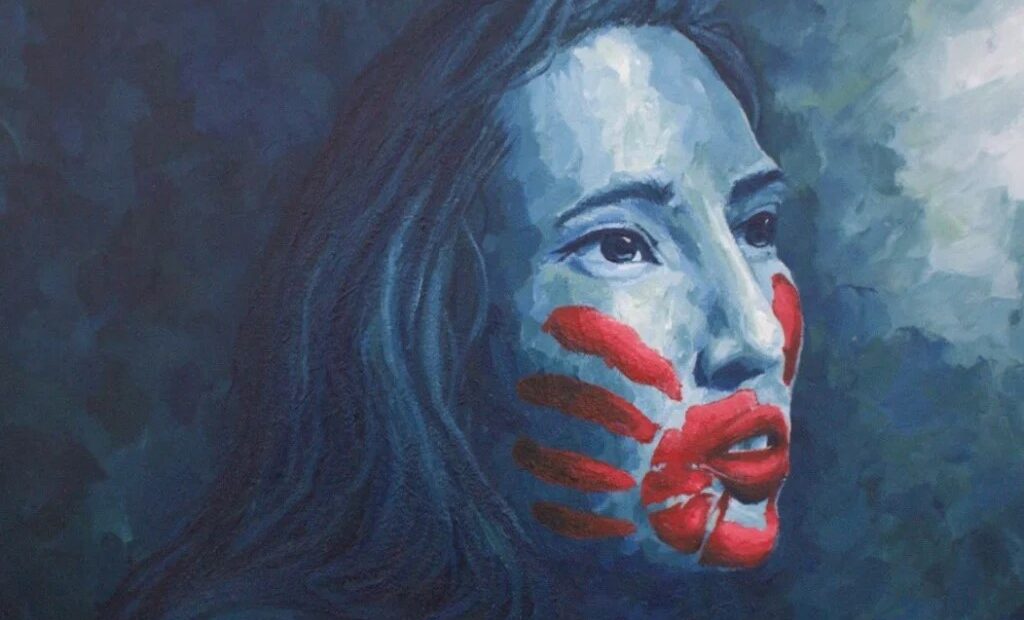 Yakima High School Student Wins Congressional Art Competition
 A Yakima A.C. Davis High School senior has won a Congressional Art Competition with her depiction of a woman and the symbol of the Missing and Murdered Indigenous Women movement.
Morgan Greene's painting, called Silenced, shows a woman with a red hand-print covering her face. 
Greene's selection was kept a secret from her by her art teacher Carole Huls. Huls told Greene to make sure she kept her phone on her because Huls knew Rep. Dan Newhouse (R-WA) was going to call. 
"I picked up the phone and he's like 'Hey, Dan Newhouse here'…and I was..I thought I misheard him. It was amazing because he called personally. He called me, it was humbling, very."
Greene's painting will be on display in the U.S. Capitol for a  year. 
Greene is Indigenous, of the Muscogee  Creek tribe. In years past, winners of the competition were able to travel to Washington D.C. to see their works on display. Greene is hopeful that she might also get to go. 
Produced with assistance from the Public Media Journalists Association Editor Corps funded by the Corporation for Public Broadcasting, a private corporation funded by the American people.