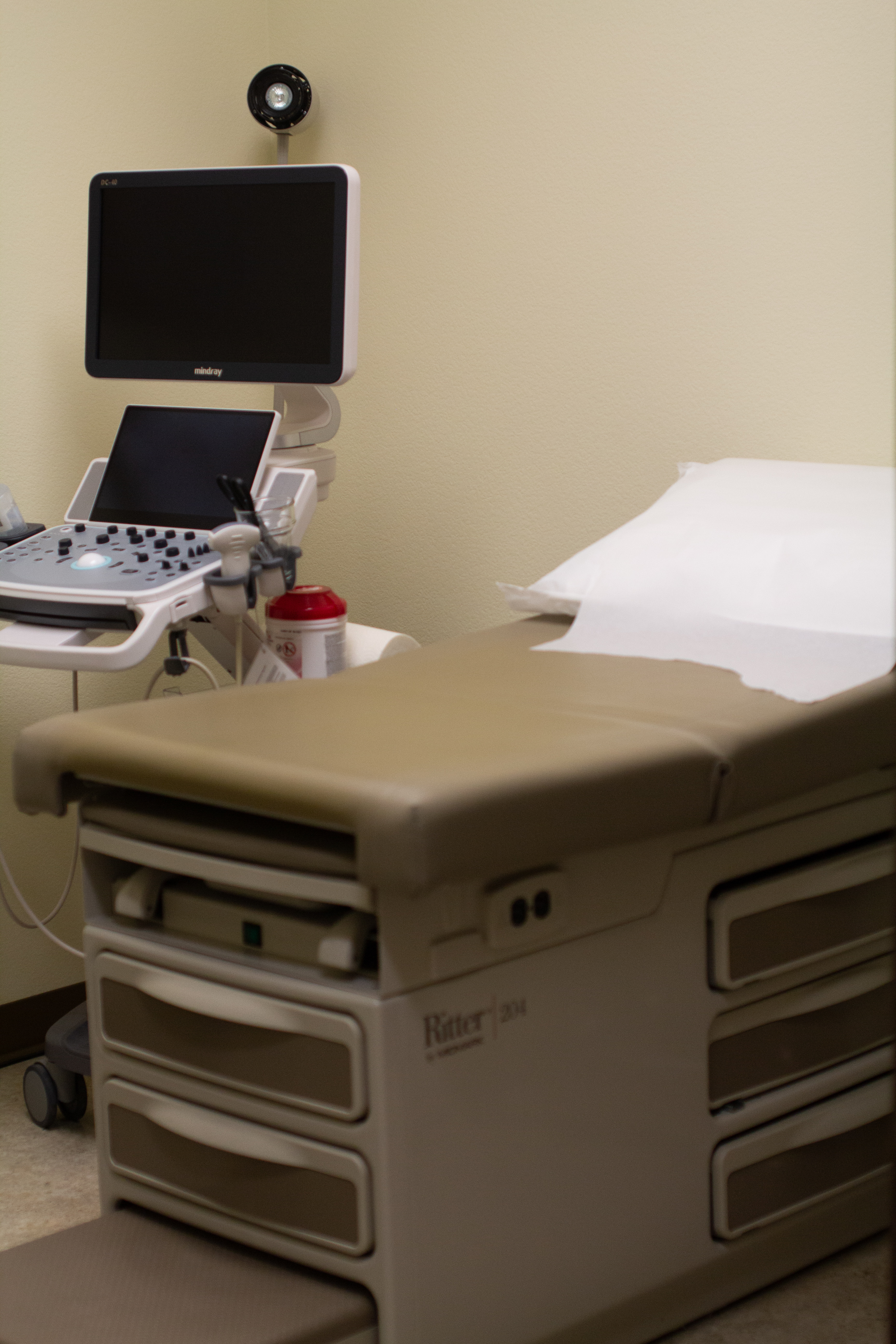 Evaluating The Role Of Religiously Based Sexual Health Clinics
WISH Medical's brightly-lit waiting room is filled with plush sofas and armchairs. A single-use coffee maker sits on a side table, as well as a collection of toys for patients with children. For the most part, it looks just like any other doctor's office waiting room.
For years, WISH has provided free pregnancy-related services, such as pregnancy testing and ultrasound, as well as other low-cost services like testing for sexually transmitted infections, Pap smears and sexual health exams.
But unlike other clinics in the area that offer many of the same services at a free or reduced cost, including Planned Parenthood, the Community Health Association of Spokane and some student health clinics, WISH and other organizations like it are religiously affiliated.
Because of that distinction, WISH also does not provide abortion care or referrals for abortion. Amy McNelly is the CEO of WISH's parent organization, Palouse Care Network.
McNelly: "We are quick to clarify that with people, and don't ever want to misrepresent ourselves and who we are. We do try to offer people accurate information."
Reliance Center, another faith-based clinic in Lewiston, offers free pregnancy tests, ultrasound, yeast and urinary tract infection testing, and STI screenings for gonorrhea, chlamydia and trichomoniasis.
Heather Lawless, the founder and CEO of Reliance, says she's noticed more women calling about abortion information following news that it will likely be illegal in Idaho past six weeks by the summer.
Lawless: "We are seeing a huge increase in women who are … looking for abortion, seeking abortion, who come to us to ask questions and to get information."
Like WISH, Lawless says Reliance Center never claims to offer abortions. What the clinic does offer is information. 
Some of that information has been highly contested. 
Lawless: "Most women regret their decision to have an abortion … Most women experience depression, anxiety, things like that, that follow the abortion. And studies have shown that fifty percent of women that have an abortion believe that they took a human life."
Lawless's source for that fifty percent figure was the 2016 documentary "Hush." 
That film was later criticized by one of the doctors it interviewed, who characterized it as pseudoscience that misrepresented medical knowledge. 
Other research by the University of California and Columbia University published in 2020 also contradicted the idea that women regret their decision to have an abortion.
Still, Lawless says most women who get it think they don't have any other option when there are support systems that will help them.
Both Reliance and WISH provide services such as parenting and pregnancy classes, diapers and formula.
Reliance plans to add postnatal care, Lawless says, and WISH has free gently-used clothing for children, as well as new items parents can "buy" with points they earn by taking classes through Palouse Care Network.
This report is made possible by the Lewis-Clark Valley Healthcare Foundation in partnership with NWPB, the Lewiston Tribune, and the Moscow-Pullman Daily news. It was produced with assistance from the Public Media Journalists Association Editor Corps funded by the Corporation for Public Broadcasting, a private corporation funded by the American people.