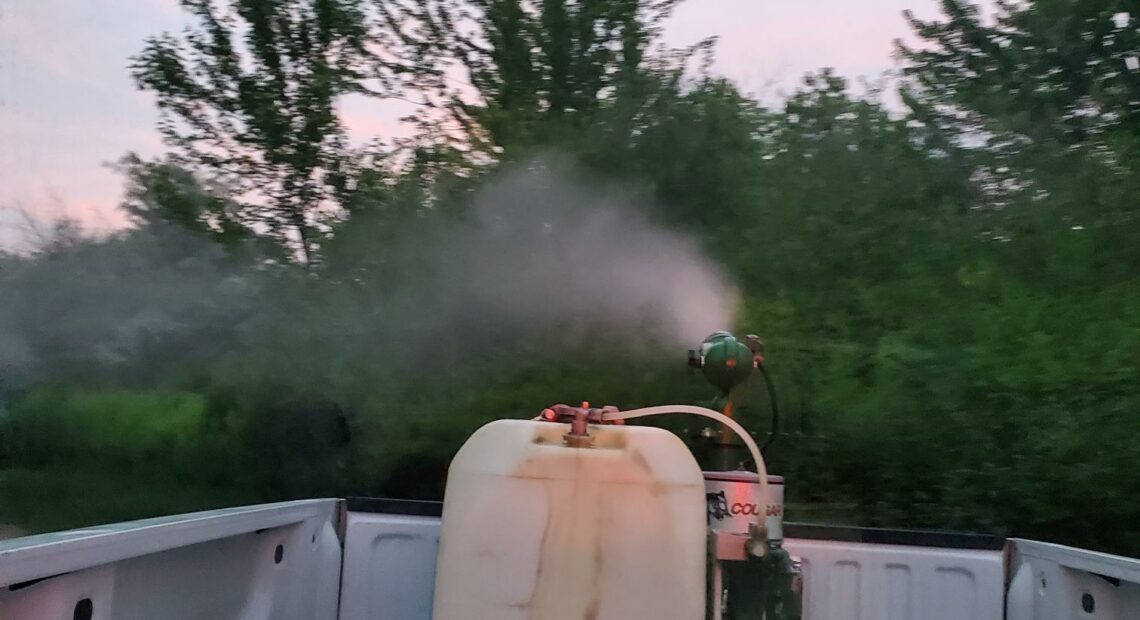 A Ride With The Benton County Mosquito District
Mosquito control is serious business in Eastern Washington. And the office in charge is the Benton County Mosquito District. 
Steve Ingalls has been in the mosquito control industry for over 40 years. Ingalls has trained the recent temporary hires on how to run the fog trucks so tonight will be his last run.  Ingalls says when he was a kid,  they would follow the spray trucks. 
Ingalss says,  "Old type of fogger, used to put out this huge cloud of what was essentially smoke. It was diesel and an insecticide dropped on a hot manifold. So as a kid, I remember doing it, it was kind of a fun thing to follow that mosquito truck. Where now it's not nearly as interesting because we are using this cold aerosol generator which produces a very very small, aerosol cloud behind the fogging truck."
 It's nearly dark, the spray is almost translucent. Ingalls sometimes sees people on the trails when he sprays. He'll pull over and let them know what he is doing. He tells the kids if they start to follow him, that it's not a good idea.
The Benton County Mosquito District's main goal is to control the spread of disease.
Ingalls says dusk is the best time to spray the adult mosquitos while avoiding bees.  The small, white pickup is equipped with a sprayer with the controls in the cab. Time, wind direction, and temperature are recorded. A tablet tracks every place the truck drives with a time and date stamp.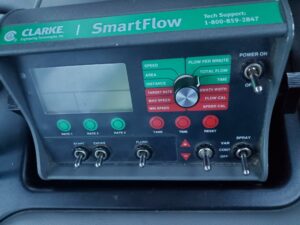 Sprayer control
Ingalls:  "The primary reason most mosquito districts were formed in the state of Washington is to control St. Louis Encephalitis and Western Equine Encephalitis…back in the 50's it was pretty prevalent here. As you know, West Nile virus came onto the scene back in '99, 2000..somewhere in that neighborhood." 
West Nile is now the main concern.
The spray is specially designed to only affect mosquitos and not larger bugs or mammals. It also is not harmful to humans but Ingalls doesn't recommend exposure. 
People should notify mosquito control if they notice an increase in mosquitoes near their homes.
Residents should check for unused bird baths, old tires or buckets, and kiddy pools that might be collecting rainwater. It takes less than a teaspoon of standing water for mosquitoes to breed.