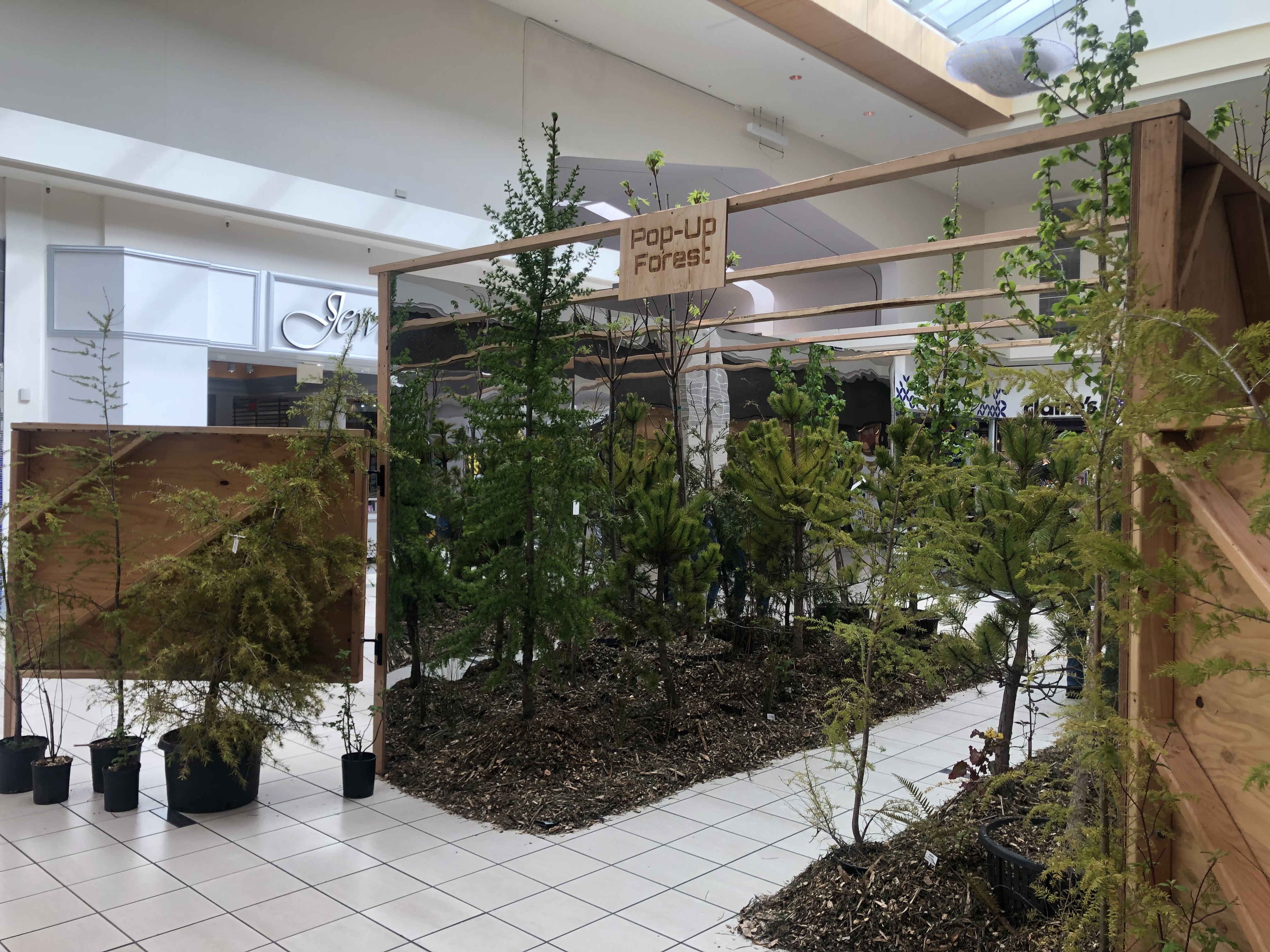 Tacoma Greening Project (GRIT) Wants Community Input On Trees
The Tacoma Mall Neighborhood has less green space and tree canopy than most of the city — and because of this, higher temperatures, which can cause illness and even death. The Greening Research in Tacoma, or GRIT project, is hoping to involve residents in efforts to curb these detriments.
The City of Tacoma and the Tacoma Tree Foundation plans to plant 600 trees in the Tacoma Mall Neighborhood as part of these greening efforts. 
"We would just love to see a significant increase in tree cover in the neighborhood in the next year to some better outcomes for people living in the neighborhood," says Ryan Hebert, urban forestry analyst with the city.
The plantings are meant to improve urban tree canopy cover, which is associated with a number of environmental and health benefits.
This neighborhood is one that has been systemically left out of those benefits due to redlining. Trees and other greenery were not planted in these neighborhoods, according to the City of Tacoma, Urban Forestry.
The GRIT project and the Tacoma Tree Foundation is looking to change that and wants community input. Residents will have some choice on what species of trees will be planted near their homes. 
"We want people to have a sense of ownership over their own neighborhood," says Lowell Wyse with the foundation.
The tree species options will be one that provide the most cooling and shading benefits, as this is what the GRIT project is aiming to achieve, Wyse says.
"We really need to try to find spaces where we can put more green infrastructure into the City of Tacoma," Wyse says.
The foundation will begin accepting registration for street trees later this summer, and offer planting help come fall. 
Right now, residents can learn more about greening research around their neighborhood through the temperature logging devices set up on utility poles by the Nature Conservancy.
There are QR codes on the devices that people can scan to learn more about the project. 
The University of Washington is planning to conduct further research to connect with the community on how greening efforts, and lack of green spaces, impact their lives.