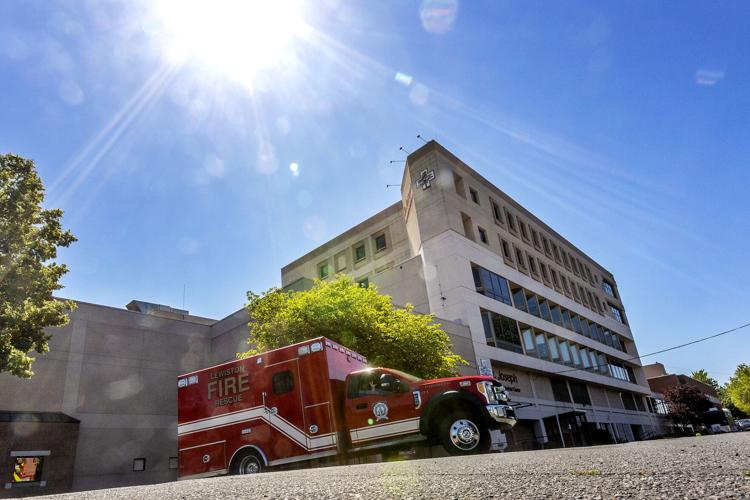 Former Employees Say Lewiston Hospital Still Affected By Cuts To Services, Unstable Environment Following 2017 Sale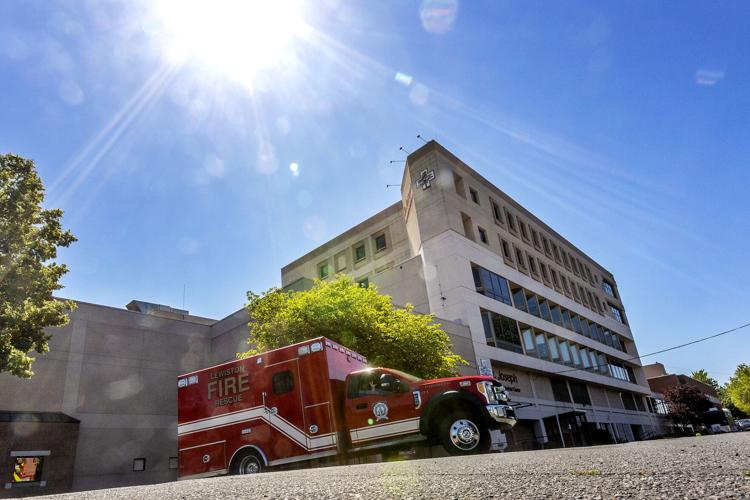 Former staff at St. Joseph's Regional Medical Center say the Lewiston hospital continually eliminated or failed to rehire for several specialty services since it was first bought by a for-profit company in 2017. 
The hospital's ownership has remained in flux since then, but all owners have been subsidiaries of the investment firm Apollo Global Management, and another Apollo fund.
Jay Hunter is a former emergency room physician for the hospital, worked there for 41 years and retired last August. 
He said he noticed major changes in emergency care after the removal of outpatient psychiatric services, and the hospital's on-call staff who did psychological evaluations for the ER.
"If you came into the emergency department told me that you were depressed, your boyfriend left you, you've been drinking, you want to kill yourself, I would call the social worker team. They would come in and spend an hour or so with a patient, talk to the family. And more often than not, that patient can be discharged for outpatient follow up somewhere. But they get rid of that," Hunter said.
The removal of those two services, he said, led to more patients being held in the ER for longer.
The psychological evaluations can take 45 to 60 minutes, Hunter said, which is something most ER doctors can't make time for. 
At one point, Hunter said the hospital had four gastroenterologists, two neurosurgeons and three cardiologists. 
Today, it has just one gastroenterologist, one neurosurgeon who takes all of the hospital's calls, and one interventional cardiologist — and St. Joe's no longer has a urologist.
The hospital is currently recruiting, along with a group called Catalyst, for a urologist, neurosurgeon and additional interventional cardiologist. But so far, none of those positions has been filled.
Hunter said he's worried that if those positions do come back, it will take a long time.
"It's hard to rebuild. Neurosurgeons are really hard to find. I think they've been looking now," he said. "But once he's done, to rebuild the neurosurgery program from scratch, you're gonna have to convince probably at least three neurosurgeons."
St. Joe's is also the only hospital between Spokane and Coeur d'Alene with a catheter lab, which is essential to treating heart attacks. When the hospital's only cardiologist is out of town, it relies on Kootenai Health as backup.
Stan Eccles is a Lewiston resident, whose late wife Cindy was one of those patients.
Cindy suffered a heart attack on November 6th of last year, which caused her to crash her car. 
Stan said she was originally taken to St. Joe's before being Life Flighted to Kootenai Medical Center because there were no heart surgeons on call in Lewiston.
Stan doesn't know if his wife would have survived with faster treatment — he estimates it was around five hours from the time she was rescued from her car until her arrival at Kootenai, in part because of weather conditions delaying LifeFlight.
But, he said he would have hoped she could get treatment locally.
"Had she been admitted to St. Joe's and had treatment the same as she finally got at Kootenai, she may have died anyway. It may have been too much brain damage, right?" he said. "But there's no way of knowing that, you know, there's no way to know for sure."
Stan isn't looking for a check, he says, or to sue anyone — but he worries the same thing could happen to someone else who doesn't have insurance. 
The total cost for all of Cindy's services without insurance would have been around $500,000, he says, with a roughly $43-thousand dollar bill from St Joe's and a nearly $54-thousand dollar bill from Life Flight. 
Hunter said from his experience, he thinks cutting and downsizing services led to more patient transfers than in years past — which costs patients time and money. 
He said he didn't get an explanation for why services were cut, but he believes at least some of the reason has to do with how profitable they are.
"Those services are important, I think, to the community and from a health standpoint. But they're just not important from a corporation standpoint," Hunter said.
Ed Freysinger, who has been St. Joe's CEO since November, said he couldn't speak to previous administrations, but doesn't feel the hospital functions differently because it is for-profit.
In the case of outpatient psychiatry, Freysinger says his understanding was that the demand at the time was met by other providers in the area.
"The hospital made a decision at that time to invest more heavily on the inpatient side," he said. "And so over the course of the last few years, [they] have invested well over a million dollars, in terms of facilities improvements in that for the inpatient behavioral health, because that's a need for the community."
Currently most, if not all, behavioral health providers in the region have a waiting list.
The hospital is currently recruiting for several positions, including some that were lost previously.
According to a hospital statement, since the acquisition by ScionHealth in December 2021, St. Joe's has hired 56 clinical staff and four physicians and specialists. 
Spokeswoman Sam Skinner says the hospital currently employs 261 nursing staff, and is recruiting for an additional 64 nurse positions.
Hospital environment, retention and recruitment
Some of St. Joe's staffing issues were caused by the pandemic.
But Joe Shuey, a former St. Joe's nurse and organizer of the hospital's nurses' union, said turnover rates were a challenge before the pandemic. 
"There were multiple nurses that left and went on travel contracts to per-crisis rates in New York City," he said. "(We) lost some that way. But I think what's really hurting St. Joe's for recruitment now is reputation."
Shuey, who began work at St. Joe's in 2013, left the hospital in September 2021 because of what he saw as a shift away from being a community-focused hospital, he said. 
"The culture of St. Joe's that made it a fantastic community hospital five to 10 years ago, it's gone," he said.
Lewiston also faces recruitment challenges because of its size. Still, Hunter said, part of what used to draw in providers was a culture of close-knit, family environment at the hospital.
That's something he feels diminished over the years, in large part, he says, because of the changes in ownership.
"When we recruited one of our newer partners about 10 years ago, I spent the day showing him around the area. Then we had dinner for him and his wife. And there were surgeons, the anesthesiologist, people from administration all there through recruiting dinner. And it was such an appealing atmosphere that he accepted on the spot," he said. " just don't think it'd be the same — it's not the same anymore."
Mike Rooney, a former oncologist and interim CEO of St. Joe's, is a supporter of the hospital.  
He said although he enjoyed the culture Hunter describes, he doesn't think that change is unique to St. Joe's.
The hospital has had trouble with staffing, Rooney said, which he attributes largely to the numerous transitions in ownership creating a sense of instability for staff.
He still described his own care there in recent years as "excellent," and says he's hopeful about the hospital's new leadership.
"I've been hearing through the grapevine, you might say, that the culture there under our new CEO, Mr. Freysinger is really strengthening."
Freysinger said he can't speak to the culture of previous administrations, or staffing decisions. But, he says, he is working to create an environment where staff feel they can speak openly and the community is involved in decision-making.
"Since I've been here, in the capital process, it's been an absolute partnership with our medical staff, our board, as well as our Scion partners about how we want to invest those funds over the next five years," he said. "So it's not a single decision point. It was a team decision point. So that we're making sure we're focusing on the needs as identified by the local community."
What St. Joe's needs
All the former providers say St. Joe's continues to serve an important role in the community. But how best to move forward depends on who you ask.
Hunter and Shuey both said they would like to see the hospital bought by a non-for-profit entity, such as Tri-State Memorial Hospital, which sits across the state line in Clarkston.
"One big, local hospital with a community board, and it's a nonprofit," Hunter said. "You have to be financially viable, otherwise you're going to close, but that would be the ideal situation."
Rooney said he's hopeful about the hospital's future, though there are capital improvements that it still needs.
"There are some important projects, I think, that are still on the drawing board, like a new doctor's office building — which we've needed."
Investments and recruitment
When St. Joe's was first bought from Ascension Health, a not-for-profit Catholic health care system, in 2017, the new owners committed to investing $57 million in capital projects at the hospital. So far, they've invested $23 million, including $4 million since Scion's purchase in December 2021, Skinner said.
That includes surgical robotics, MRI and other radiology and imaging equipment, a catheter lab, and other building and medical equipment upgrades. 
The hospital also invested $2.7 million in a new linear accelerator to treat cancer patients, and has expanded its oncology team to five providers.
Freysinger said they plan to spend $34 million dollars over the next five years which includes an additional $3 million from Scion Health – making the total projected investments $60 million dollars.
"We're planning on investing well over $30 million over the next five years," he said. "That's a commitment to be a part of this community."
This report is made possible by the Lewis-Clark Valley Healthcare Foundation in partnership with NWPB, the Lewiston Tribune, and the Moscow-Pullman Daily news. 
Produced with assistance from the Public Media Journalists Association Editor Corps funded by the Corporation for Public Broadcasting, a private corporation funded by the American people.