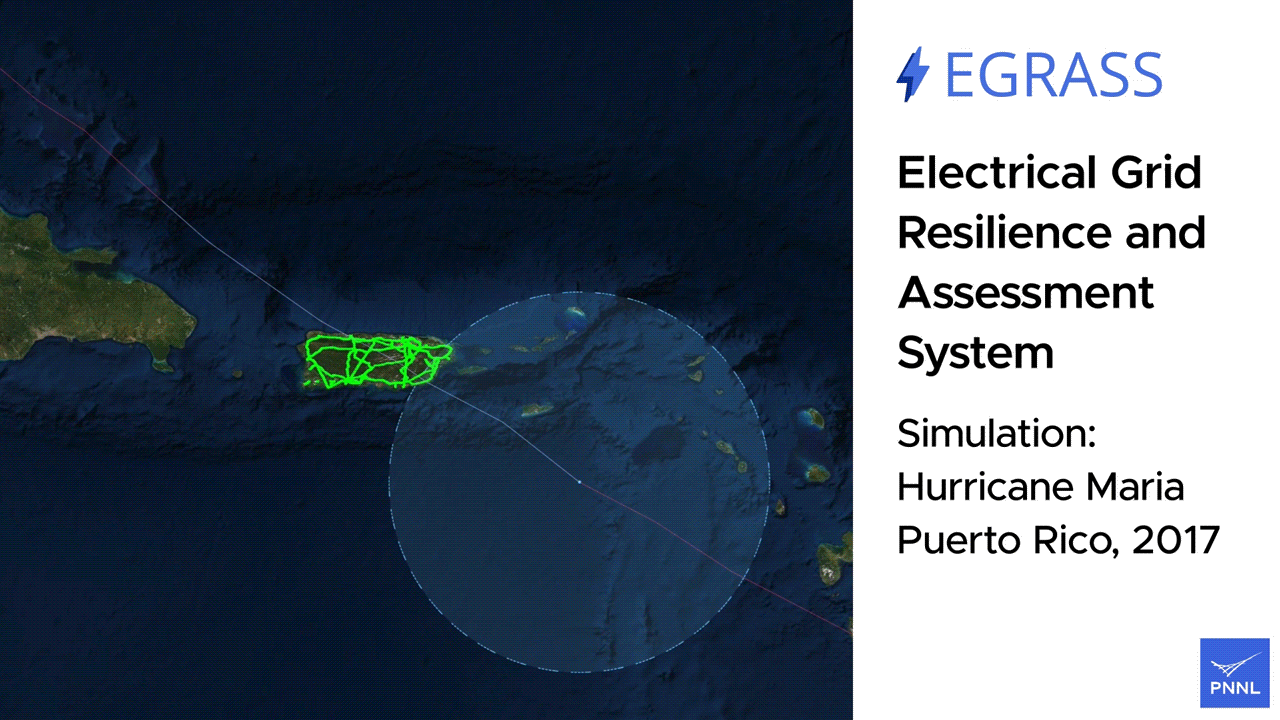 New Technology Designed At PNNL Will Help Predict Storm Damage From Hurricanes, Climate Change
When Hurricane Maria hit Puerto Rico in 2017, the 155-mile per hour winds ravaged the island's power grid. The storm left residents without power for nearly a year – the longest blackout in US history.
Since then, the Department of Energy and its national laboratory system have worked with Puerto Rico to create a better, more resilient power grid.
Marcelo Elizondo is a Power Systems Engineer for the Pacific Northwest National Laboratory.
"We are helping the Puerto Rican engineers prepare for the next hurricane. And they need a way to estimate what could be the failures from the next hurricane? And that's what the tool does," said Elizondo.
The Electrical Grid Resilience and Assessment System can predict how a storm might impact critical grid infrastructure. It uses data from the National Hurricane Center, and can estimate damage to towers, substations, or electrical failures.
The new software could help agencies determine how to prioritize and better prepare for disasters in the future.