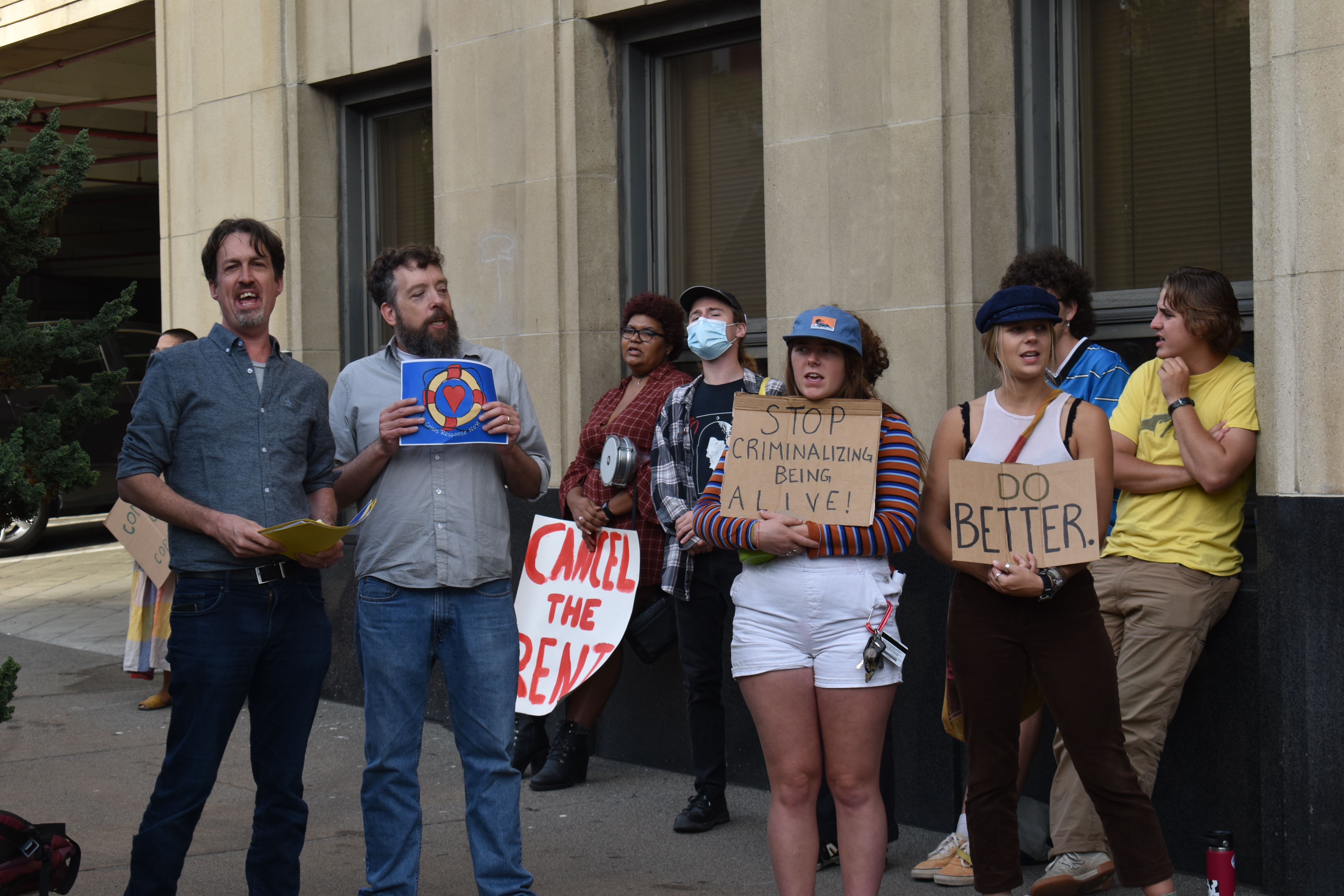 Tacomans Rally For Housing Justice
A couple dozen people showed up Tuesday evening to protest the Tacoma City Council's proposed camping ban ordinance. 
"We're here at the Tacoma municipal building to support our neighbors in the homeless community who are being targeted by the camping ban that is being brought before council," said Zev Cook, one of the organizers of the rally, with Home in Tacoma For All.
Councilmember John Hines introduced the ordinance on September 13, which would prohibit camping and the storage of personal belongings on public property around temporary shelters. If enacted, it would ban public camping within 10 blocks of any shelters. The council said the ban is needed on public property around temporary shelters, to keep community members and those staying in the shelters safe.
"We're here ahead of the vote to show the council that there are people in the community who don't want this band to go through," Cook said.
The vote was delayed from a meeting on September 20 after community feedback on the ban. 
The city has tried to establish camping bans in the past. Ty Moore, with the Tacoma & Pierce County Democratic Socialists of America, said council members have introduced similar bans at least twice in the past, both of which have failed. 
Speakers at the rally also discussed the need for longer-term solutions to address housing issues in the city, including creating more housing, as well as a crisis response team to respond to mental health calls.
The ordinance is scheduled to be voted on by the council at their October 11 meeting.