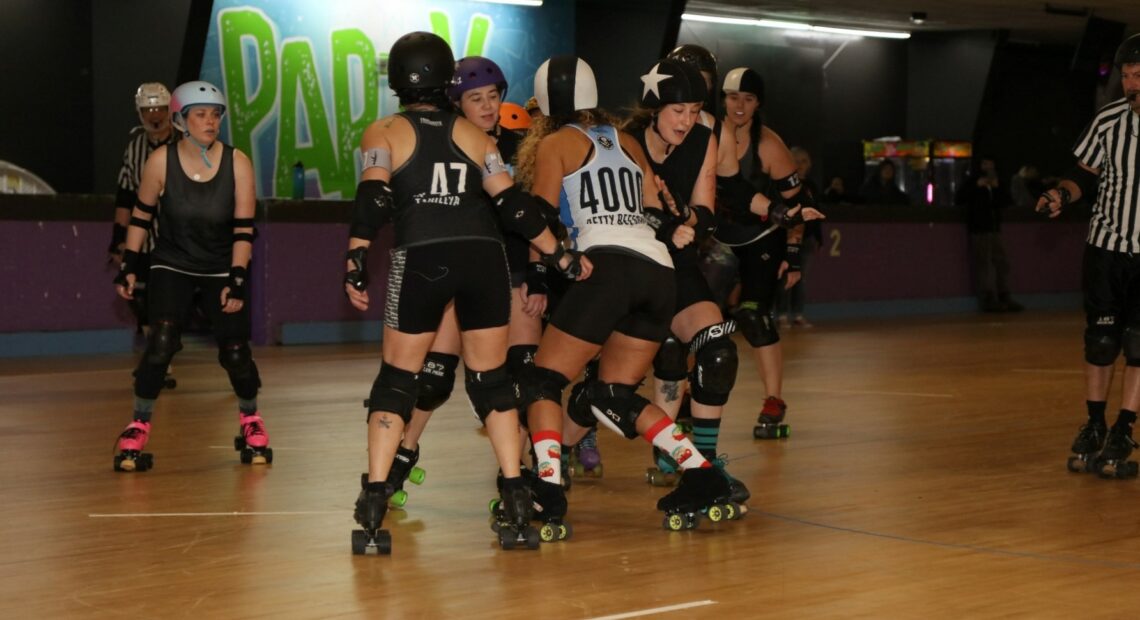 Palouse roller derby returns! First match since 2020 scheduled for Saturday
It was a serious scrimmage practice last Monday, December 5, at the Gladish Community Center in Pullman, Washington.
Coyote Country Roller Derby will have their first bout this weekend in Pullman since their practice space—like many others—was shut down at the beginning of the COVID-19 pandemic.
Mimi Dissmore—aka Sharkbait—is one of the new skater coaches.
"Coming back to roller derby after COVID, and getting to welcome new people to our community has been like a breath of fresh air and almost like coming back to life," said Dissmore. "I didn't realize how much I had missed it."

Two local teams, the Rolling Hills Derby Dames, and the Palouse River Rollers, have combined to form the new Coyote Country League.
They'll skate against Gorge Roller Derby, hailing from The Dalles, Oregon this Saturday night at 7 PM.