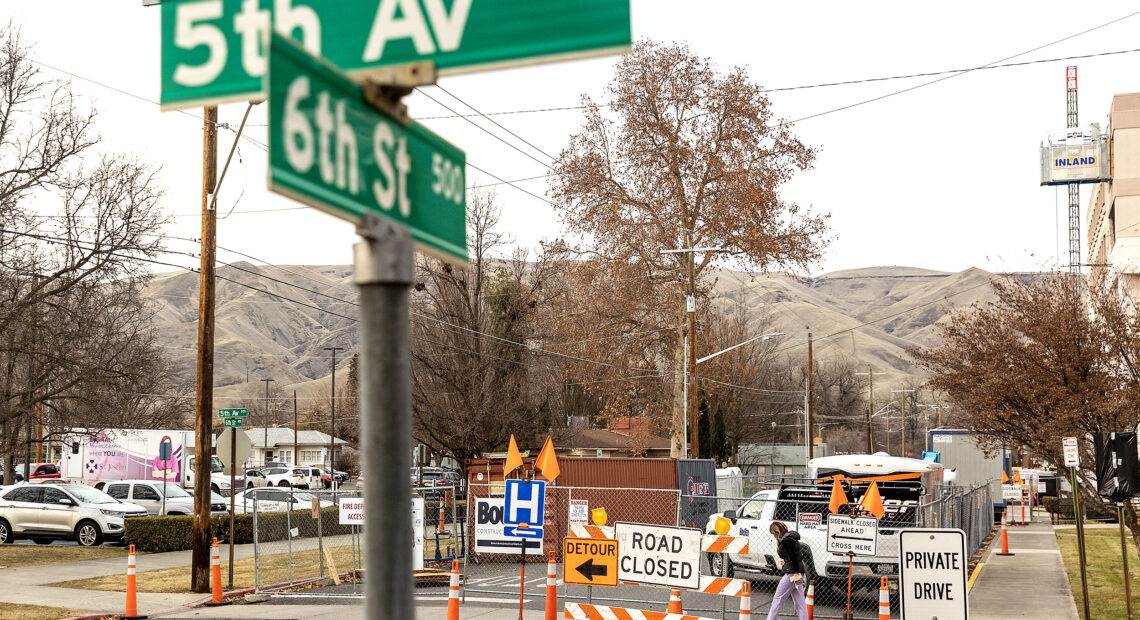 Lewiston inpatient rehabilitation unit to open in late June
Construction is underway for a new Acute Rehabilitation Unit at St. Joseph Regional Medical Center in Lewiston, Idaho.
Traffic is being detoured on 6th Street, between Fifth and Fourth Avenue. 
The hospital also is working to install a new linear accelerator in its Radiation Oncology Center and a PET CT scanner is planned for installation within the next month, said Taylor Rudd, chief operating officer for St. Joe's. 
Hospital administrators hope to begin seeing patients in their new Acute Rehab Unit (ARU) by the end of June, Rudd said.
Once complete, the 10-bed ARU will include a gym and private rooms for patients recovering from conditions, including: stroke, brain injury, spinal cord injury, orthopedic injury, neurological conditions, amputation and trauma. 
The main goal for the ARU is to lower travel time for locals who need rehabilitative therapies, Rudd said. Otherwise, patients might have to drive to Spokane, Coeur d'Alene or Post Falls to receive similar treatments.
"People have to commit to going to places like this after they have an accident. They're going to be taking multiple hours away from family," he said. "Being able to bring those [experts] and those resources to our community to save people from that travel time, is really what our goal is here."
Patients will receive 24/7 nursing care and rehabilitation support from occupational, physical and speech therapists, a department leader, registered nurses, certified nursing assistants, a referrals manager and rehab technicians.
The hospital is still in the process of hiring for these positions, Rudd said, and will be staffing to national guidelines, which includes a medical director with experience in acute rehabilitation.
Assuming 80% capacity and an average length of stay of 12 to 14 days, the ARU could see around 200 patients per year, Rudd said.
This report is made possible by the cooperative agreement with NWPB, the Lewiston Tribune and the Moscow-Pullman Daily News.