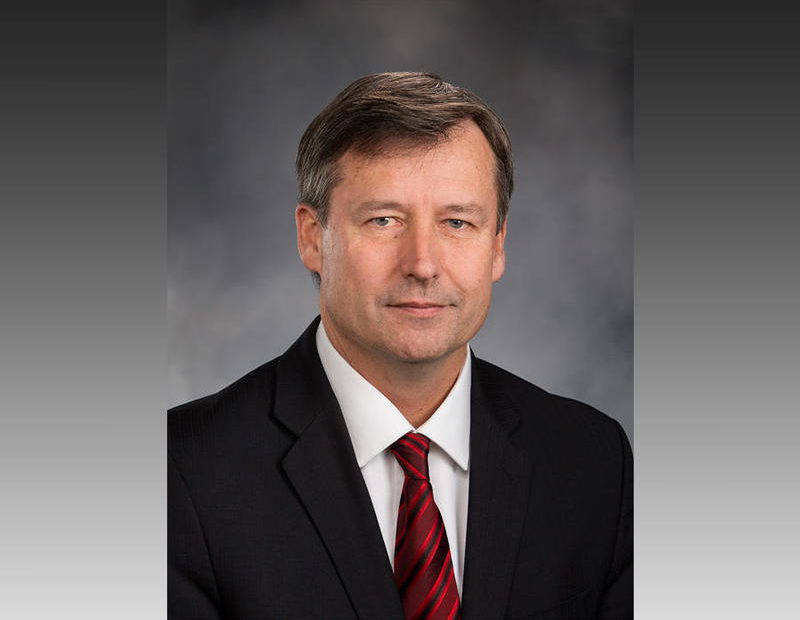 Rep. Matt Manweller, CWU Professor, Ordered To Stay Away From Students Amid Investigation
UPDATE, Dec. 29, 2017: 
Public records released by Central Washington University this week show professor and GOP state Rep. Matt Manweller is barred from contacting past or present students while the school investigates allegations of sexual harassment against him.
University officials previously said they were looking into accusations of "inappropriate conduct" against Manweller but did not offer further details of why they placed the tenured political science professor on paid administrative leave in early December.
A December 8 letter to Manweller from Tim Englund, dean of the College of the Sciences at CWU, clarifies the investigation, saying the school is examining "allegations of sexual harassment and unprofessional conduct." The letter was obtained by The News Tribune, The Olympian and Northwest News Network through a public records request.
As part of being on leave, Englund wrote Manweller is not allowed to contact current or former CWU students, recruit students to apply to internships at the state Capitol or supervise interns in student government and the university's government relations arm.
Kremiere Jackson, the university's vice president of public affairs, said the restrictions are not specific to Manweller. All professors under investigation are not allowed to contact students or participate in recruiting for internships or other school programs, Jackson said.
Manweller said in a text message Friday to The News Tribune, The Olympian and Northwest News Network that the records obtained by the news outlets didn't have enough detail of the complaints for him to comment on.
"I have no comment," he said. "I have no information to comment on."
The latest investigation comes as Manweller faces a backlash over previous allegations of inappropriate behavior and accusations of sexual harassment from students and young women leading back to 2000.
UPDATE, Dec. 14, 2017:
Embattled Washington state Representative Matt Manweller has resigned his leadership position with House Republicans. He's also been stripped of a key committee role.
In a statement, House Republican leader Dan Kristiansen said Manweller agreed to step down as assistant floor leader Thursday. He was also "removed" from his position as the ranking Republican on the House Labor and Workplace Standards Committee. No reason was given. But the move comes less than a week after Manweller was placed on paid administrative leave from Central Washington University.
The university says it's preparing to investigate new allegations of misconduct against Manweller who's a tenured political science professor there. Manweller has been investigated twice before for allegations that he sexually harassed and even propositioned students—allegations he denies and that were never formally substantiated.
In a brief text message, Manweller said he's become a distraction as a member of the House Republican leadership team and that for now he plans to step away and focus on his district.
-Austin Jenkins
Original Story, Dec. 12, 2017:
Embattled Washington state Representative Matt Manweller has been placed on paid leave from his job as a professor at Central Washington University, the Northwest News Network has learned.
That comes in the wake of new revelations about his conduct reported by news outlets last week.
The university won't release details, other than to say Manweller is on leave pending an investigation. Previously he's been accused of sexually harassing and even propositioning females students at the university—allegations he denies.
In a phone interview Monday morning, Manweller said he had just learned that he's been put on leave.
"I showed up to my office about an hour ago to submit my grades and my computer was gone," he said.
Manweller said he had also received an official letter from the university, although he declined to give details.
"Right now, I'm just thinking about my two kids," Manweller said during an emotional interview. "That's really the only thing I'm focused on. I have a seven and an eight-year-old and I'm focused on them."
Manweller is the sixth highest ranking Republican in the Washington state House and a tenured professor of political science at Central Washington University.
He was investigated twice in 2012 and 2013 for allegations involving female students going back to 2006. Investigators found evidence to suggest Manweller had violated the university's sexual harassment policy, but there were no formal findings against him. He was later promoted to full professor.
There was a new report Monday that a former legislative staff member complained earlier this year about Manweller's behavior at the Capitol. She told The Seattle Times that a meeting with him that was meant to discuss her career ended up in a restaurant and felt more like a date. The woman declined to give her name because of concerns about her ongoing work in state government.
On Sunday, the Northwest News Network, together with The News Tribune and The Olympian, published a story with Manweller's former wife, OraLynn Reeve, who was his student in a sophomore year math class in Utah in 1998. Reeve says they kept in touch after he left the school and they began dating and got engaged when she was an 18-year-old senior. However, Reeve now says she believes the relationship was inappropriate and that Manweller took advantage of her youth and naivete. Manweller says while the relationship was unusual, that they were in love and  there was nothing illegal or immoral about it.
This story was reported in collaboration with Walker Orenstein of The News Tribune and The Olympian.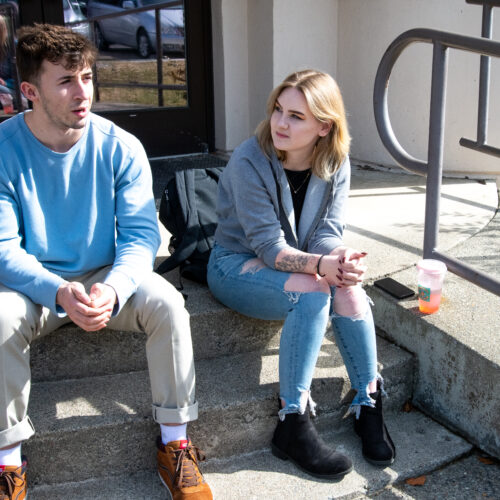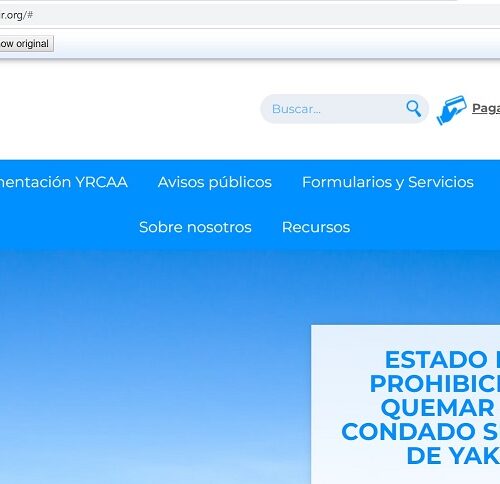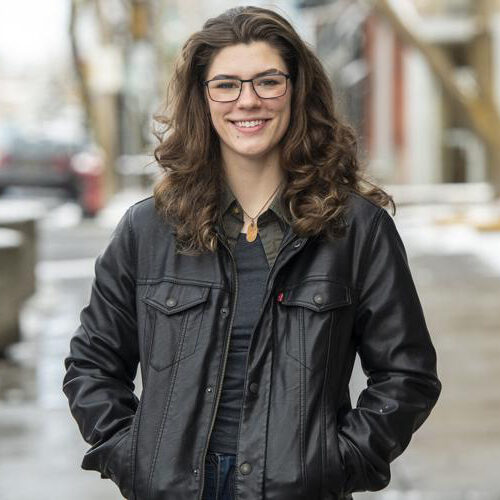 When COVID-19 reached the Inland Northwest, few people could have predicted the profound changes it would cause. NWPB's Rachel Sun interviewed local residents about how the pandemic changed their mental health, lives, and perspective. This is the second in a four-part mini series. Continue Reading What we learned from COVID: Delaney Snaadt
Read More »