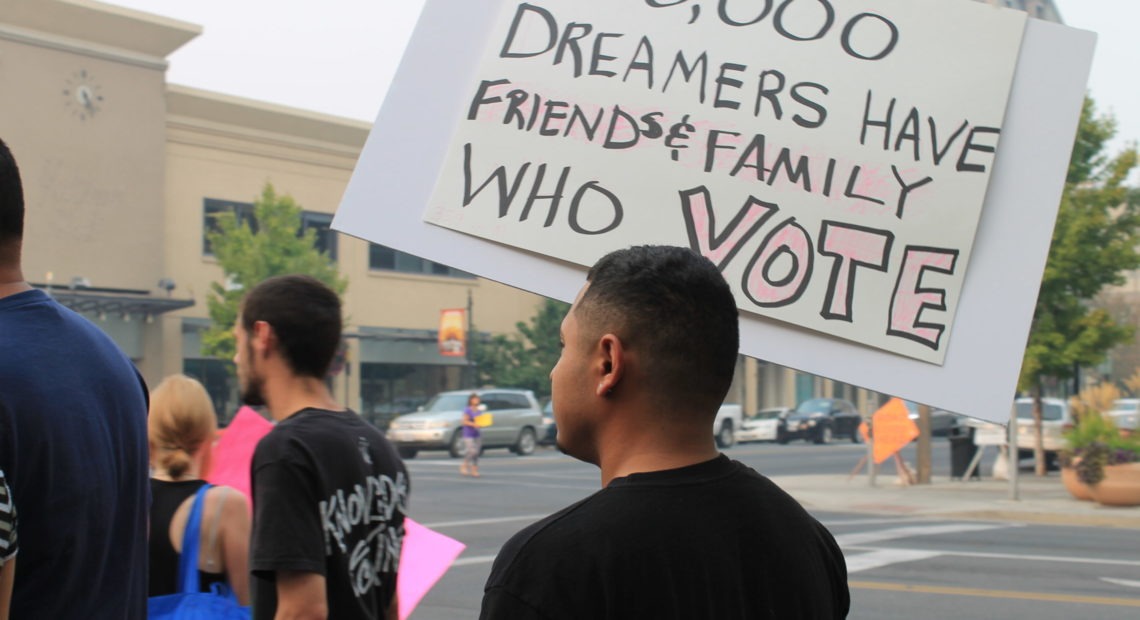 A Big Week For Northwest Immigrants With TPS, DACA, More
Bittersweet news is rippling through the immigrant community this week after a new judicial ruling impacted DACA. That plus changing timelines for those with Temporary Protected Status has many nervous.
On Monday the Trump administration said it would end Temporary Protected Status for nearly 200,000 Salvadorans. That impacts an estimated 1,900 people in Washington who have until September 9, 2019 to either leave the country or find another path toward legal residency. Oregon and Idaho have populations under 1000 of TPS holders, but immigrants in those states face the same concerns.
The news comes after TPS was stripped from Haitian and Nicaraguan immigrants. People from those countries have until January and July 2019, respectively.
Also this week, a federal judge ruled against the Trump administration by blocking termination of Deferred Action for Childhood Arrivals saying the program can continue until further court rulings.    
Yakima County is home to the second most DACA recipients in the state. For those 6,000 Dreamers, their lives have been in limbo since President Trump took office. The ruling this week means recipients can renew work permits. But new applicants won't be accepted.
This is a victory of the community," Monserrat said. "But nonetheless our community needs a permanent solution and Congress needs to act before March passing a permanent solution for immigrant youth and their families.
Monserrat Padilla is the network coordinator for the Washington Immigrant Solidarity Network, and a DACA recipient.
Reporting by The Seattle Times also reveals the Washington Department of Licensing has shared information with Immigration and Customs Enforcement regarding undocumented immigrants. Governor Jay Inslee has asked the Department to stop.
The latest anti-immigrant wave came Thursday, with news of Trump talking of immigrants from Haiti and Africa by describing their countries of origin with a vulgar phrase.
Immigrants, advocates and members of Congress on social media responded to the remarks, calling them crass and discriminatory.
Copyright 2018 Northwest Public Broadcasting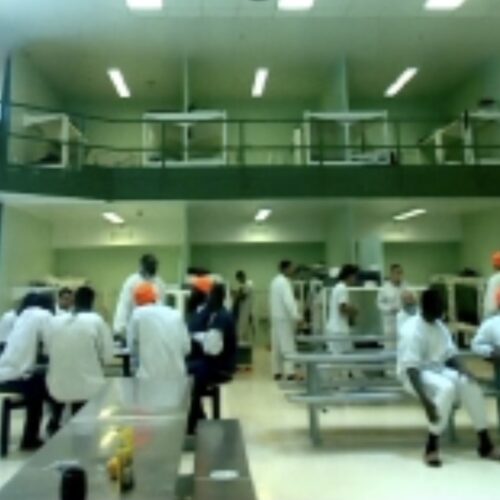 Maria Leónides Pérez's son, Santiago Ortuno Pérez, has been detained in the Northwest ICE Processing Center, also known as the Northwest Detention Center, in Tacoma for a little more than three years.
During his time in detention, Ortuno Pérez has spent at least 10 months in segregation from the general population. He said he's there now, and has been for 51 days, according to a call between him and Maru Mora-Villalpando, of immigrant advocacy group La Resistenica, on Jan. 5.
Continue Reading Washington bill seeks to regulate solitary confinement
Read More »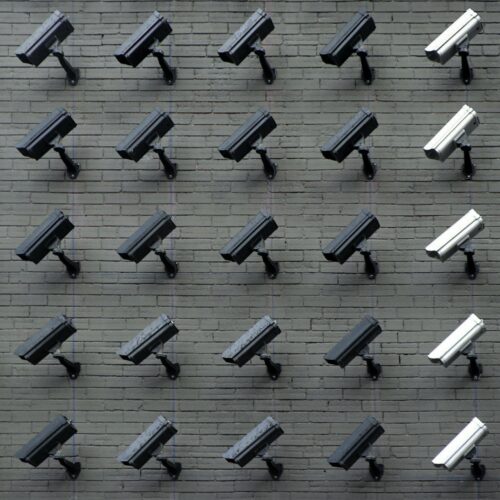 Immigrant-rights advocates are pointing to new findings by the University of Washington Center for Human Rights, raising concerns of how surveillance technology is used in Washington state.
The report argues that sharing of license plate data violates the state's Keep Washington Working Act.
The University of Washington Center for Human Rights analyzed data on the use of automated license plate readers (ALPRs) by state and local law enforcement agencies obtained through public records requests. The report found that these agencies share this data with Immigration and Customs Enforcement and Customs and Border Patrol. Continue Reading New report finds data sharing with federal immigration agencies might violate Washington law
Read More »