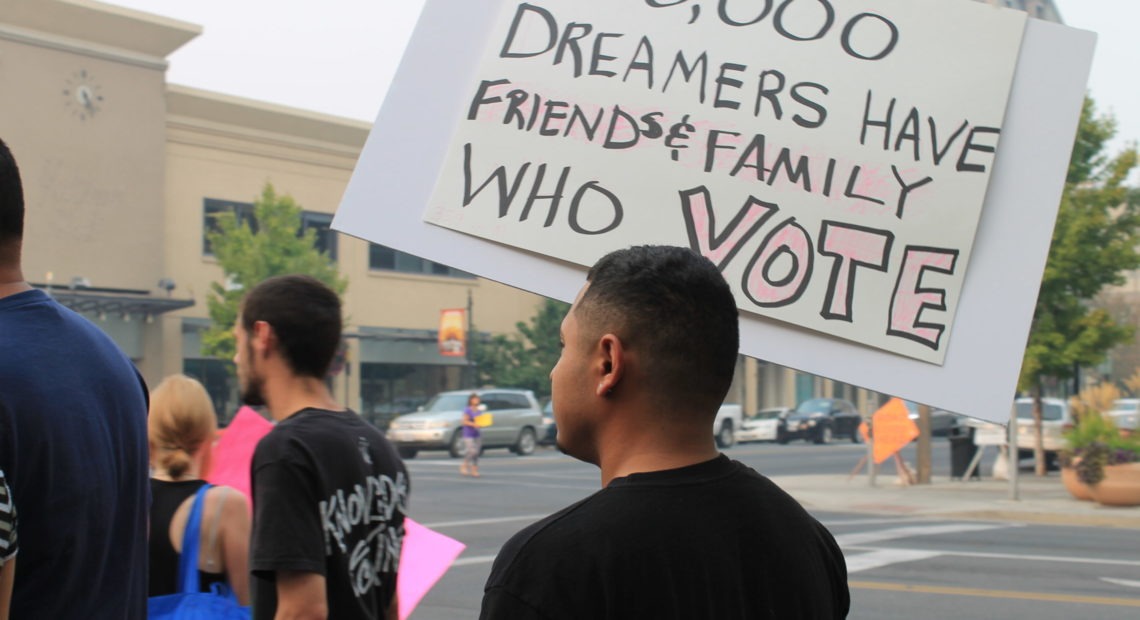 DOJ Threatens Oregon, King County, Others Over Immigration Policies
King County officials are responding to new pressure from the federal Justice Department over so-called sanctuary policies for immigrants.
In Oregon, officials continued to insist the state is following the law, but the DOJ remains unconvinced.
Justice Department officials sent letters to nearly two dozen jurisdictions Wednesday, demanding documentation proving they're complying with federal immigration law and threatening the use of subpoenas.
The DOJ is asking for all documents related to state and local guidance on communication with federal law enforcement and immigration agents.
King County Council chair Joe McDermott says the county has already assured federal officials that they're following the law. He says this is an intimidation tactic.
"We will not be bullied into adopting their racist policies," McDermott said. "But more important, what we need to do today is to remind people across King County that we value them, we're welcoming, and our values will not change."
Today's letter from the justice department gives the county a February 23rd deadline to respond.
McDermott says county staff are directed not to ask about immigration status. But he says there's no policy prohibiting employees from communicating with federal agencies like Immigration and Customs Enforcement.
In a letter sent to Oregon's Criminal Justice Commission Wednesday, the director of the Bureau of Justice Assistance said the DOJ "fully anticipates" cooperation in handing over the documents or face action in court.
The DOJ has previously asked Oregon officials for proof of compliance, even threatening to withhold $3 million in federal grant money.
Oregon's 30-year-old sanctuary law prohibits the use of state and local resources to enforce federal immigration law if an immigrant's only crime is entering the country illegally.
Additional reporting by Ericka Cruz Guevarra
Copyright 2018 KUOW & Oregon Public Broadcasting