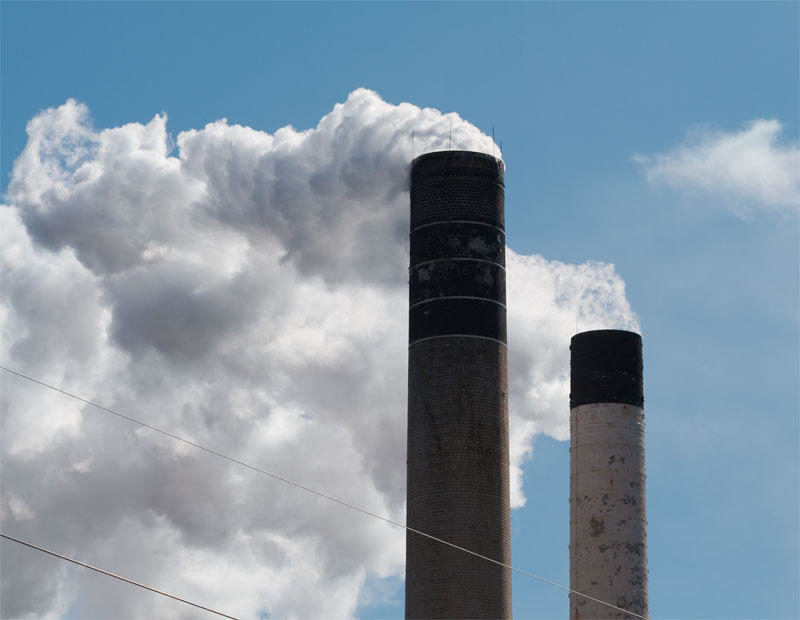 Jay Inslee Calls On Lawmakers To 'Step-Up' And Pass Carbon Tax
Washington Gov. Jay Inslee is calling on state lawmakers to "step up" and pass a carbon tax this year. The Democrat made his comments Tuesday as the midpoint of the legislative session approaches.
Inslee has proposed a $20 per ton tax on carbon emissions starting in 2019. The tax could raise more than $3 billion over the first four years. But Inslee said he's not wedded to the specifics of his proposal. He just wants lawmakers to get behind the idea and pass it.
"It has been almost a decade since this legislature promised people that they would take care of their clean air and their lungs, and they haven't done it," Inslee said. "It is time for the legislature to do this job."
Inslee was referring to 2008 when the legislature put carbon emission reduction targets into law—targets the state is not on track to meet.
Inslee said the tax on carbon by itself won't have a dramatic effect on emissions. But he did say the money the tax raises would fund a transition to a clean energy economy in Washington.
"It's that investment piece when it's implemented actually reduces carbon pollution," Inslee said.
Inslee said passing a major piece of tax legislation in a short, 60-day election year session is doable because the carbon tax is not a new idea.
Senate Majority Leader Sharon Nelson, a fellow Democrat, said she's not sure if it's doable, but added there's an "all-out" effort underway.
"This has gained a lot of steam since we came into session and I'm very proud of the efforts there and we're going to see if we can get it across the finish line," Nelson said.
But Democrats also say it would require a bipartisan vote. For now, minority Republicans remain firm in their opposition.
House minority leader Dan Kristiansen said a carbon tax would drive up the cost of gas, electricity and heating fuel.
"If you really have a carbon problem, we don't believe that the tax aspect of it is really going to solve any of that problem except that it's going to create a massive burden to the citizens of the state," he said.
Instead, Republicans say they want to incentivize carbon reduction through tax breaks for companies that invest in renewable energy.
Undeterred, Inslee said he'll hit the road next week to try to sell his carbon tax idea east of the mountains.
Copyright 2018 Northwest News Network