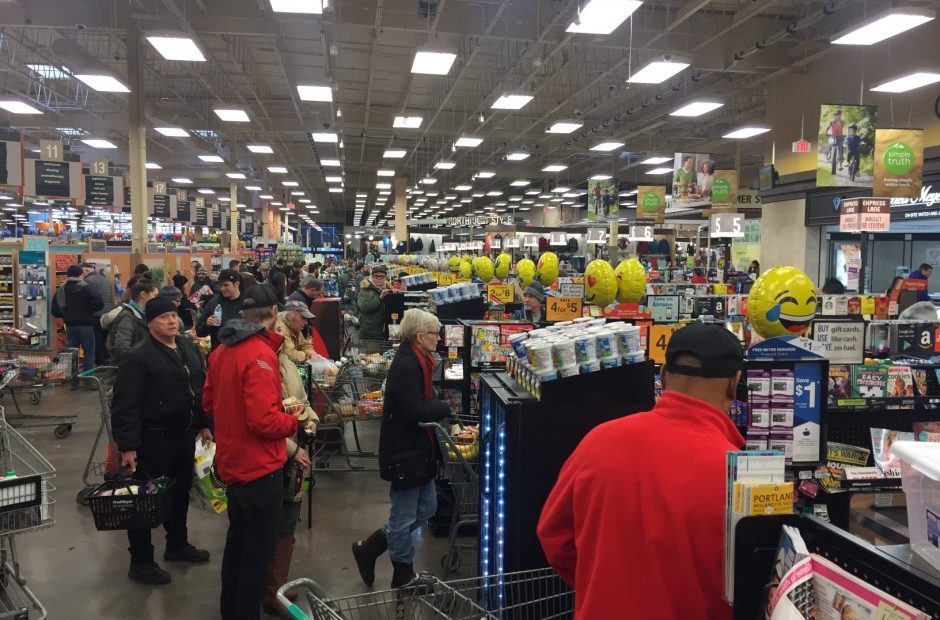 Fred Meyer Stores Raise Minimum Age For Gun Purchases
Kroger, the company that operates Fred Meyer stores in Oregon, Washington, Alaska and Idaho, is increasing the minimum age for firearm and ammunition purchases from 18 to 21 at all its Fred Meyer locations that sell firearms.
"We believe these are common-sense steps we can take immediately that are in line with our values and our vision," Kroger said in a statement.
Kroger joins large-scale retailers Walmart and Dick's Sporting Goods, which both announced that they would stop selling guns to customers under 21 and would impose new restrictions on ammunition sales.
The move by the retailers follows the shooting at a Parkland, Florida high school on Feb. 14, which left 17 people dead and several others wounded.
Kroger operates 50 Fred Meyer stores in Oregon. Seventeen of those locations sell firearms, including stores in Bend and Roseburg. None of the company's Portland stores sell firearms.
"Kroger's vision is to serve America through food inspiration and uplift. In response to the tragic events in Parkland and elsewhere, we've taken a hard look at our policies and procedures for firearm sales," Kroger said in a statement.
"We have a thorough and vigilant background check process for the sale of sporting-related firearms at our select general-merchandise Fred Meyer stores. In addition, firearms are sold only by designated associates that go through rigorous training and federal background checks. Recent events demonstrate the need for additional action on the part of responsible gun retailers."
Kroger said it stopped selling military-style semi-automatic rifles at its Fred Meyer stores several years ago, but that it will no longer accept special orders of such weapons in Alaska.
"As we refresh stores we are often transitioning gun departments due to softer demand and changing customer preferences," the company added.
On Thursday, Dick's Sporting Goods announced that, along with new age restrictions, it would stop selling military-style semi-automatic rifles and high-capacity magazines.
Walmart said it would remove items resembling assault-style rifles from its website.
Copyright 2018 Oregon Public Broadcasting