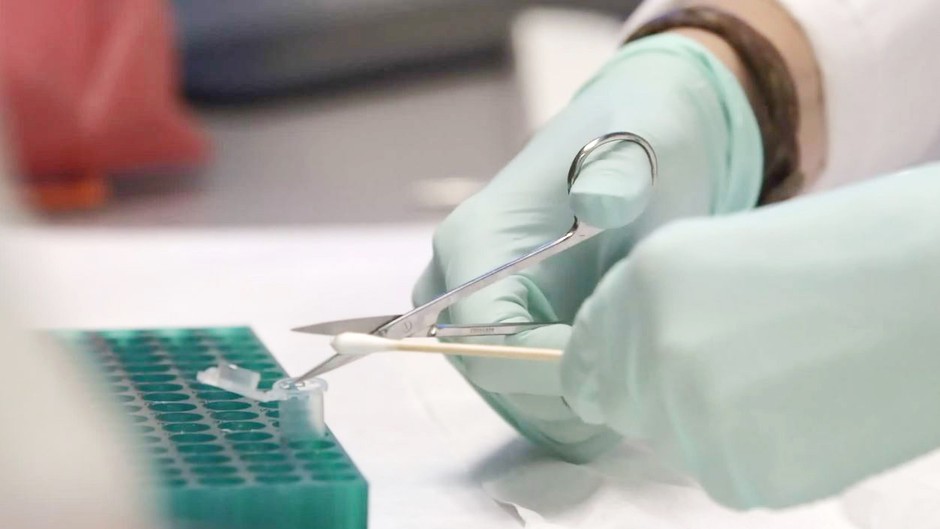 Oregon Reports Steady Progress On Backlog Of Rape Kits
BY TOM JAMES, Associated Press
A backlog of rape kits in Oregon is a year away from being eliminated following the passage of a state law mandating quicker testing, officials say.
The kits collect biological material following reported sex crimes. In 2015, the Oregon State Police said it had a backlog of more than 5,600. In 2016, legislators passed a measure to speed up processing, but by 2017 state labs said their backlog had actually increased as old kits poured in from around the state.
The state patrol and Multnomah County now say that kits are being processed quickly, and that labs are within a year of completing testing on thousands of older, warehoused kits dating to 1983. Less than 2,000 are estimated to be left statewide.
The backlog in three of the state's most populous counties, Multnomah, Marion, and Lane – including the cities of Portland, Eugene, and Salem – should be eliminated next month, when results are expected back from a private lab, said Multnomah County Deputy District Attorney Tara Gardner.
"We're waiting for approximately 150 kits," she said.
The statewide backlog is also dropping, with state labs logging 1,172 waiting kits in February, the first decline in their backlog since 2015. Lab head Capt. Alex Gardner said that with new staff he expects to process the last by the end of the year.
Some kits are also held by local police, but the exact number is always changing as departments send their kits to the state for testing, Gardner said. A tally late last year and including approximately 157 of the state's more than 170 local departments, showed about 1,100 kits waiting to be forwarded to Gardner's lab.
But the tally of local departments included some that had been processed before the count was finished. Because of that overlap, Gardner wrote in an email, he estimates the total statewide backlog is less. Statewide, he estimates less than 2,000 kits remain.
Despite progress on the backlog, advocates say some victims still face barriers to having their reports taken seriously. In February the Portland Police Bureau announced it had used a SAFE kit to solve a 2006 crime, but a report later surfaced that the victim had given police the name of the suspect immediately following the attack.
The case mirrored a 2017 report that the agency had left a kit untested and made no arrest in a 2011 assault, despite also having the suspect's name and address.
The 2016 law that spurred testing of the kits, officially called Melissa's Law, required police to pass kits to state authorities within 14 days. The law was named for Melissa Bittler, a 14 year-old Portland girl killed by a rapist on her way to school in 2001. In that case, DNA evidence linking the murder and other rapes went untested for five years.
Since the passage of the law, Jacqueline Swanson, a Portland attorney who has represented rape victims, said she has had calls from women asking what to do about investigations that seem to have stalled, and reporting that police had told them they were waiting for rape kit results.
Some kits are also attached to crimes for which the statute of limitations has expired. While Oregon has no statute of limitations for first-degree sex crimes linked to newly-discovered DNA evidence, evidence of lesser crimes does have a time limit.
With the oldest kits dating at one point to 1983, some crimes discovered in the earliest years of the backlog might not be prosecutable, Multnomah's Gardner said.