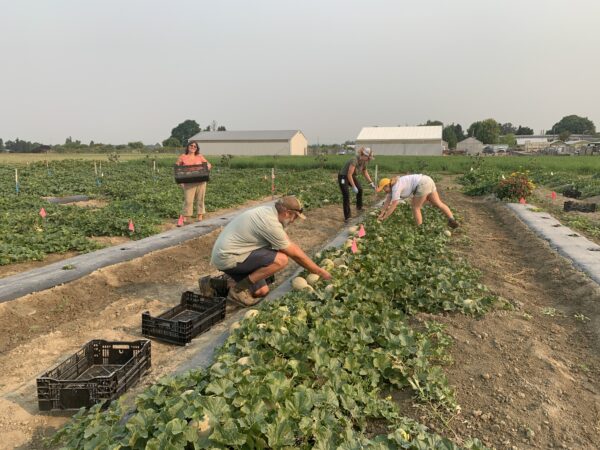 The Secret To Growing Cantaloupe In Colder Northwest Areas? Using The Roots Of Squash
Growing cantaloupes in the northwest's coldest areas is tough enough. Plant diseases like fungi and sudden wilt can cause growers to lose their crops before harvest.
Carol Miles is a horticulture researcher for Washington State University. She and her team grafted the fruiting part of the plant onto heartier squash rootstocks.
After two years of study, Miles says, get ready to see more melons this summer.
"We can grow melons in the Northwest. So with our relatively cool growing season, the melons will mature in a reasonable amount of time," she says. "So we get them to the market in August, which is the prime time, you know, people want melons in August."
This is good news for Northwest growers because they'll have a high value rotational crop. And it's great news for consumers who can look forward to markets being filled with a greater variety of melons than ever before.