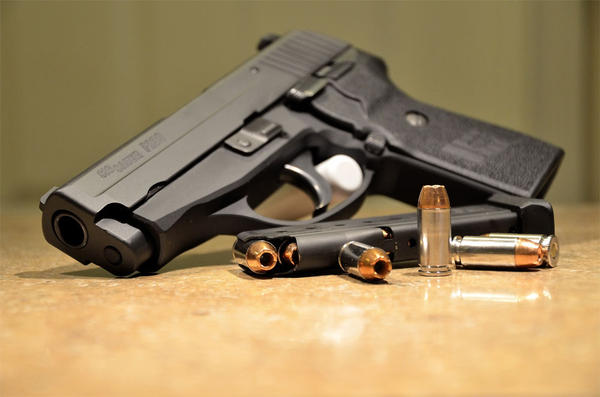 Crackdown On Prohibited Gun Buyers Dies In Washington Senate
A measure to crack down on prohibited gun buyers in Washington has unexpectedly died in the Republican-led state Senate. The bipartisan proposal failed to get a vote before a key deadline this week.
It's a crime for felons and fugitives to lie and try to buy a gun. But our ongoing investigation with KING 5 News revealed that in Washington police rarely, if ever, follow up.
The proposal in the legislature would have required gun dealers to notify law enforcement when someone fails a background check. It also would have allowed domestic violence victims to be notified if their abuser tried to buy a gun.
Bill sponsor Democrat Drew Hansen said he had to break the news of the bill's demise to one of the victims who testified.
"That was a very hard exchange for me to have as a legislator, to have to say to someone who stood up for something that you believe in and who you stood up for, that we just weren't able to do it," Hansen said.
Hansen said the bill got caught up in a skirmish between the House and Senate over which bills would survive the deadline.
In a statement, the Alliance for Gun Responsibility called the lack of a vote "outrageous" and said "families and communities will pay the price."
The Senate Law and Justice Committee chair, state Sen. Mike Padden, said Republicans are "looking for ways" to revive the bill along with others that missed the cutoff deadline.
Copyright 2017 NWNews. To see more, visit 
NWNews
.