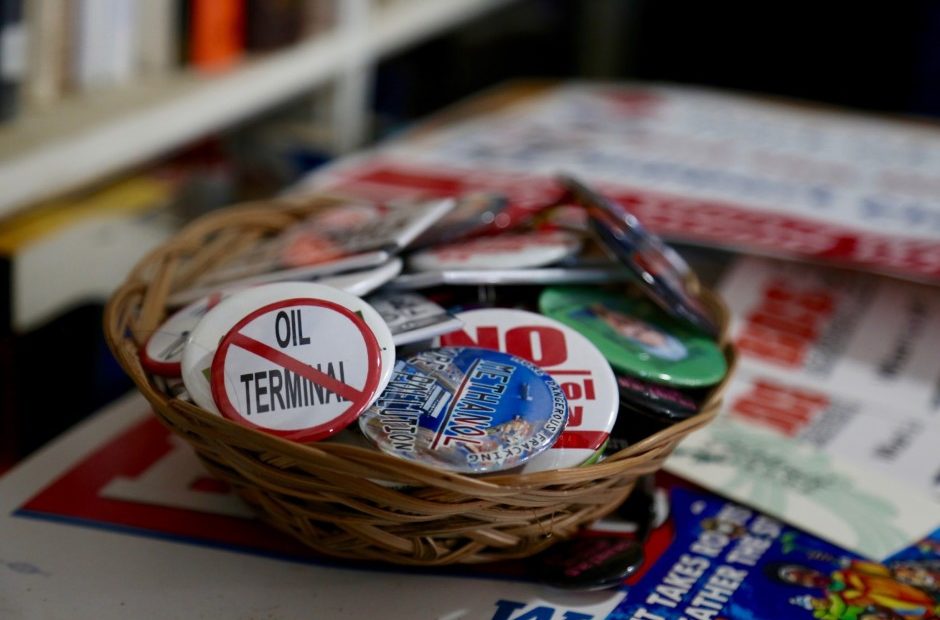 Washington's Port Of Vancouver Votes To Immediately End Oil Terminal Lease
The long-proposed Vancouver Energy oil terminal project officially died Tuesday.
Vancouver, Washington, port commissioners made it official by unanimously voting to cancel the lease.
After nearly five years of debating whether to build the nation's largest oil-by-rail terminal in Vancouver, the port and Vancouver Energy agreed to end their lease.
The decision came a month before a March deadline set by the port that required Vancouver Energy to obtain all of the necessary permits for the project.
"This makes a lot of sense for the port," said port CEO Julianna Marler in a statement. "We've been actively marketing Terminal 5 and there's been a high level of interest. With this amendment, we would have the ability to market additional rail capacity at Terminal 5 as well as Parcel 1A, which is rail-served industrial property."
In an emailed statement, Vancouver Energy called the decision mutual and thanked supporters of the project. They plan to donate $100,000 that would have gone to next month's rent to local charities in southwest Washington.
"While the outcome of our project isn't what we had hoped, we have worked closely with the Port of Vancouver USA for more than four years and appreciate the opportunity to conclude this effort on a positive note and in a way that benefits the community," said Vancouver Energy General Manager Jared Larrabee. 
The decision comes after a series of setbacks for the terminal project. In late November, Washington's Energy Facility Site Evaluation Council unanimously decided to recommend against building the terminal in Vancouver. Then in January, Gov. Jay Inslee rejected a key permit to build the facility, essentially ending its chances unless the developers appealed that decision.
The project also faced a sustained grassroots organizing effort that regularly turned out people in opposition to the fossil fuel project.
Copyright 2018 Oregon Public Broadcasting