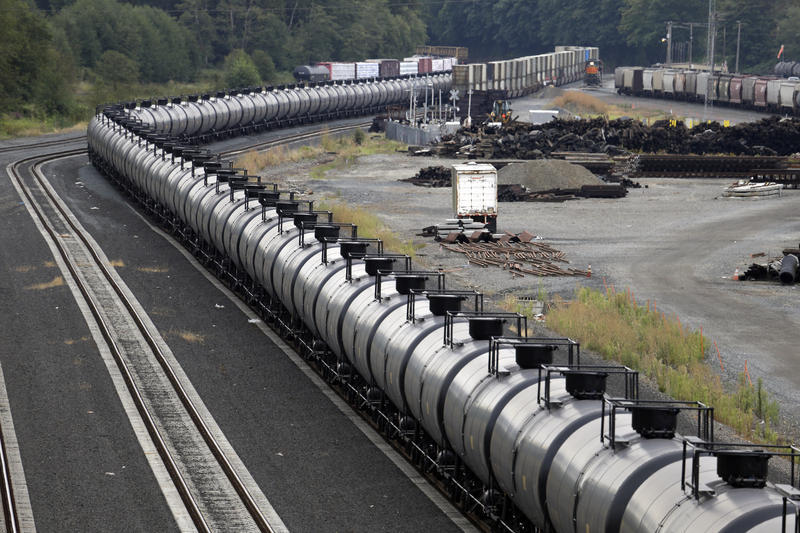 Inslee To Make Key Decision On Vancouver Oil-By-Rail Terminal
In early 2018, Washington Gov. Jay Inslee will make a final decision on whether to permit the Vancouver Energy Project — the largest proposed oil-by-rail terminal in the country.
A Washington state agency that spent four years evaluating the project has recommended that Inslee deny a permit for the oil terminal.
If built, the Vancouver Energy Project would move 360,000 barrels of crude oil daily from the Bakken Region of North Dakota to the Port of Vancouver. From there, the oil would be pumped onto ships and sent to refineries.
Given his role in the process, Inslee hasn't offered his thoughts on the project. But he's made climate change, clean energy, and the environment central to his agenda as governor. He has until mid-February to make a decision.
A possible rejection from Inslee may not be Vancouver Energy's only problem.
This fall, residents elected a second Vancouver port commissioner who opposes the terminal. That gives the commission the votes it needs to cancel the port's lease with the terminal, which could also happen early next year.