StoryCorps Northwest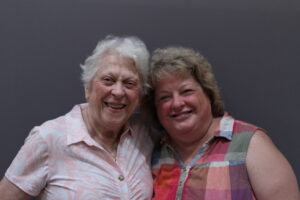 We all take different paths through life. Some a lot riskier than others. In this edition of StoryCorps Northwest, Rosalyn Schragg tells friend Leanna Hayes about her improbable journey from northern England to Central Washington.
Rosalyn settled down in Soap Lake. She married a chiropractor, had a family, became a grandmother and great grandmother.
This is the last edition of StoryCorps Northwest 2022 recorded as part of NWPB's Centennial. To hear past stories, click on StoryCorps NW under the Music & Culture tab.