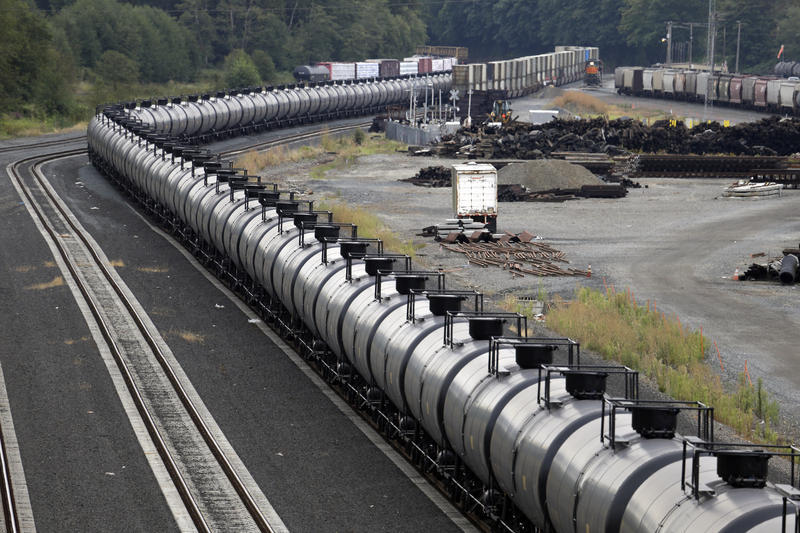 Washington Approves Oil Spill Response Plan For BNSF trains
Washington state has just signed off on its first-ever oil-spill response plan for a railroad.
It's specifically for BNSF, the biggest oil transporter on the state's rail lines.
Linda Pilkey-Jarvis with the Department of Ecology said the plan requires a number of things from the railroad- including annual drills.
"They'll pick out the dates for the drills and then we'll get together and do drill design," Pilkey-Jarvis said. "And we're moving it around to different locations, because there's something to be learned in every place where they have that risk of spills."
BNSF also has to have crews and equipment available to take-on a spill, and annual training for first responders.
The Department of Ecology expects to approve individual response programs soon for all railroads carrying oil in Washington.
California is the only other state requiring such plans.
Copyright 2018 KUOW