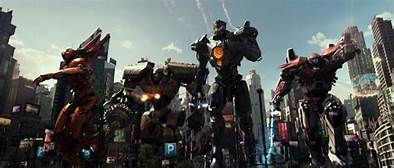 FILM REVIEW: The Return Of Heavy Metal In 'Pacific Rim: Uprising'
In 2013, Academy Award-winning director Guillermo del Toro (The Shape of Water) brought his keen visual sense and vivid imagination to Pacific Rim, a tale of giant, robotic fighting machines activated by their human pilots. For all of its predictable sound and fury, it also had style to spare. It featured highly distinctive and cleverly choreographed underwater scenes pitting humankind's Jaegers against the relentless sea monsters known as Kaiju (an homage to the classic Godzilla movies of Japanese writer-director Ishiro Honda). And, importantly, it had a definitive hero in Stacker Pentecost, the commander of the Pan Pacific Defense Corps, played by Idris Elba.
Fast forward 10 years to Uprising. The earth has known peace. The son of the legendary Stacker, Jake Pentecost (played by John Boyega, Finn in the most recent Star Wars incarnations), has wasted a promising career as a pilot and drifted into a criminal underworld. An encounter with a teenage hacker, Amara Namani (Cailee Spaeny), along with fresh oceanic breaches that release the Kaiju, bring him back into the fold. He reunites with his estranged sister, Mako Mori (Rinko Kikuchi), and joins forces with an ambitious pilot, Nate Lambert (Scott Eastwood). From Anchorage to Hong Kong, civilization again faces the threat of an apocalypse.
Alas, while del Toro served as a "visual consultant," the film would have benefited from his more direct involvement. Steven S. DeKnight, whose resume as a producer includes two engaging television re-boots in Angel and Smallville, directed and co-wrote Uprising.
Breaches in the plot abound. The film's hacker character seemingly abandons that skill; a promising brain tissue element goes unexplored; and mega-creatures suffer remarkably mundane demises. Charlie Day, who returns as Dr. Newton Geiszler, chews the remaining scenery in the midst of so much urban mayhem. At least the images of the pilots' neural melding, drenched in blue, survived intact.
Pacific Rim: Uprising is ultimately a global box office calculation. It has a substantial amount of Chinese investment, as well as multiple Chinese settings and supporting cast members. With a good deal of competition from other blockbusters here on the domestic front, it may well need a strong international response to help keep the franchise afloat.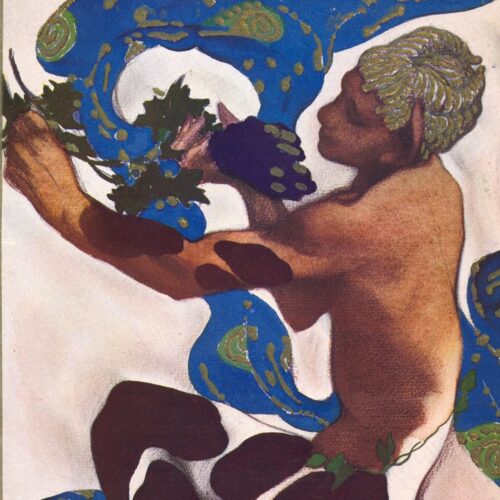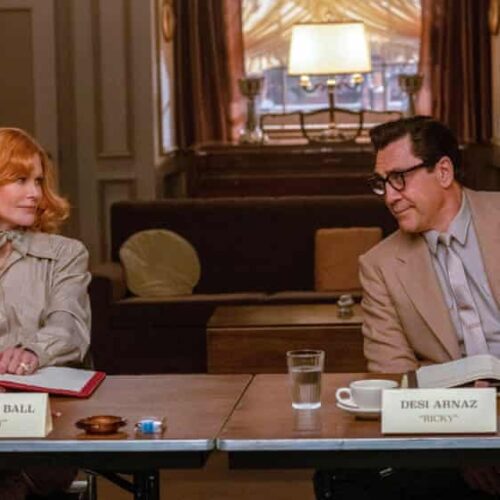 Let's start with the paradoxes. The latest film from Oscar- and Emmy-winning writer-director Aaron Sorkin boasts several. Its two protagonists don't look all that much like the historical characters they portray (although Nicole Kidman with red hair comes pretty close). The female lead, a comedy legend, has very few funny lines in the story. And, although the movie has the basic structure of a play, it provides a decidedly cinematic experience. Continue Reading Reeder's Movie Reviews: Being the Ricardos
Read More »