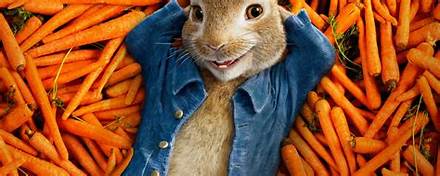 Revisiting A Furry Favorite
The title character in director Will Gluck's new film adaptation of "Peter Rabbit" describes an unlikely plot twist as being "right on the verge of believability." True enough. This updated and expanded version of Beatrix Potter's classic tale, first published back in 1902, combines live action with animation, along with a healthy dose of CGI. By 1938, the adventures of the rebellious Peter Rabbit, who appeared in six books in all, had caught the attention of Walt Disney. His plans for a feature film evaporated when Potter declined to sell the rights to her stories, and Warner Bros. subsequently created a rabbit-protagonist of its own, Bugs Bunny.
This picture works best when it focuses on the animals: Peter, ever the rascal, voiced by late night TV host James Corden; his sisters Flopsy, Mopsy and Cotton-Tail (the voices of current Oscar nominee Margot Robbie, Elizabeth Debicki and Daisy Ridley); their cousin, Benjamin Bunny (Colin Moody); and the hedgehog, Mrs. Tiggy-Winkle (Sia). They often exude charm and energy, even if some of Peter's exploits may strike Potter fans as excessively blunt or harsh, and his language as overly modern. On the other hand, the moments of apology are beautifully portrayed. Together, they and the other creatures embody the anthropomorphic aspects of Potter's storytelling. These rabbits have recognizably human qualities, and they wear human clothes.
The human characters themselves are a different story. They include Sam Neill as Old Mr. McGregor, the rabbits' nemesis; Domhnall Gleeson as his relative, Thomas McGregor, who unwillingly inherits his late great-uncle's idyllic farm; and Rose Byrne, as the sweet, animal-loving neighbor, Bea. (She also lends her voice to the animated character of Jemima Puddle-Duck.)   Unfortunately, the budding romance between Thomas and Bea seems rather unlikely. She, in turn, fails to appreciate that the rabbits can talk–and they have a lot of snappy dialogue to speak–despite her empathy for them.   And the ways in which Thomas escalates his test of wills with Peter go way over the top.
Ultimately, the strength of the movie lies in its wealth of excellent voice talent and its production design.   The animation is first-rate, with the wind actually rippling the rabbits' fur and their paws matting the grass, and the deep-focus cinematography enhances the outdoor settings. (The indoors were shot in Sydney.) Also, look for Beatrix Potter's original watercolor illustrations in Bea's studio.
Finally, the music.   The original score, composed by Dominic Lewis, delves deeply into the worlds of pop, rap and hip-hop, which Corden and company handle with ease. While it may seem an odd accompaniment to a Potter tale, this is a film for a new generation of parents and children. Just for good measure, though, the soundtrack borrows from a couple of classical masters, Schubert and Verdi.
Both well-intentioned and decidedly uneven, with generous doses of humor and pathos (and rooster jokes), this new "Peter Rabbit" is a pretty good way to get back in touch with a memorable tale and some furry friends.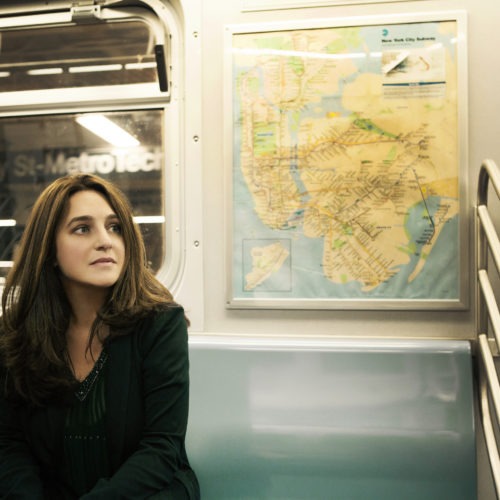 The gifted American pianist Simone Dinnerstein has always taken a thoughtful–even bold–approach to her art. Now, Dinnerstein has emerged from a pandemic-induced period of reflection with an impressive new recording, "A Character of Quiet," which combines etudes by Philip Glass with Franz Schubert's last sonata. She and her longtime producer laid down the tracks over two evenings in late June in her home in Brooklyn. Continue Reading Simone Dinnerstein: 'A Character Of Quiet' For Troubled Times
Read More »