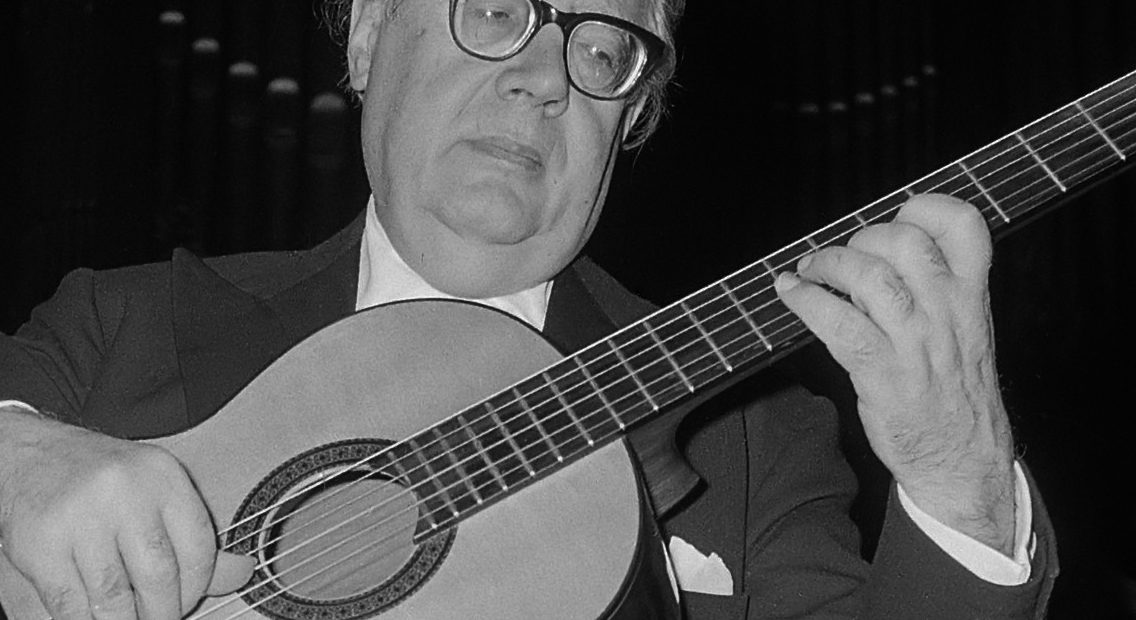 The Man Who Made The Guitar A Serious Instrument
The "grandfather" of his instrument. Virtuoso, transcriber, mentor, innovator. Andres Segovia, the quintessential master of the classical guitar, earned all of those designations, and more, during his long and distinguished career.  Feb.21 marks the 125th anniversary of his birth in Linares, Spain, in 1893.  
After rejecting his first teacher for being too strict, he largely taught himself the guitar (with technical advice from composer Francisco Tarrega), ignoring his family's preference that he become a lawyer.  In Segovia's words, "I was my own teacher and pupil, and thanks to the efforts of both, they were not discontented with each other."
Segovia's love of music began around the age of four, when his uncle sang to him and strummed an imaginary guitar. Young Andres gave his first public recital in Granada in 1909, and he launched his professional career four years later in Madrid. He later remarked, "Suddenly, I decided to be the apostle of the guitar."
Two decades after that, the celebrated violinist Fritz Kreisler (who privately played the guitar) arranged for Segovia's first visit to the United States.  Its remarkable success led to an Asian tour the following year in 1929, when Segovia became the first well-known guitarist from the West to give recitals in Japan.
His approach had a lot to do with the brilliance and expressiveness of his playing. His distinctive technique, plucking the strings with a combination of fingernails and fingertips, helped broaden the tonal range and brilliance of the instrument and enhance the character of his chosen repertoire. He also became one of the first guitarists to endorse the use of nylon strings. His programs almost always included one or more Bach transcriptions (highlighted by the famously difficult Chaconne), the traditional classical pieces of Sor and Tarrega, and the many works composed expressly for him.  His artistry inspired the likes of  Federico Moreno Torroba, Joaquin Rodrigo, Federico Mompou, Manuel Ponce, Mario Castelnuovo-Tedesco and Heitor Villa-Lobos.  
Although some accused him of being overly stubborn and dogmatic, Segovia never had a shortage of promising artists who sought him out as a teacher or mentor. In fact, the list of his proteges reads like a who's-who of the classical guitar: Julian Bream, John Williams, Christopher Parkening, Sharon Isbin and Eliot Fisk, among them.  
In 1981, King Juan Carlos I bestowed upon Segovia the hereditary title of Marques de Salobrena (a reference to the ancient coastal town in the southeast of Spain). His son, Carlos Andres Segovia, now holds that position.
The final word here goes to this legendary artist himself, the performer who made the classical guitar "respectable" in the twentieth century. "Among God's creatures two, the dog and the guitar, have assumed all the sizes and all the shapes, in order not to be separated from man."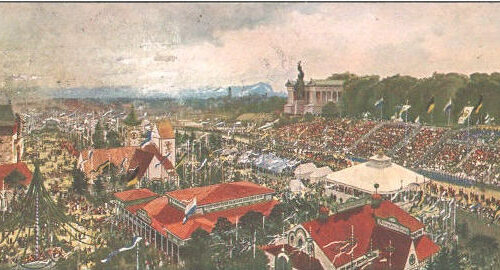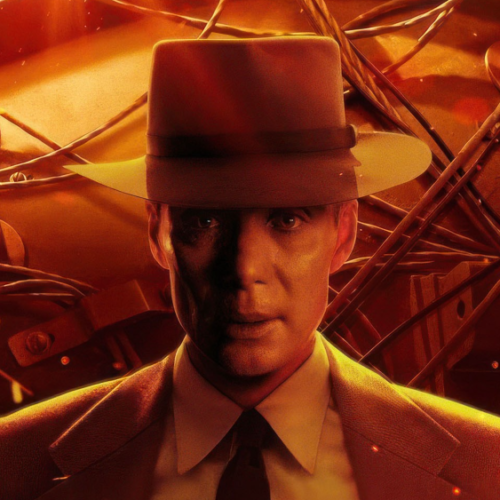 Biopics are notoriously fraught with difficulty. They have to achieve an emotional and intellectual resonance, as well as a period look and feel. The script has to reflect and enhance the inherent drama in the lives of its characters, and the main one really has to matter. In Oppenheimer, the British-American writer-director Christopher Nolan embraces the challenge of telling the story of the "most important person who ever lived," as he puts it. Continue Reading Reeder's Movie Reviews: Oppenheimer
Read More »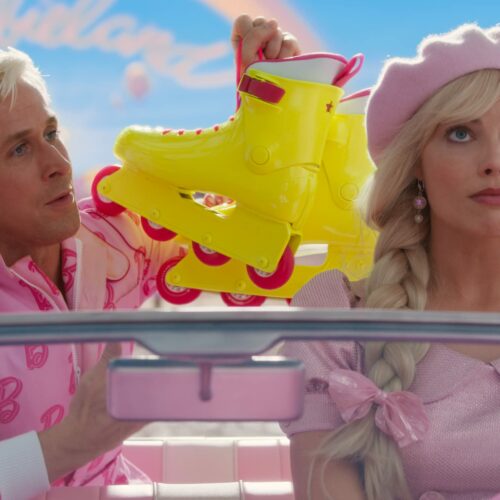 You might not have imagined a connection between the new Barbie and the acclaimed 2001: A Space Odyssey. True enough, Barbie the toy character does have pilot and astronaut on her résumé. In this case, however, she makes her big screen appearance to the accompaniment of Also sprach Zarathustra by Richard Strauss, enhanced by the droll narration of Dame Helen Mirren. 2001's director, Stanley Kubrick, would not have seen that coming. Continue Reading Reeder's Movie Reviews: Barbie
Read More »