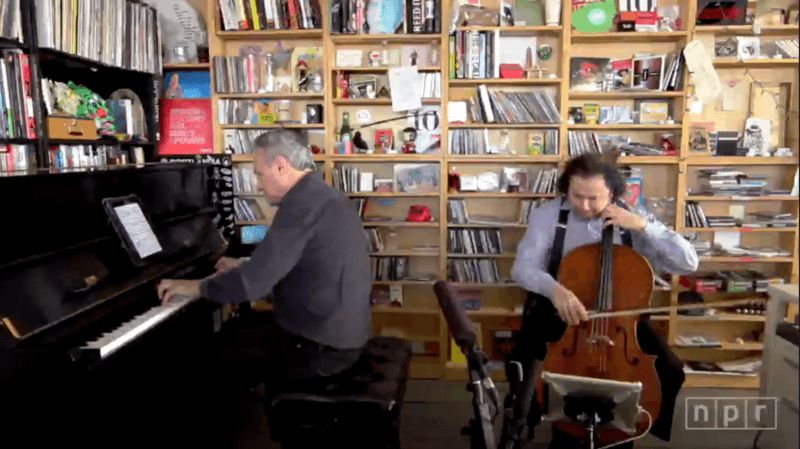 Matt Haimovitz & Christopher O'Riley Take The Tiny Desk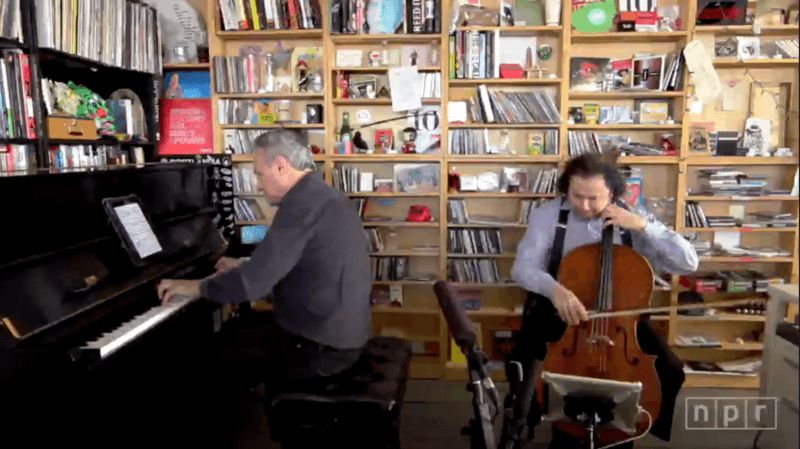 The host of your Sunday noontime show "From the Top," pianist Christopher O'Riley, and cellist Matt Haimovitz visit the cozy NPR home of Tiny Desk Concerts. Tucked into a casual office corner, backed by shelves of books and trinkets, reading the music off their tablets, they offer up some Beethoven and Philip Glass and Leos Janacek, with a nod to "The Unbearable Lightness of Being." And as a fun side note, this piece was co-produced by Tom Huizinga, whose reports you often read here on the Music & Culture Blog.
Watch the Tiny Desk Concert here.