Homage To Mount Rainier Earns NEA Grant For Tacoma Symphony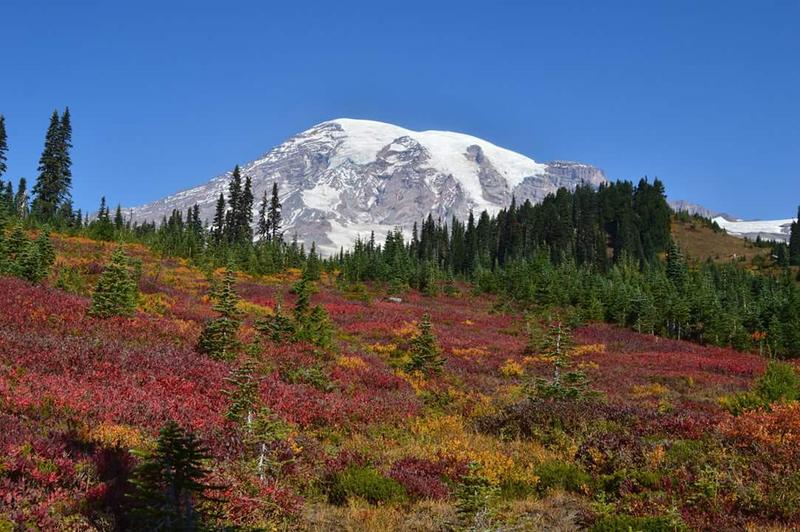 A $10,000 grant from the National Endowment for the Arts will support the commission of a new symphonic poem in homage to Mount Rainier and its melting glaciers. The composer: Daniel Ott, a native son of Puyallup, is now based at New York's Juilliard School and Fordham University.
The work for chorus and orchestra premieres May 17, 2017, in the Tacoma Symphony's "Mountain and Sea" concert. The grant is part of the NEA's "Imagine Your Parks," a celebration of the centennial of the National Parks Service and the 50th anniversary of the NEA.
The NEA also announced a $20,000 grant to the Tacoma Art Museum, to be applied toward an exhibition featuring artist Zhi Lin, exploring the experiences of Chinese immigrants in the Puget Sound region during the late 1800s. It is scheduled to open in June, 2017. Zhi Lin is a University of Washington professor of painting and drawing.
Congratulations to the Tacoma Symphony and Tacoma Art Museum! We look forward to your artists' fresh perspectives on our region's natural and human environments.