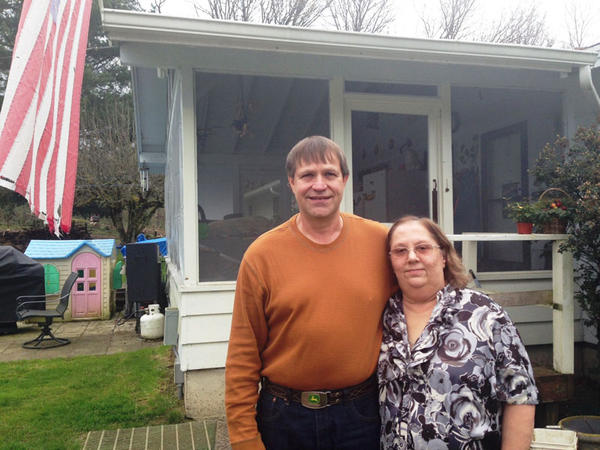 Injured Rail Worker Hopeful For New Safety Rules After 5 Years
It's taken five years, but injured railroad worker Dwight Hauck sees victory at hand. Washington lawmakers are on the verge of requiring new safety standards for private transport companies that shuttle rail crews between trains. 

On March 23, 2011, union railroader Hauck nearly lost his life. He was the lone survivor of a crash in a rail yard in Kelso, Washington. 

"I don't remember anything at all," Hauck said. 

 

Two other passengers and the driver were killed instantly. The driver worked for a private company the railroad hired to transport its crews. It was just another in a string of crashes nationwide involving rail crew transport shuttles. 

Now these crew haulers as they're known may soon face new regulations in Washington state. 

 

"This is truly, I think, a compromise," Republican state Sen Curtis King said on the floor of the Washington Senate this week. He was touting a bipartisan deal five years in the making to regulate crew haulers. 

 

"Both sides got something and both sides gave things up," King said. 

The van companies agreed to be regulated including vehicle inspections, tracking of accidents, driver standards and drug testing. 

The railroad workers union agreed to accept one-tenth of the uninsured and under-insured driver coverage it wanted the shuttle companies to carry. 

Hauck is permanently disabled with a brain injury from the 2011 crash. He said the new safety regulations are a long time coming. 

 

"I think it's great that our brothers and sisters are going to have a little better, maybe, drivers or a little bit more protection," he said. 

The bill now returns to the Washington House for final approval before it goes to the governor for his signature.
Copyright 2017 NWNews. To see more, visit 
NWNews
.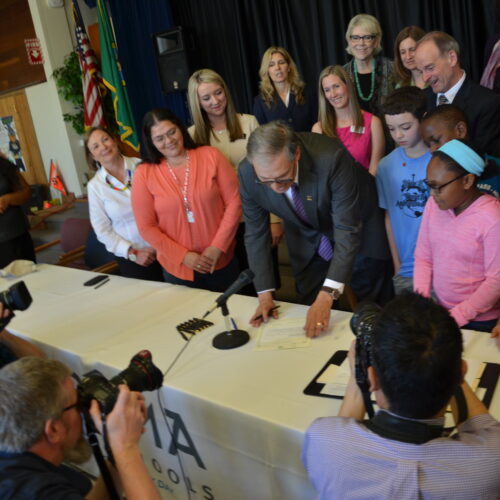 The Tacoma School District has the largest number of students experiencing homelessness in Washington. Month after month, more students and their families are counted as homeless in Tacoma, the third largest city in the state.
"We started the fall at 1,626, and as of the end of April, we're at 2,382," said Taj Jensen, director of Title, Learning Assistance Programs (LAP), and the McKinney-Vento foster care programs with the Tacoma School District. Continue Reading Homeless Washington students: Tacoma schools seek housing resources as district with most homeless students
Read More »