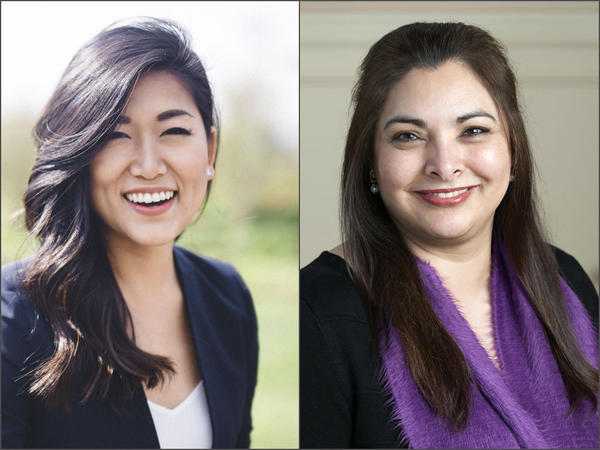 As Candidate Filing Week Begins, Race For Control Of Washington Senate Heats Up
Monday marks the start of candidate filing week in Washington state. It's the week when people running for public office must file with the secretary of state's office. But one political contest is already underway in a big way.

It already feels like campaign season in the suburbs of Seattle. 
Jinyoung Englund, who previously worked for U.S. Rep. Cathy McMorris Rodgers, is a Republican running for an open state Senate seat in Washington's 45th legislative district. 


The seat was left vacant when Republican state Sen. Andy Hill died of cancer last October. Former gubernatorial candidate Dino Rossi is temporarily filling the position until this fall's special election.


The ad introducing her to voters is funded by a political action committee affiliated with the Senate Republican Caucus. 


This race in the 45th district has statewide implications. That's because the outcome will likely determine who controls the Washington state Senate come January. Currently Republicans hold a one seat majority. 


"The stakes couldn't be higher," Washington Senate Democratic Campaign Executive Director Adam Bartz said. "We anticipate this to be by far the most expensive legislative race in Washington state history." 


Democrats have their own candidate, Manka Dhingra, a senior deputy King County Prosecutor who announced her candidacy in February. 


Democrats are bullish on taking this seat from Republicans. They point to the fact that the other two legislators from the 45th are Democrats and the district has been trending bluer in recent years. Republicans believe in Englund they have a candidate who can help them hold this seat.


Already, Dhingra and Englund have raised nearly $488,000 combined—and Election Day is still more than six months away.
November will bring four other special elections to fill Washington state Senate seat, but at this point only the race in the 45th is seen as deciding the balance of power.
Copyright 2017 NWNews. To see more, visit 
NWNews
.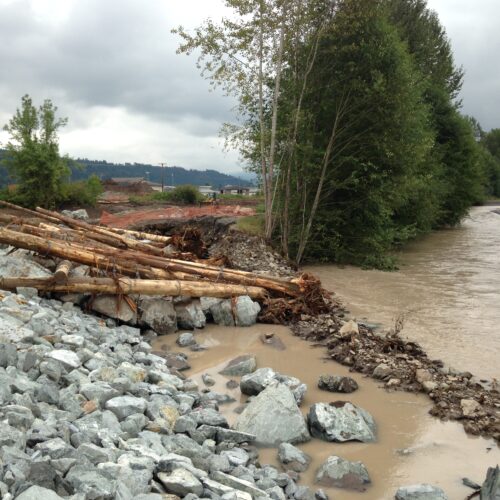 Washington Rep. Steve Tharinger of the 24th district became intimately acquainted with levee setbacks when he discovered the levee protecting his house on the lower Dungeness River was not only not protecting his house, but harming the ecosystem too.
"I sold my house and the five acres in a barn we had, so that we'd have more room to move that levee back and give the river more room," Tharinger said. Continue Reading Rethinking levees to reduce flood risk
Read More »