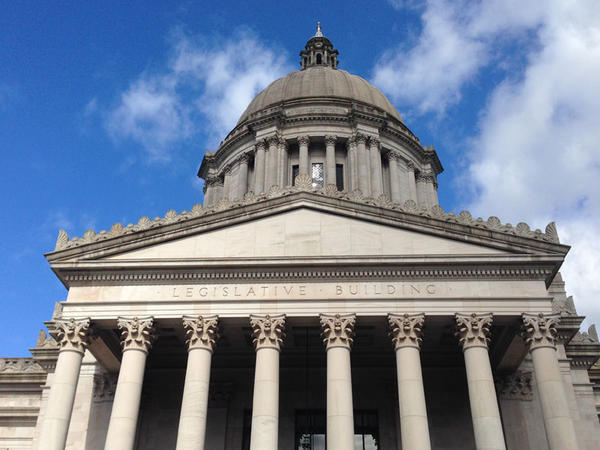 Inslee To Meet Canadian PM, Then Departs On Trade Mission To Mexico
Washington Gov. Jay Inslee will spend the next few days focused on trade with Canada and Mexico. Thursday he will meet in Seattle with Canadian Prime Minister Justin Trudeau. After that Inslee leaves on a trade mission to Mexico.
In Seattle, Inslee and Trudeau are expected to discuss trade, transportation, business development and climate action. One issue that may come up is the feasibility of a high speed train between Seattle and Vancouver.
The meeting comes in the midst of Trudeau's two-day visit to the region, including an appearance at Microsoft.
After he meets with Trudeau, Inslee will depart for Mexico City to join a trade mission already underway. While in Mexico, Inslee plans to sign a memorandum of understanding on clean energy with that country's Secretary of Foreign Affairs.
Other topics on the agenda include a discussion of the North American Free Trade Agreement. Mexico and Canada are both key trading partners with Washington. Exports to Mexico include dairy products, apples and hop extract.
Copyright 2017 NWNews. To see more, visit 
NWNews
.