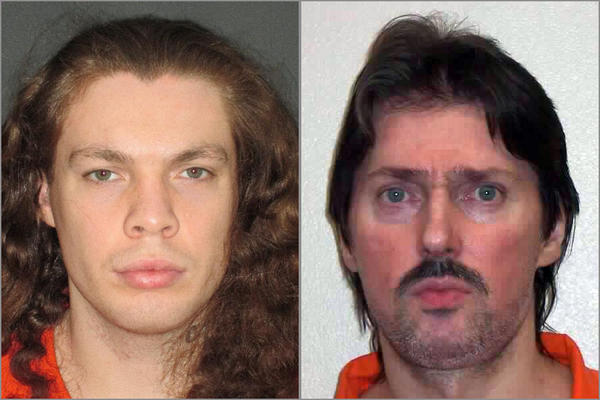 Razor Vs. Shaver: Inmates File Civil Rights Complaint Over Shared Electric Razors
Two Washington state inmates at the Stafford Creek Corrections Center near Aberdeen have filed a civil rights complaint in federal court over prison shaving policies.
The inmates, Keith Closson and Charles Longshore, both convicted murderers, allege inmates in prison segregation units are at risk of contracting communicable diseases because they are forced to share electric razors.
"There is a substantial likelihood that in the 13-plus months that electric razors have been shared among [Stafford Creek] inmates, any number of them, possibly even plaintiffs, have been exposed to infectious diseases with nobody the wiser," the inmates wrote in their complaint dated July 28.
According to the complaint, inmates in Stafford Creek's Intensive Management Unit were allowed to use disposable razors until June of last year when prison staff replaced them with the rechargeable Norelco razors as part of a system wide policy change.
The documents the inmates filed with the court include a Department of Corrections one-page FAQ about electric shavers. That document said that as of September 1, 2016 safety razors would no longer be provided to inmates in restrictive housing units. Instead, inmates would be allowed to use electric shavers prior to showering. The memo does not give a reason for the change.
The memo said that electric shavers are sanitized before and after each use by soaking the shaver heads in Barbicide for a minimum of 10 minutes and noted that Barbicide is a "Registered Hospital Grade Disinfectant."
However, the inmates in their complaint maintain that the Barbicide soak is inadequate.
"What's happening is that contaminated water (from inmates with AIDS, HIV or hepatitis C, e.g.) is getting into the razor's inner and outer compartments," the complaint said.
According to the complaint, prior to the AIDS crisis in the 1980s Washington inmates shared metal Gillette razors. After inmates complained of the risks, the complaint said, "the old Gillette razors went the way of steamer trunks and, to the relief of many, the [Department of Corrections] rolled out the disposable razor (one inmate, one razor, one use – oh so safe)."
That history could not be immediately verified. A spokesman for The Washington Department of Corrections said the agency was unaware of the civil rights complaint and typically doesn't comment on pending litigation.
The inmates are seeking an injunction to force the Department of Corrections to stop requiring inmates in segregation to share electric razors. They also want a finding that the practice violates the constitutional prohibition against cruel and unusual punishment.
Closson and Longshore are no strangers to federal lawsuits over prison conditions. Court records indicate Closson has filed more than a dozen actions against Washington prison officials dating to 1989. Longshore has filed previous cases against both the Washington prison system and the Mason County Jail.
Closson is serving a 54-year sentence for the 1993 stabbing death of a mentally disabled man in Mt. Vernon. Longshore is serving life without parole for a 2012 drug-related double murder in Mason County.
The Stafford Creek prison is located near Aberdeen on Grays Harbor. It has a capacity of 1,936 minimum, medium and maximum security inmates.
Copyright 2017 Northwest News Network. To see more, visit 
Northwest News Network
.