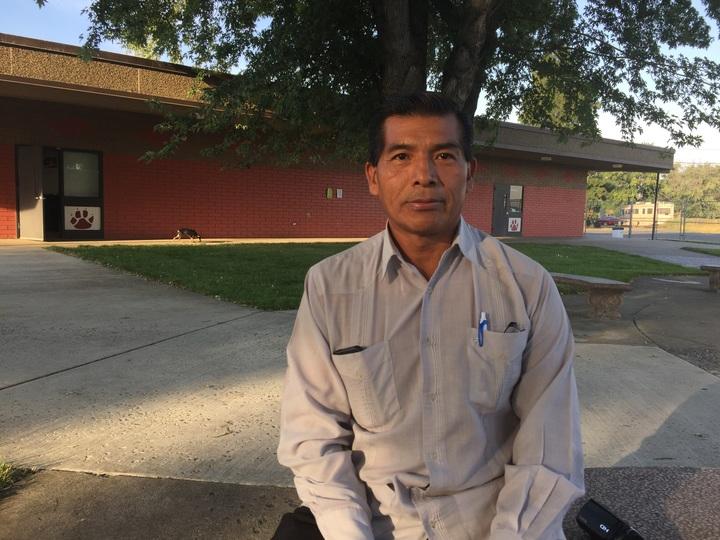 Far Apart, Same Struggles: Northwest Tribes Meet With Panamanian Indigenous Leader
An indigenous leader from Panama recently closed a six-week Northwest tour after meeting with local Native leaders. The group met on the topics of Native sovereignty and natural resource management and rights.
Hailing from the Ngabe Bugle indigenous community, Cacique Celestino Mariano Gallardo's visit was made possible through a program by Heritage University in Toppenish, Washington. Gallardo is a chief or what would be equal to a state senator in the U.S. His visit highlighted international collaboration between indigenous people.
"Cada dia se estan desapareciendo poco a poco, especialmente la agua."
"Every day (resources) are disappearing more little by little, especially the water," Gallardo said in Spanish.
Since 2008, the Ngabe Bugle people have been fighting the construction of dams like the Chan-75 Hydroelectric Project. The dam was built by energy giant AES Corporation. Environmentalists said the dam displaced Native communities and negatively impacted local ecosystems.
In the U.S., the Standing Rock Sioux's fight to block the Dakota Access Pipeline prompted similar fears over water rights and the rights of Native communities. Native water protectors and activists were forcibly removed last February, and in June the pipeline was in full operation.
Gallardo met with the Affiliated Tribes of Northwest Indians in Washington state and the Confederated Salish and Kootenai Tribes in Montana.
Germaine White is an information and education specialist with the Salish and Kootenai tribes. She says that unfortunately, the shared narrative her tribe and the Ngabe Bugle in Panama have, is one of loss.
"The concern about outside industry and their desire to exploit resources that are important to tribes on tribal land, you know it's a story that we've all experienced at one time or another," White said.
Jessica Black, director of the Center for Indigenous Health, Culture & the Environment at Heritage University, says it's not the last time the collaboration will happen. In December, Black and a colleague will travel from Washington to Panama to work on shared research projects with both communities. 
Copyright 2017 Northwest News Network