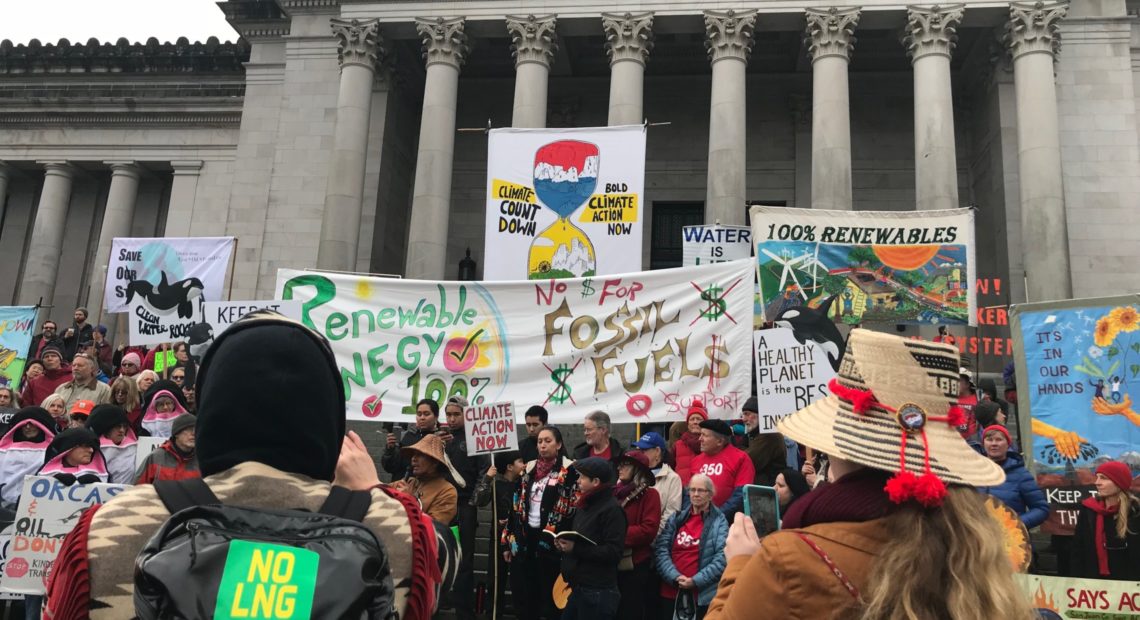 Climate Activists Urge Washington Lawmakers To Take Action In 2018
Climate activists want Washington state to be powered exclusively by renewable energy within 10 years. They rallied Monday at the state capitol – the first day of the legislative session. Sarah Papanicolau spoke at the rally alongside her young son. 
"As a parent, it is heartbreaking to think of the uncertainty that our next generation faces, of the droughts and mega-storms they will endure, and of the other far-reaching effects that we yet to even consider," said Papanicolau."This is an important moment in history where the tides must be turned if we want a livable planet."
Activists also want lawmakers to halt a liquefied natural gas plant in Tacoma. After rallying on steps of the Capitol, some protesters disrupted the swearing in ceremony for Republican state Senator Keith Wagoner by chanting in the Senate galleries. On Tuesday, Governor Jay Inslee is expected to announce his latest proposal for a tax on carbon emissions.
Copyright 2017 Northwest News Network