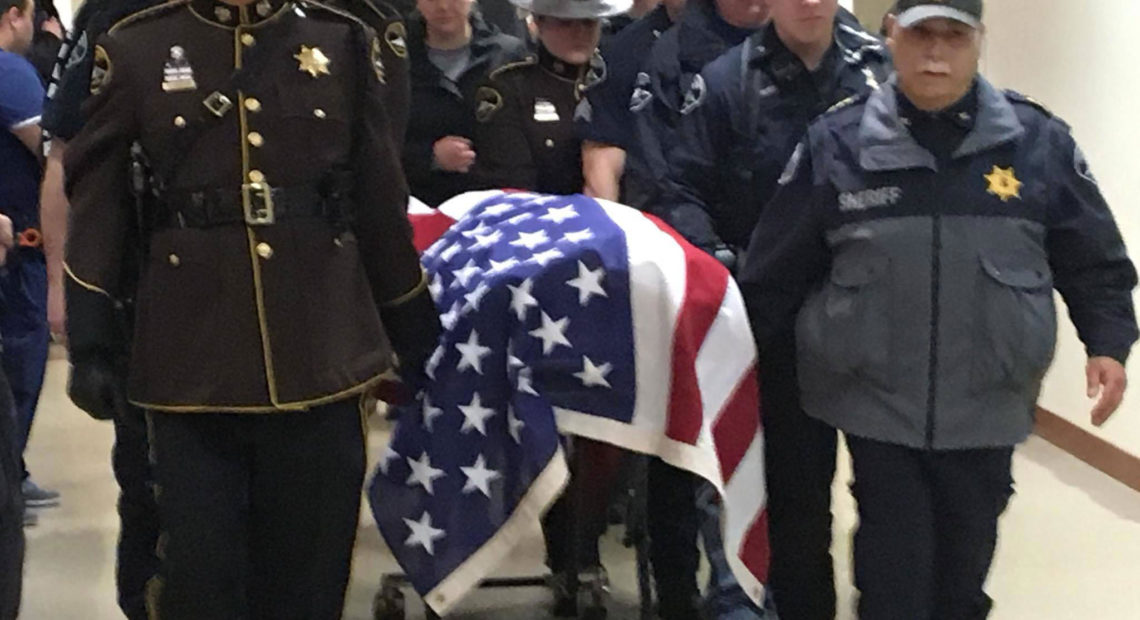 Pierce County Deputy Killed Near Tacoma In Confrontation With Burglary Suspects
A burglary investigation that began Sunday night south of Tacoma in Frederickson ended with the death of a Pierce County Sheriff's Deputy.
34-year-old Daniel McCartney of Yelm, Wash. died in surgery for gunshot wounds at St. Joseph's Medical Center.
He served in the Pierce County Sheriff's Office nearly four years. He's also a Navy veteran and a married father of three sons, according to the Pierce County Sheriff's office.
After McCartney was taken to the hospital, Sheriff Paul Pastour called the shooting a loss to the entire community.
The Sheriff's office said on Twitter that a public fund had been established for McCartney's family, saying it was the only such fund set up by the department and his family. 
One of the robbery suspects, identified as a white male, also died during the confrontation with McCartney.
Pierce County Sheriff's spokesman Ed Troyer said Monday morning the search continues in the Spanaway and Fredrickson areas of Pierce County as officers and K-9 units look for a suspect.
McCartney started his law enforcement career in Grays Harbor County. Jeff Myers, the police chief in the small city of Hoquiam, remembers hiring McCartney in 2009.
"Besides his big, red shock of hair, he's just a nice kid," Myers recalled. "You know, he served in the Navy. Actually, he was in the Navy but he got assigned to a security unit with the Army. So he did some time there in Afghanistan, and was very fit, was a personal trainer at the YMCA before he got hired."
McCartney left Hoquiam for the Pierce County Sheriff's Department in 2013.
Copyright 2017 KUOW. Additional reporting by Will James/KNKX. Information from the Associated Press was used in this report.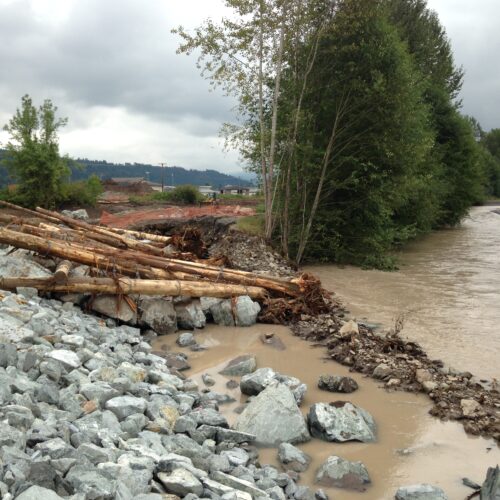 Washington Rep. Steve Tharinger of the 24th district became intimately acquainted with levee setbacks when he discovered the levee protecting his house on the lower Dungeness River was not only not protecting his house, but harming the ecosystem too.
"I sold my house and the five acres in a barn we had, so that we'd have more room to move that levee back and give the river more room," Tharinger said. Continue Reading Rethinking levees to reduce flood risk
Read More »