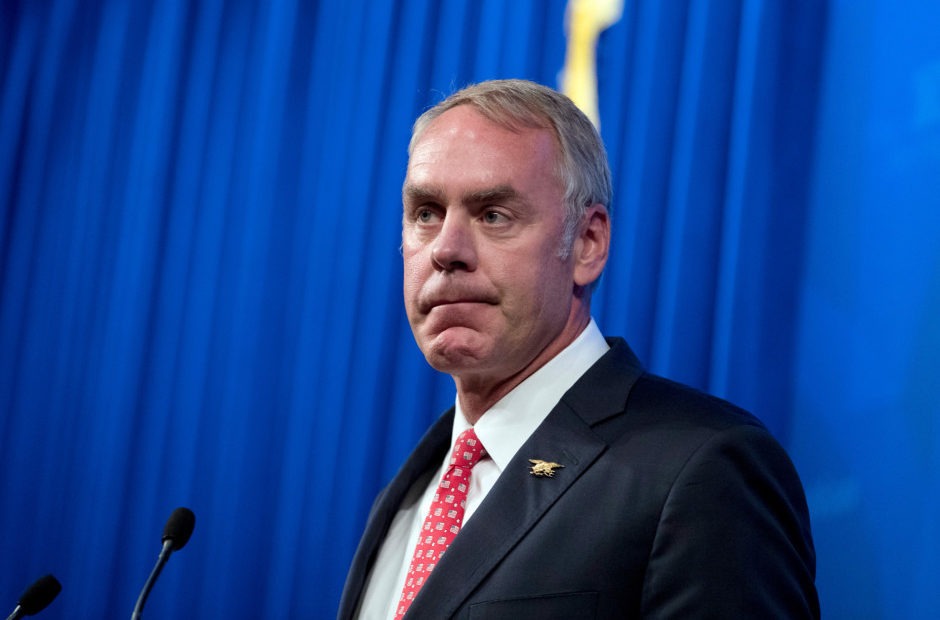 Oregon Sen. Ron Wyden Wants Audit Of Ryan Zinke's Use Of Wildfire Funds
Oregon Democratic Sen. Ron Wyden is calling for an investigation into Interior Secretary Ryan Zinke's misuse of wildfire preparedness funds after news reports revealed Zinke used the funds for unrelated travel.
In December, Newsweek reported that internal emails from the Interior Department showed officials OKd the use of the funds — which are used to coordinate national wildfire fighting efforts — even though Zinke did not visit fire-affected areas.
The department told Newsweek that Zinke's travel costs were charged to the account in error.
Wyden wants clearer answers and, in a letter, called on the office of the inspector general to conduct an audit of Interior Department spending from the preparedness sub account since Zinke took office.  
"Amidst the most expensive wildfire season in history, it is unequivocally intolerable that the Interior Department could be wasting scarce taxpayer resources that are meant to save lives," Wyden wrote in his letter to Deputy Inspector General Mary L. Kendall.
Copyright 2018 Oregon Public Broadcasting