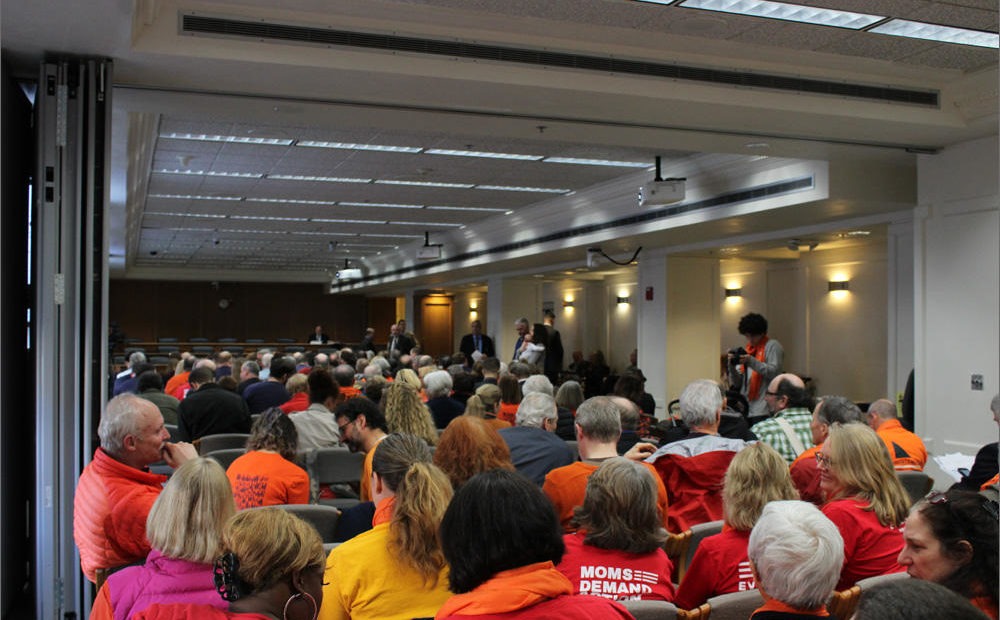 Las Vegas Shooting Victims Testify In Olympia On Proposed Washington Gun Legislation
Hundreds of people crowded hearing rooms in the Washington state Capitol Monday to testify on proposed gun control legislation. Among other things, lawmakers are looking to ban so-called bump stocks which allow firearms to fire faster.
Several of the people who testified in favor of a ban were victims of the 2017 mass shooting in Las Vegas. That's where 58 people were killed when a gunman opened fire on a music festival using firearms equipped with bump stocks.
Emily Cantrell from Seattle went to Las Vegas with her fiancée. Though both survived the attack, Cantrell said the attack affects her to this day.
"I struggle with survivor's guilt," Cantrell said. "I'm terrified when the sun goes down. Any little noise makes me jump or cry. I look for a gunman in any room I enter. Even though I don't have a bullet in my head or body, I feel like I have one."
Washington lawmakers are also considering a limit on magazine capacity and enhanced background checks to buy military-style weapons. Gun control advocates say the measures are reasonable and necessary to ensure public safety in Washington.
But opponents say that a ban on trigger modification devices is too broad. They also say very few people own them.
Stillaguamish Tribal Council Chairman Shawn Yanity testified against the background check measure. He said the state should first improve how it communicates with law enforcement before limiting gun rights.
"We have a system that has flaws," Yanity said. "From what I've read and what I've seen we have data from the military that doesn't get through the system. We also have data in tribal courts that does not make it through the system. Washington state does not recognize protection orders from Indian country. That needs to change."
Christina Brinch is a U.S. Army Officer and intensive care nurse. She said she's seen the consequences of gun violence.
"Families torn with unimaginable guilt and lifelong grief," Brinch said. "I know if every member of this committee had lost a child all would be in favor of common sense gun laws.
Last week, gun rights advocates rallied in Olympia to oppose any legislation limiting bump stocks or other control measures.
Rep. Matt Shea, R-Spokane Valley, said at the time no bump stock ban or other regulation would stop someone intent on harming others.
"A ban on a plastic accessory is not going to stop bad people," Shea said last week. "A registration is not gonna stop bad people. More bureaucrats and more permits are not gonna stop bad people. Armed good people are gonna stop armed bad people."