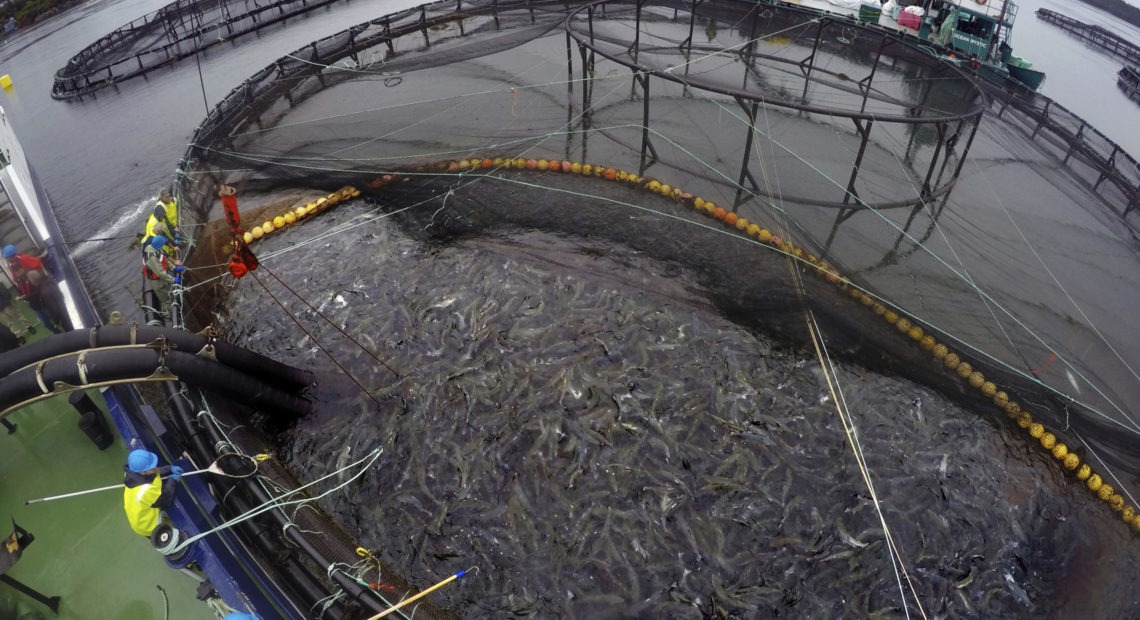 Investigation Finds Negligence Caused Atlantic Salmon Escape From Net Pens
A failure to clean and maintain its nets led to the collapse at Cook Aquaculture's Cypress Island facility this summer — and the escape of 100,000 more Atlantic salmon than originally reported. 
That's the conclusion of an investigation by three Washington state agencies into the incident. The report said Cooke's negligence caused an excessive build-up of mussels and other marine organisms on the net pens. Increased drag overwhelmed the moorings. Commissioner of Public Lands Hillary Franz presented the findings at a press conference in Olympia.
"The collapse of the net pen was entirely preventable. Let me be clear: Cooke's disregard caused this disaster and recklessly put our state's ecosystem at risk" Franz said.
The investigation said Cooke knew about the problems prior to the collapse but failed to address them and could have – with an early harvest of the fish, increased monitoring or replacement of nets. And the state did not investigate sooner because they received incomplete and misleading information from Cooke. 
The state Department of Ecology fined the company $332,000 for violations of its water quality permit before and during the net pen collapse. Cooke responded calling the investigation incomplete and inaccurate.
Copyright 2018 KNKX