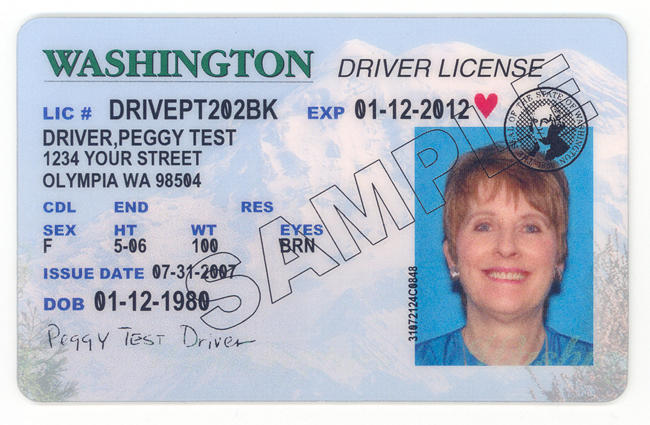 Nearly 7,000 Washington Voters Get Last Minute Ballots Due To Motor Voter Error
A batch of late-arriving ballots is going out to nearly 7,000 Washington voters in advance of next Tuesday's special election. That's because of an error in the state's Motor Voter system that allows people to register to vote when they get a drivers license.
Washington's Department of Licensing said a software error prevented Motor Voter information from being transmitted to the Secretary of State's office. The error affects people who changed their names on their driver's license and in the process were assigned a new license number.
The Department of Licensing said it identified and fixed the error in late January, but it's just now being made public.
"We worked closely with the Office of the Secretary of State to identify and resolve this issue quickly," Department of Licensing Director Pat Kohler said in a news release Tuesday afternoon.
The Secretary of State's office said most of the people who are affected by the Motor Voter error were already registered to vote. But election officials did identify 6,969 people who were not.
The Department of Licensing and the Secretary of State's office plan to work together to send those voters specially processed ballots so they can vote in next week's special election for school levies and other ballot measures.
"We are working closely with county election officials to ensure that these voters receive their February ballot in time for next week's election," Secretary of State Kim Wyman said in a statement.
Wyman added that her elections staff will conduct daily tests going forward to ensure that Motor Voter registrations are being transmitted to the Secretary of State.
In a conference call with reporters on Tuesday afternoon, Kohler said the software error could date to 2006 and that as many as 25,000 Motor Voter registrations might have been affected since 2011.
The Department of Licensing first learned it might have a problem last December when a county elections official changed her name and got a new driver's license, but then noticed her voter registration information did not update. At the time, the Department of Licensing thought the problem was a human error. The software error was detected in late January. 
"We regret these errors," Kohler said in her statement. "This error underscores the importance of replacing our decades-old driver licensing database system, which is scheduled to occur this September."
Washington voters can check to make sure they are registered and their information is correct at myvote.wa.gov.
The news of the Motor Voter error comes on the heels of a report last month that the Washington Department of Licensing had been providing personal information about undocumented licensed drivers to Immigration and Customs Enforcement. The story, first reported by the Seattle Times, led to the resignation of a top licensing official and resulted in a new requirement that ICE obtain a court order to obtain personal information from licensing for "immigration-related investigations."
The revelation about problems with the Motor Voter system also comes as majority Democrats in the Washington Legislature have been working on a number of bills to make it easier to register to vote.