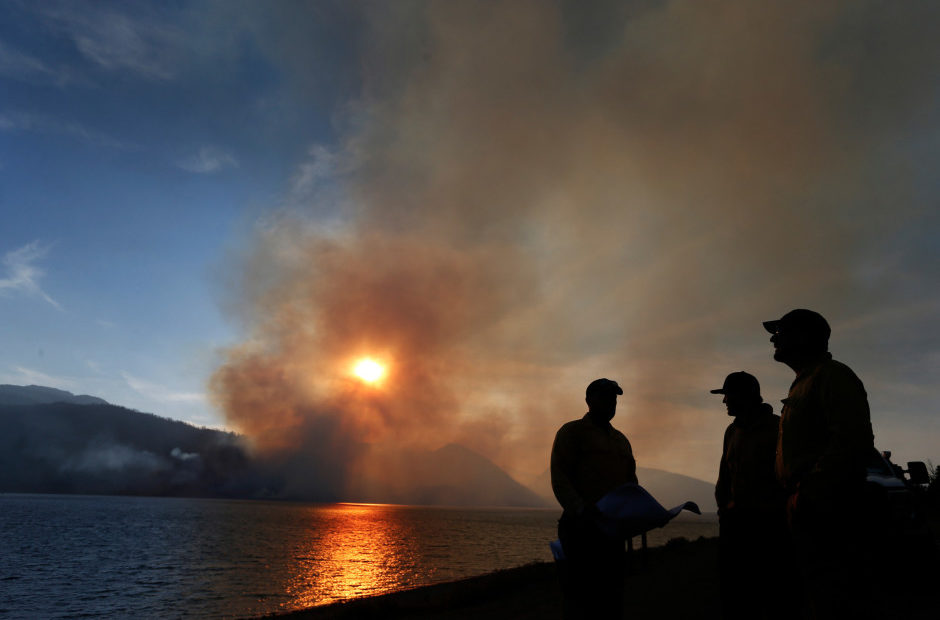 Congress Fails To Close Deal On Wildfire Prevention Legislation (Once Again)
Exasperated members of Congress say they came close last week to ending the longtime stalemate over legislation aimed at reducing the threat of catastrophic wildfires.
But they say last-minute roadblocks kept a tentative deal from being included in the budget bill Congress passed last week to keep the federal government open.
"We all had high hopes we would get something done," said Travis Joseph, president of the Portland-based American Forest Resource Council, a wood-products industry group. "I think everybody is frustrated."
As Western wildfires have grown in intensity, Congress has struggled over what to do. There's broad agreement that the U.S. Forest Service needs relief from the rising cost of firefighting, which now consumes more than half of the agency's budget.
But there's been controversy over how to manage federal lands that are increasingly prone to wildfire  — and the wildfire and forest management issues are now tightly linked.
The House, largely with the support of the Republican majority, has repeatedly passed legislation that would ease environmental rules and allow a return to bigger commercial timber harvests on federal lands.
Senate Democrats, who have the ability to block legislation in their chamber, are leery of rolling back those environmental protections.
However, Sen. Maria Cantwell, D-Wash., said in a statement in the Congressional Record that a bipartisan group of senators reached a "strong consensus" on how to proceed. She said it included agreement on the need to "treat the most-at-risk parts of the national forests before they burn up, and do so in a way that is supported by science."
She charged that it "appears the inclusion of our bipartisan bill is being blocked from being included" in the budget agreement.
Sen. Ron Wyden, D-Ore., accused House Speaker Paul Ryan, R-Wisc., of having "slapped Oregonians and Westerners in the face by blocking us from pursuing a fire fix that will prevent deadly wildfires."
Experts would question whether anything can prevent more wildfires. But Wyden has long pursued legislation that would transfer the cost of fighting the largest fires to the nation's disaster budget.
That way, the Forest Service wouldn't have to cannibalize programs that reduce fire risks — for example, clearing away brush and smaller trees — to cover its growing firefighting costs.
Joseph, the timber industry official, said the two sides still have some differences to resolve. But he said he hoped a deal could be reached as Congress works in coming weeks on filling in the details of the budget agreement.
Another possibility, Joseph said, is attaching language to a measure reauthorizing farm support programs.
Copyright 2018 Oregon Public Broadcasting