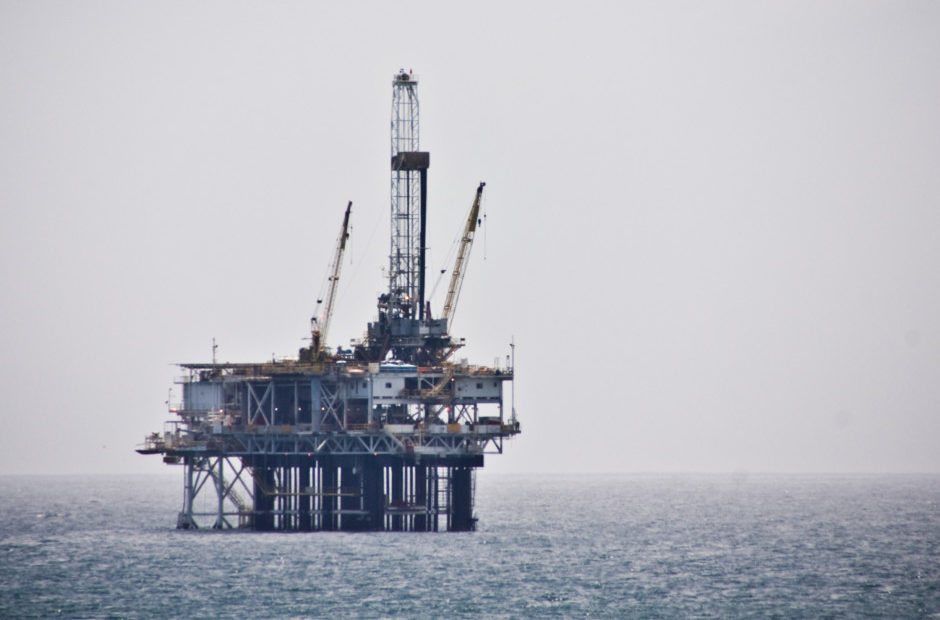 Interior Secretary Zinke: West Coast Lacks 'Resources Of Any Weight' For Offshore Drilling
Interior Secretary Ryan Zinke told Washington Senator Maria Cantwell that his proposal for offshore oil and gas drilling will reflect the "interests of Washington."
"You should know off the coast of Oregon, Washington, most of California, there are no known resources of any weight," Zinke told Democratic Sen. Maria Cantwell at a Senate Energy and Natural Resources Committee hearing Tuesday.
"And again I put everything on so we could have a dialogue and then take what's appropriate off. I think I'm going to mark down Washington as opposed to oil and gas drilling."
Zinke attended the hearing to answer questions about President Donald Trump's 2019 budget request for the Interior Department, though lawmakers grilled him on everything from his offshore drilling plan to his department policy on the use of the phrase "climate change."
In January, the Trump administration announced plans to allow offshore oil and gas drilling off the West Coast for the first time since 1984. Zinke called it part of the president's plan for "energy dominance."
The plan has faced criticism ever since, and lawmakers – including Oregon, Washington and California's governors – have vowed to challenge the plan "to the fullest extend possible."
Sen. Cantwell asked Zinke whether he would consider extending the public comment period on his offshore drilling proposal for another 60 days.
"The comment period has closed. I know where people are, and I certainly know where the state of Washington is. The state of Washington is deeply, passionately opposed to oil and gas drilling off their coast."
"Our proposal will have the interests of Washington reflected in that plan," Zinke added. "As well as Florida, the gulf states and where this is enormous opposition. We'll do that."
Zinke told lawmakers the first draft of his proposal could be available as early as this fall.
Copyright 2018 Oregon Public Broadcasting