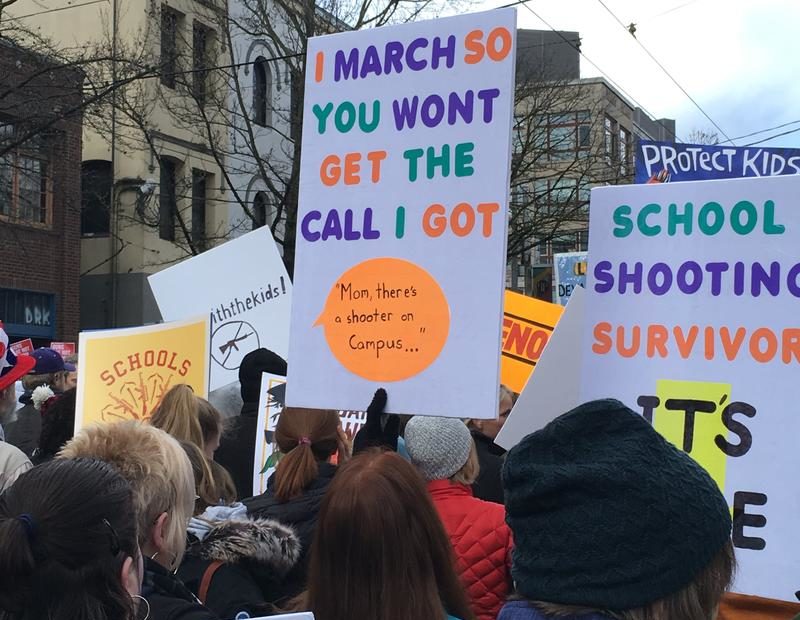 Dispatches From March For Our Lives Demonstrations Around The Northwest
Demonstrators across the Northwest, from Yakima, Richland / Tri Cities, Seattle, Salem, Tacoma, Olympia, Portland, Eugene, Spokane, Moscow, Idaho and elsewhere in the region joined the nationwide March For Our Lives against gun violence on Saturday, March 24.
Thousands gathered at the Washington state Capitol for a rally. One of the organizers was Madelyn Olson, a senior at North Thurston High School. She was a freshman when her dad, a teacher there, tackled a school shooter in the school commons. Olson says she hopes elected officials listen to young people who are demanding changes to gun laws.
"I just turned 18, I'm really excited to vote and if you're not going to keep me safe, you're not getting my vote and I think every person out here feels that way right now," Olson said. "We know what we're talking about, we're not just kids, we're not dumb, we know what we're talking about when it comes to this."
Olson's dad, Brady, also spoke. He called gun violence a public health crisis and urged the adults in the crowd to support young people in their efforts to change gun laws.
The main "March for Our Lives" protest in the nation's capital was organized by students after 17 people were killed in a mass shooting at Marjory Stoneman Douglas High School in Parkland, Fla., last month.
The students are frustrated by what they say is the inaction of adults, especially politicians, who offer thoughts and prayers in the wake of school shootings but fail to pass legislation that protect kids from gun violence. They hope these marches will provide momentum for change ahead of the upcoming midterm elections.
"I think it's something that if any politician pushed in general, they would really have an easy time getting re-elected because they would be, they would show that they're practicing what the preach and are trying to be leaders in their own right, but right now I think in Washington, we're not seeing that," David Hogg, one of the survivors of the Parkland shooting, told NPR's Weekend Edition Saturday.
Here is a sampling of tweets from marches around the Northwest:
Yakima #March4OurLives – students did a good job of describing why we need to openly talk about reducing gun violence. On my way to join friends in TC to March at 3pm, Howard Amon Park. #neveragain pic.twitter.com/asT8hcDveA

— Christine Brown (@ChristineBWa4) March 24, 2018
Are you at the March for Our Lives in Seattle? Tell us what you're seeing & hearing! pic.twitter.com/H85uM3mRgL

— KUOW Public Radio (@KUOW) March 24, 2018
March for our Lives Spokane is underway. Student organizers kicking things off!! Thousands have turned out in the snowy weather seeking change! #kxly pic.twitter.com/qGpPhsaybk

— Hawk Hammer (@HawkKXLY) March 24, 2018
The scene at the WA state Capitol as #marchforourlives rally begins. pic.twitter.com/3nLcrZ8INB

— Austin Jenkins N3 (@AustinJenkinsN3) March 24, 2018
#MarchForOurLives
Eugene Oregon pic.twitter.com/wc1peMKOvi

— carolyn failla (@failladrum) March 24, 2018
The crowd in Portland #MarchForOurLives @opb pic.twitter.com/jDZ0LAnVJL

— Ericka Cruz Guevarra (@erkagvra) March 24, 2018
This story will be updated with additional reporting from the March 24 demonstrations around the Northwest.
Additional reporting by Samantha Raphelson of NPR and Austin Jenkins and Deborah Wang of the Northwest News Network.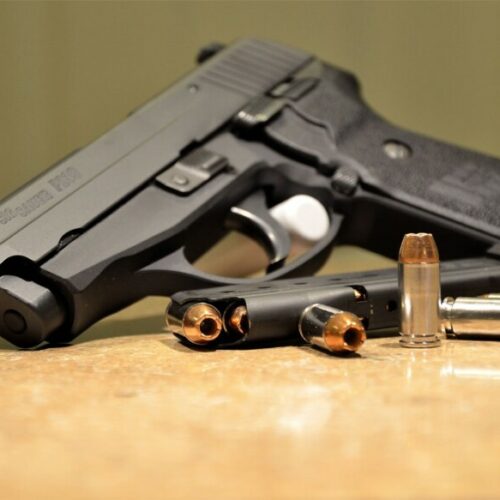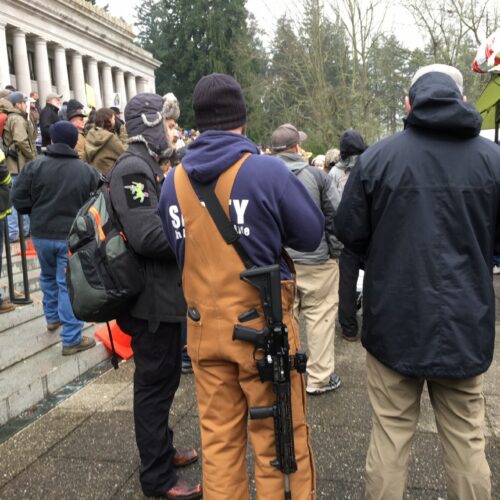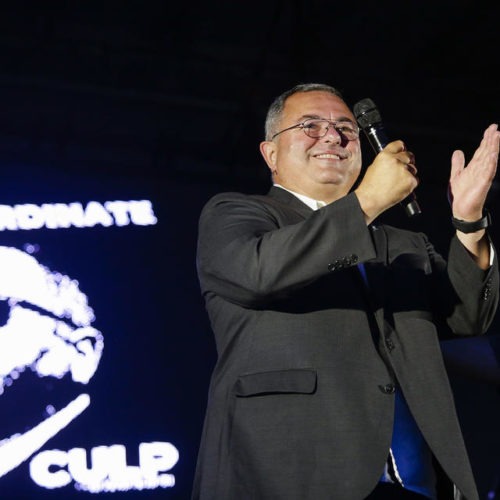 When he applied to be a police officer 10 years ago, Loren Culp was 49. He had no experience in law enforcement, but said the job would fulfill a childhood dream. Six years later, the former construction business owner was promoted to police chief in Republic, a town of 1,100 people in northeastern Washington. In that role, Culp has managed a department that, at its peak, consisted of himself and one other officer. Continue Reading How Loren Culp's Book Tour Turned Into A Campaign For Washington Governor
Read More »