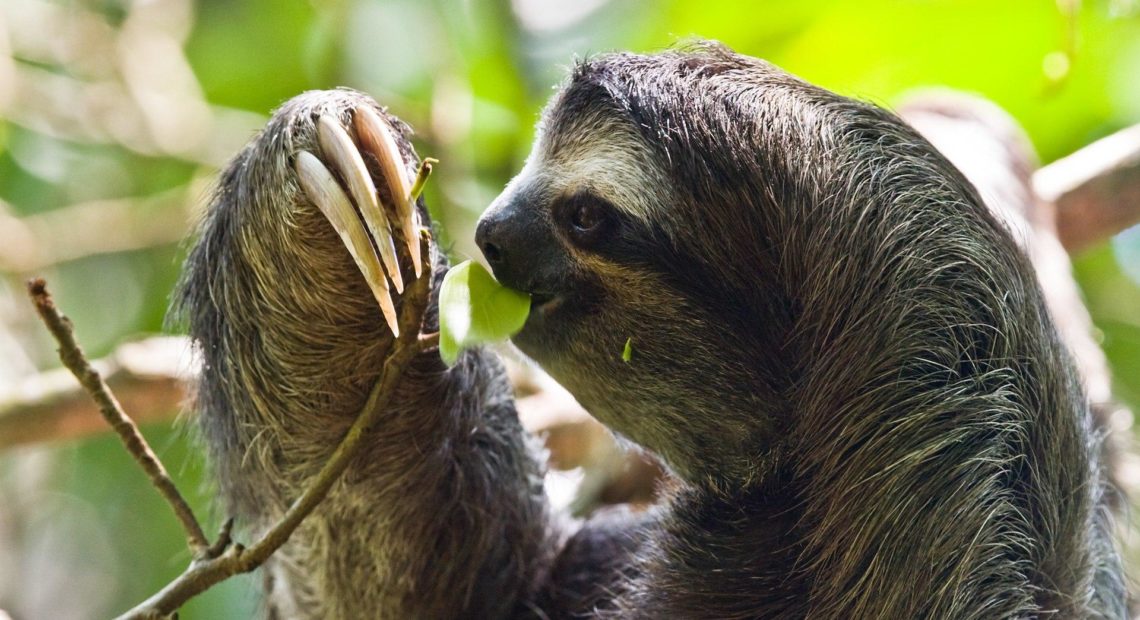 Sloths, Lizards, Anteater, Other Exotic Animals In Limbo After Olympia Seizures
You could almost start a zoo with all of the exotic creatures seized by animal control officers in Olympia about three weeks ago. Now the owners of an Oregon-based private wildlife center are petitioning to get their animals back. 
Thurston County animal control officers raided a converted storefront in downtown Olympia on March 31 and again on April 4. According to the Joint Animal Services agency, an unlicensed, un-permitted exotic wildlife sanctuary operated inside the former camera store.
A sign that was in the window this winter said the location was acting as a "nursery" for the Zoological Wildlife Conservation Center and Sloth Center based in Rainier, Oregon.
The ZWCC Sloth Center is perhaps best known for the "sloth sleepovers" it offered occasionally.
In Olympia, officers seized seven sloths, two tortoises, an African anteater, three armadillos, an Asian water monitor, a variety of other lizards and smaller critters, according to the executed search warrants.
Animal control officer Erika Johnson said the seized animals are being cared for at another, undisclosed sanctuary.
The attorney for the owners is now petitioning for the animals' return on the grounds the seizures were improper and unjustified. The issue is headed for trial next month, although the owners may try to get a judge's attention sooner.
"Plaintiffs have serious concerns about the health of the seized animals, because some have extremely specialized diets and environmental needs," attorney Scott Milburn wrote in his petition to Thurston County District Court. "For example, the sloths have been shown to have an 80 percent mortality rate when placed under stress, and baby giant anteaters are an incredibly delicate species with a highly specialized guttural system."
ZWCC owner Kellie Caron referred questions to her attorney when she answered the door at the Olympia storefront Tuesday. On its Facebook page, the sloth center bemoaned "the quagmire" of state and federal rules for exotic animals.
Milburn said it is his understanding that some of the seized animals were dropped off at the Olympia location by local residents who no longer wanted them. He added that a veterinarian certified each of the animals as healthy three days before the first seizure.
Caron and her wildlife center have been the recent target of an animal rights campaign seeking to shut down the original facility as well as the Olympia satellite. The Northwest Animal Rights Network coordinated a letter writing drive and sidewalk protests.
"There is no reason to have a sloth center in Oregon. Sloths belong in rainforests in Central and South America," read a sample letter to be addressed to lawmakers. "This type of place, and these types of pets, wouldn't even be legal in places like Costa Rica where these animals originate. Please investigate this center."
Correction: This story has been updated to correct the number of sloths seized in Olympia. It was seven, not six dozen.
Copyright 2018 Northwest News Network