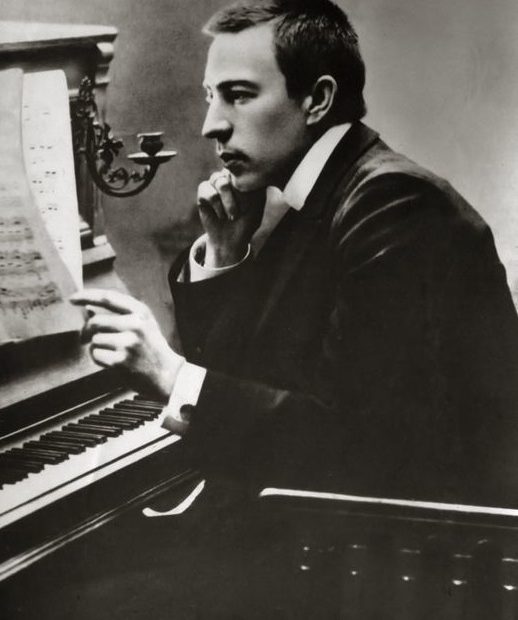 Depression And The Composer: Rachmaninoff's Story
Franz Liszt once said, "Mournful and grand is the destiny of an artist." Was he referring to the seemingly large proportion of artists that suffer from some sort of mental disorder?
Sergei Rachmaninoff was one. He dealt with depression his whole life, but his is a success story. Not only did he mostly overcome his disability, but his management of it fueled his composing.
Rachmaninoff's symptoms were first noticed by his family and friends after the death of his idol, Tchaikovsky, in 1894. Even as his career was taking off he was prone to bouts of depression and apathy. During these periods his composing became sporadic and he even cut a piano tour short because he lost interest and enjoyment in performing.
Dr. Conny Kirchhoff, Assistant Director of the Psychology Clinic at Washington State University, says, "Clinical depression is marked by a significant change in activity over a significant amount of time – usually a minimum of two weeks. A person can feel sad, empty, hopeless, or lose pleasure in daily activities." According to Dr. Kirchhoff, the main difference between feeling sad and being depressed is the amount of time, and the impact to everyday life.
For years, Rachmaninoff dealt with his depression the same way people have for centuries before modern therapies – he lived with it, he coped and he tried to move on. But then came a catalyst: the total disaster that was the premier of his first symphony.
For the next three years, Rachmaninoff was in a downward spiral – he barely composed and rarely performed. There was some good to come out of this rough period, however. He began gaining more confidence and experience as a conductor, he traveled, and became engaged to a long-time friend, Natalia Satina. His depression worsened until his family stepped in.
In early spring of 1900, Rachmaninoff's aunt suggested he try a new treatment from Sigmund Freud called psychoanalysis. Rachmaninoff took this aunt's advice and started seeing therapist Nicolai Dahl, a physician practicing hypnotherapy and psychotherapy.
By that summer, Rachmaninoff was back to composing and months later he was at the piano in front of an audience – confidence restored and playing portions of his Piano Concerto No. 2. When he finished the concerto, one year after starting therapy, he dedicated it to Dahl.
So hypnosis worked for Rachmaninoff, but what does Dr. Kirchhoff have to say about it?
"There are lots of studies out there. Only a few treatments are proven effective." At the WSU Psychology Clinic, Dr. Kirchhoff trains graduate students in clinical work and how to set up and run clinical studies. She teaches her students to use evidence-based therapies and techniques. "There's not enough evidence on hypnotherapy, no scientific support. That doesn't mean it doesn't work. If it was effective for him, that's a great outcome."
Great outcome or not, Rachmaninoff continued to struggle with periods of depression contrasted with periods of intense activity throughout his life. But Dr. Kirchhoff says that's normal. One therapy she teaches her students is Cognitive Behavior Therapy, or CBT, which is all about long lasting maintenance. "While we sometimes see immediate success when a patient gets out of their rumination cycles or starts to become more engaged in life again, it often takes a while, sometimes years of working with a therapist or physician to change behaviors and mental processes."
Rachmaninoff's isn't a unique story. It's one that is still repeating itself today. Kirchhoff stresses the importance of talking about depression and mental health issues to lower the negative stigma. "Thirty percent of the population suffers from depression at some time," she says. "It's important to take it serious and not lightly."
Dr. Conny Kirchhoff is an Assistant Professor of Psychology and Assistant Director of the Psychology Clinic at Washington State University.
UPDATE: Dr. Kirchhoff's quote about "immediate success" was adjusted at her request to include both cognition and behavior change as effective areas of intervention to treat people with depression.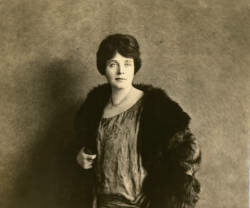 Sometimes a historic career path begins on a trail.
Mary Cornwall was born in a covered wagon in 1881, as her parents made their way from California to the Washington Territory. The family settled in Spokane, and young Mary impressed her music teachers right from the start. When her mother died, the Davenport family adopted her and moved to Bellingham.
At age seventeen, Mary Davenport married Henry Engberg. They travelled to Europe, and Mary pursued her studies in Germany and Denmark, making her concert debut as a violinist in Copenhagen in 1903. Five years later and back in the Northwest, she appeared as a soloist with the Seattle Symphony at a pops concert at the Moore Theatre.
Mary Davenport-Engberg made history in 1914 when she founded the mixed-gender Bellingham Symphony, becoming the first woman to lead a professional orchestra in this country. In 1920, when the Seattle Symphony suspended operations, she started and conducted the Seattle Civic Orchestra, an ensemble composed of professionals and students alike, and described by a local critic as an orchestra of a "surprisingly high level of excellence." Davenport-Engberg taught at what we now know as Western Washington University; wrote original works for her instrument; and, cementing her important place in our region's musical history, co-founded the Seattle Civic Opera Association in 1932.
You can learn more about this remarkable Northwest pioneer at nwmusicarchives.com.
Mary Davenport-Engberg, the subject of this Women's History Month Northwest Music
Moment, on N-W-P-B Classical. Continue Reading Women's History Music Moment: Mary Davenport-Engberg
Read More »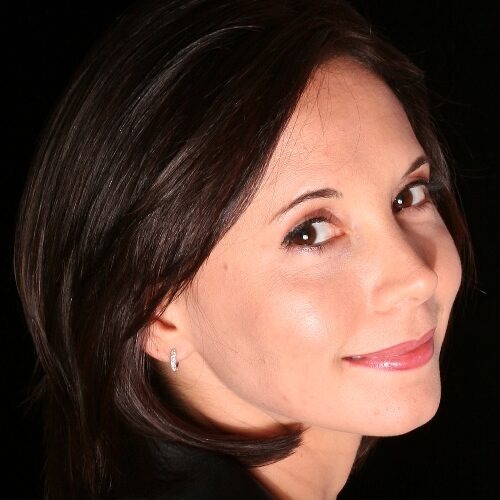 Symphony Tacoma's Sarah Ioannides is making history. Her Arrival in Tacoma in 2014 as the orchestra's first woman music director brought Symphony Tacoma into what its calling "the era of Sarah."
Her energetic work on and off the podium has powered Symphony Tacoma into partnerships and performances expanding access to students and audiences beyond the historic Pantages theater, even before the pandemic made online concerts a regular part of life. Find out more about Symphony2U, Mini Maestros and SimplySymphonic and about the history making career of maestra Sarah Ioannides at SymphonyTacoma.ORG  Continue Reading Women's History Music Moment: Sarah Ioannides
Read More »
Once upon a time in Walla Walla—it was the late 1880s—a little girl named Marion sat on a piano bench, watching and learning music skills from her older sister, Emilie Frances. Seventeen years apart in age, the Bauer sisters would eventually move to New York City, where each in her own way would help shape American music history.
Their first music teacher was their mother, Julia Heymann Bauer, who taught languages at Whitman College. A Whitman College professor of our time, the violinist Susan Pickett, wrote the book Marion and Emilie Frances Bauter: From the Wild West to American Musical Modernism. Marion would study for a while in Paris, becoming the first American student of the legendary Nadia Boulanger.
Emilie Frances Bauer and Marion Bauer made music history by writing, composing and teaching. Learn more about the Bauer sisters on the Fort Walla Walla website: Look among the Museum After Hours posts at fwwm.org.
A Women's History Month Northwest Music Moment, on NWPB Classical. Continue Reading Women's History Music Moment: Marion and Emilie Frances Bauer
Read More »