Flooding Hits Okanogan And Ferry Counties As Melting Canadian Snowpack Fills Rivers
BY EMILY SCHWING & SCOTT LEADINGHAM
It's a record year for flooding in northeastern Washington as spring runoff makes its way into the region's rivers.
At least eight rivers are at or above flood stage. Nearly all of them cross the U.S.-Canada border. British Columbia saw a near record snow year in the mountains this year and now that temperatures are warming, the runoff from snowmelt is making its way into rivers and lakes.
Officials in Okanogan County have declared a state of emergency as widespread areas of flooding and high water are expected to continue through the weekend and foreseeable future.
Fed by a fast-melting and heavy Canadian snowpack, the Okanogan River and other rivers and creeks are at flood stage and expected to rise more. Cities in the Okanogan valley – including Oroville, Tonasket, Riverside, Omak and Okanogan and areas of the Colville Reservation – are supplying sandbags and encouraging residents to be aware of their surroundings and to not drive through standing water over roadways.
Emergency officials say Highway 97, the major road from the Canadian border south through Okanogan County and along the Columbia River to Wenatchee, remains open and is high enough to remain safe for now.
But they caution that conditions can change quickly, and officials say to check Okanogan County Emergency Management on Facebook or call 509-422-7206 for more information. In an emergency, call 9-1-1.
Okanogan County residents can sign up for county emergency mobile alerts by texting "OKcounty" to the number 888777.
SEE MORE: Okanogan County Emergency Managment online
The Army Corps of Engineers is on site in Okanogan and helping with flood control and monitoring dikes.
Flooding has also affected Ferry County and caused high water along the Kettle River near Curlew.
The Kettle River near Ferry has tied a flood record last set in 1948. Earlier this week, the Ferry County Sheriff's Office issued evacuation notices. They're also notifying residents of where to get sandbags and sand to fill them.
Runoff has filled Osoyoos Lake on the Okanogan River. The lake level is higher than it has been in a decade.
A spokeswoman with the National Weather Service in Spokane says the agency expects rivers to stay above flood stage through next week. But forecasters have said the snowpack and expected warm temperatures could leave rivers and creeks near of above flood stage for up to three weeks.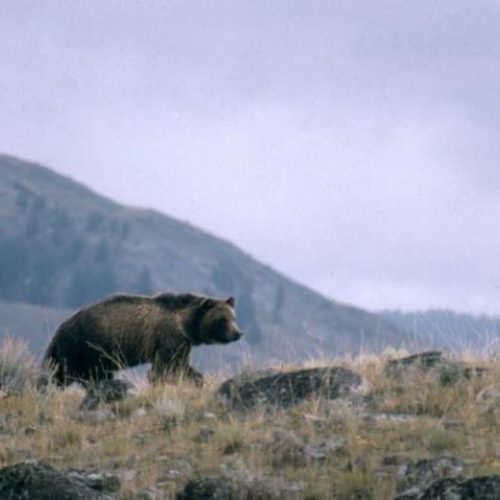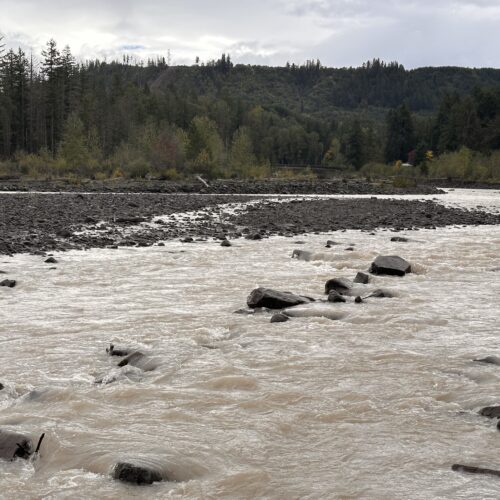 After about five years in the works, the Pierce County Council adopted a new Comprehensive Flood Hazard Management Plan that broadens the scope of what kinds of flooding the county will plan for – from coastal to urban flooding.
Angela Angove is the floodplain and watershed services manager with Pierce County Planning and Public Works. She said different types of flooding are top of mind for people in the county, recalling the King Tides that caused tidal flooding last December.
Continue Reading New flood management plan considers more flooding types
Read More »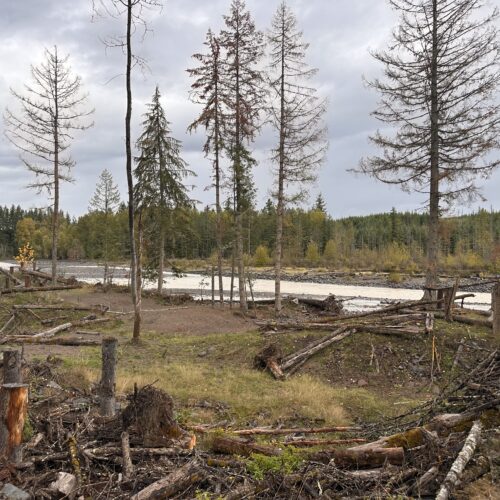 In the foothills of Mt. Rainier runs the Carbon, the Puyallup and the White Rivers, meandering through towns and cities, along roadways and near homes, the paint strokes of the natural environment now surrounded by a human-built ecosystem. Once tightly restricted by levees, these rivers are beginning to again flow closer to how they would have, not adhering to the confines and rules of where humans want water to go.
Continue Reading The immediate impact of levee setbacks in Pierce County
Read More »