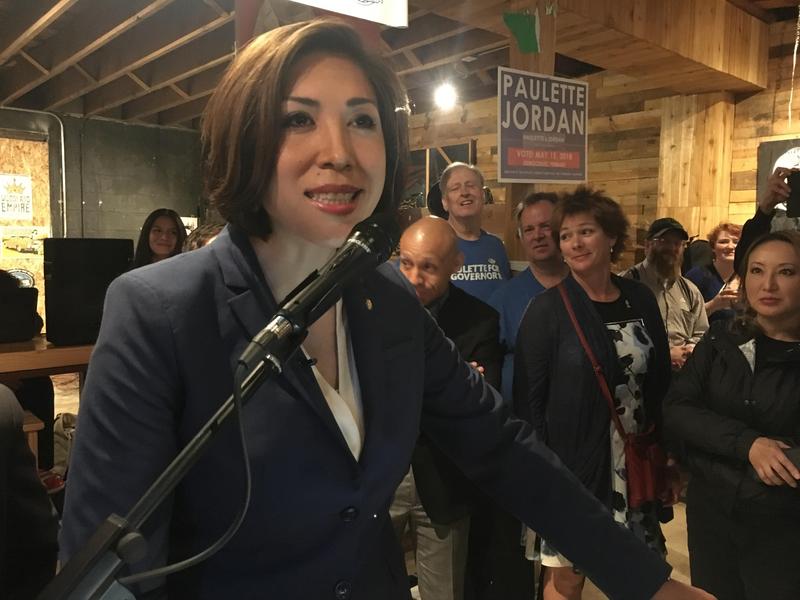 Idaho Primary Results: Brad Little And Paulette Jordan Advance In Governor's Race
Two of the most bruising Republican primaries on Tuesday were the gubernatorial race and the battle for Idaho's First Congressional District.
Former state senator Russ Fulcher came out on top in the congressional race, toppling six competitors. He took to the podium at the Riverside Hotel in Garden City last night and began by reassuring his supporters that he won't change his conservative principles.
 "The person that represented south Ada County in the Legislature for 10 years is the same person that potentially would serve you in the legislature in Washington D.C." Fulcher said.
Fulcher – who will be the GOP nominee to replace Congressman Raul Labrador – is an ally of the Freedom Caucus co-founder. Labrador came up short on Tuesday in his bid for governor, losing to Lieutenant Governor Brad Little after the most expensive race in Idaho history.
In Little's victory speech, the moderate Republican focused on teacher pay, infrastructure and changing Obamacare.
 "I look at every decision that goes across the governor's desk with only one lens: How do we create the best possible opportunity for our kids and grandkids to stay here and thrive here?" Little said.
The party is sponsoring a unity rally at the state capitol Thursday. State Republican Party executive director Jonathan Parker said the extra day is "…an opportunity to take some time off and take a time out and let the emotions subside – get some rest and be at our unity rally Thursday to rally and unite around our nominees for the general election."
Little will face Democrat Paulette Jordan in the general election, and Fulcher will face Democrat Christina McNeil.
Copyright BSPR News