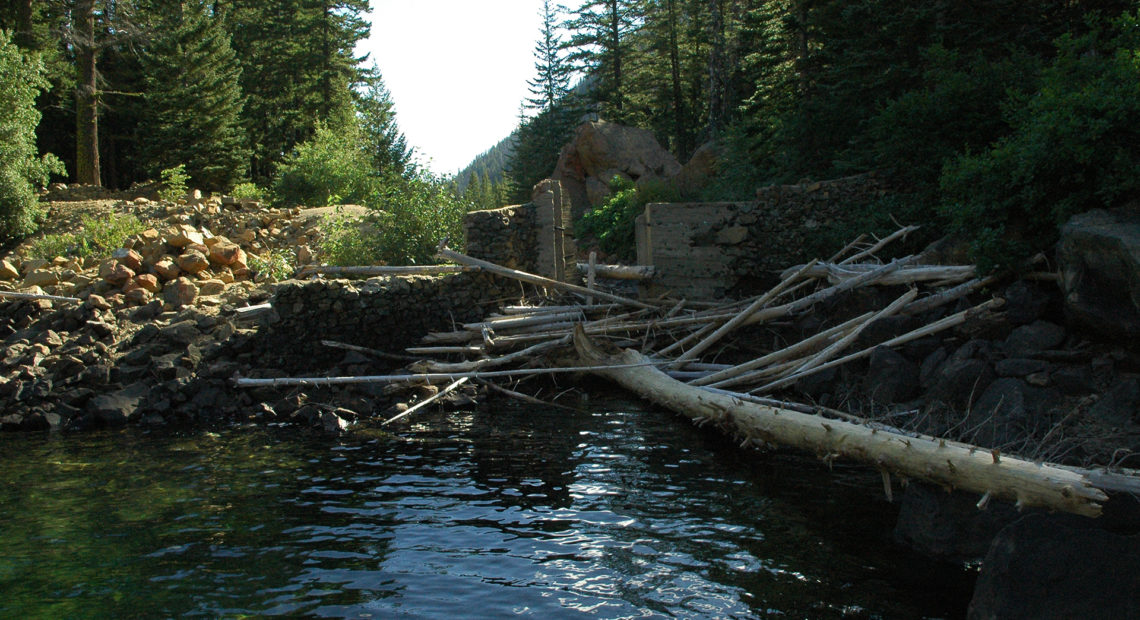 Eightmile Lake Dam Above Leavenworth Gets New Spillway, Being Monitored
Update, May 21, 2018:
Outside of Leavenworth, crews have been working on a dam in trouble. 
Last week, officials were worried about major thunderstorms raising the water level behind the Eightmile Lake Dam. A bad wildfire in 2017 left the watershed vulnerable to increased runoff, and the near-century-old dam has been compromised by a clogged release pipe.
But those storms largely went to the south.
Now, the irrigation district that owns the dam has installed a new 55-foot spillway of large rocks to reinforce the structure.
Irrigation district officials say they plan to install a siphon pipe to help drain down the lake. And when the water goes down they'll lock in the larger rocks with gravel and sand.
The state has also installed rain gauges and lake level-monitoring devices so the reservoir can be watched around the clock.
Officials say they'll remain worried about potential storms until they can bring the lake level down.
Original Story, May 13, 2018:
A nearly 100 year-old dam near Leavenworth, Washington, is under heavy pressure from melting snow this week and officials are warning downstream residents to be prepared to evacuate if the dam breaks.
The Eightmile Lake Dam, which was built in the 1920's out of earth, rock and mortar, is on Eightmile Lake in the Alpine Lakes Wilderness. Water from the lake flows into Icicle Creek through Leavenworth and then dumps into the Wenatchee River.
A major forest fire burned much of the watershed around the Eightmile Lake Dam last year, so soils there are less absorbent.
The high water has already peeled off a four-foot section of the earthen portion of the dam. Officials are worried as temperatures rise this week, the pressure on the dam could worsen.
Emergency officials just flew in an excavator to the remote site using a helicopter. They plan to siphon water from behind the dam with large hoses. A release pipe that could help is clogged with old boards and debris. Officials say that at this high water stage, they can't safely remove the blockage.  
There are about 50 homes downstream that are in jeopardy.
Emergency managers have called a public information meeting on the situation at the dam for Monday, May 14 in Leavenworth at the Leavenworth Fire District #3 at 7 p.m.
Note: The headline of this article has been updated, and a sentence and link removed that linked to an outdated flood map from the Chelan County Sheriff's Office.